Millions of workers have joined workplace pension schemes under auto-enrolment but there is still some way to go before full adoption
Key points
• Over 8m people have become members of workplace DC schemes as a result of auto-enrolment policy but gaps remain.
• Micro employers are reaching their staging dates, which creates more challenges.
• The 2017 Review of Automatic Enrolment must resolve issues over engagement, coverage and contributions.
• The National Employment Savings Trust is ready to take on millions of additional members.
The Department for Work and Pensions (DWP) trumpeted the success of auto-enrolment this year when it announced that over 8m workers had joined a workplace pension scheme. What it failed to mention was the 7.1m workers who failed to qualify for these benefits.
It is hard to disagree that requiring employers to pay into a workplace pension scheme for qualifying employees is an advance in retirement saving, but it is difficult to ignore the workers who fall outside of the legislation.
Since the government insists on applying a minimum earnings threshold of £10,000 (€11,000) and also puts age limits of over 21 years and under state pension age, many fail to qualify for the employers' contribution and tax relief available to their higher earning and appropriately aged colleagues.
The self-employed are also exempt from auto-enrolment which leaves another 4.6m people – as of 2015 according to the Office for National Statistics – on the workplace pension sidelines.
Rob Thomas, a partner at consultancy Barnett Waddingham, says the auto-enrolment thresholds marginalise young people, part-timers and women.
"I don't see any particular need for an age restriction. If you are doing the same job at 21 as someone who is 18. then why is age discrimination in place?"
He continues: "People cannot survive earning £10,000, so they will likely have several part-time jobs, yet still not qualify for auto-enrolment, and it may be that these lower-paid jobs are done by disproportionately more women," Thomas says.
The DWP – and its enforcer The Pensions Regulator (TPR) – are also proud of the level of compliance by employers.
In its December 2016 auto-enrolment evaluation report, the DWP reports that as of September last year, the regulator had investigated 20,050 cases of possible non-compliance by employers with fewer than 5% receiving a compliance notice.
This, the department states, demonstrates "the effectiveness of educating and enabling employers before undertaking enforcement".
However, up until 2017 auto-enrolment legislation only applied to employers with over 30 employees. From this year and until February 2018, millions of micro employers willreach their staging dates, which could impact on the policy's promising statistics.
Kate Smith, head of pensions at provider Aegon, says a lack of professional, independent advice and a limited choice of provider could present challenges for micro employers.
She says: "Many micro employers do not have an adviser nor do they have the same level of choice of pension providers as the large employers, since providers are not interested in taking on a handful of employees paying minimum contributions."
The DWP concedes that between July and September 2016, TPR used its powers more often "as increasing numbers of small and micro employers reached their staging date and left it to the last minute to prepare".
This is in spite of concerted efforts by TPR to provide targeted guidance on its website, while the DWP launched a multi-million pound advertising campaign, featuring the much maligned character Workie, designed to get micro employers up to speed.
Not to be dispirited, however, the DWP's auto-enrolment evaluation reports that 60% of micro employers and 81% for small employers "have an understanding of automatic enrolment".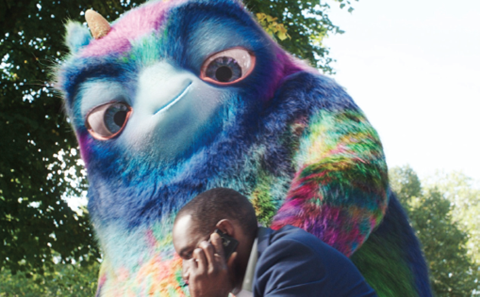 However, Thomas is not convinced. "There is a difference between having 'awareness' and 'knowing' what each of the five ongoing duties for auto-enrolment means. TPR's detailed guidance for auto-enrolment runs to over 300 pages and I have only met one employer, so far, who has read all of the detailed guidance."
Alongside the difficulties of keeping up with compliance, micro employers are vulnerable to fraud.
Most recently, scammers offered exemption certificates which they claim allows employers to bypass auto-enrolment legislation. These are worthless and employers can be prosecuted by TPR for non-compliance.
While the government is vocal on the success of auto-enrolment it remains committed to keeping the policy on watch. In February, it announced that a panel of industry experts would head a Review of Automatic Enrolment, which is due to report back at the end of the year.
The review includes questions on coverage and whether the existing earnings and age thresholds are still relevant. It also covers engagement and what more can be done to move from inertia – the foundation on which auto-enrolment was built – to action, turning employees into willing participants in pension saving.
Contributions, too, are up for review. The initial legislation introduces incremental increases to employer and employee payments, scheduled for 2018-19.
The review will not tinker with this timetable but will instead focus on how to keep employees enrolled in their scheme, even when costs increase.
Andy Tarrant, head of policy and government relations at The People's Pension master trust, says the review is unlikely to throw up any major change of policy. "Civil servants have told us not to expect major changes and the new government is following same path as the last one. We are a long way down the road towards full adoption of auto-enrolment, so there is no desire to park that at this point," he says.
Auto-enrolment has resulted in millions of people joining pension schemes but the acid test for this legislation will come when employees see their contributions increase. It is critical that the industry and government ensure members see the value in retirement saving and that they are better off in the scheme than out. Such ambitions will no doubt be hard to achieve.
NEST looking to branch out
The end is near for auto-enrolment staging dates. The focus is now on micro employers and, in turn, on the National Employment Savings Trust (NEST) which is the default pension provider for auto-enrolment compliance. Last year was the busiest year for the scheme, with an additional 1.6m members joining in the year to 31 March.
NEST was initially criticised as the poor relation to independent providers offering more bells and whistles. Yet the master trust is exceeding expectations.
For the year to 31 March 2017, the 2040 NEST Retirement Date fund returned 11.3% against its consumer price index +3 benchmark of 4.5%.
NEST CIO Mark Fawcett is keen to branch out into new asset classes to maintain investment performance, notably in illiquid classes that have been "off limits for DC schemes".
He says: "We'll need to work with the asset management industry to be able to access illiquid assets in ways that are cost effective and work within a DC framework. With our growing scale and positive cash flow, we can learn from some of the largest investment funds in the world and find innovative ways to secure high quality at low cost for our members."
Fawcett says NEST's investment priority is to look into alternative or private market investments, including infrastructure, private debt and private equity.
"We've got three main reasons for this. Firstly, it will give us the ability to further diversify our members' portfolios.
Secondly, we want the extra returns the illiquidity premium should provide. And thirdly, lower volatility assets like these sit well with our long-term strategic aims."
NEST is also focusing on the retirement market, aware that its members will want to use the scheme to access the flexibility afforded by freedom of choice.
Fawcett says the scheme has a responsibility to protect those identified by the Financial Conduct Authority (FCA) retirement income report, published this July, as in danger of being 'left behind'.
Fawcett says: "While there's some innovation, everyday savers still tend to find retirement decisions too difficult. The FCA report confirms that they'll fall through the gap without guidance and high-quality, low-cost solutions. This is front of mind for NEST and we're continuing to work closely with government, the regulator and industry on the options available to our members."
UK pensions: Running the rule on costs
1

2

Currently reading

Auto-enrolment: Auto-enrolment still faces acid test

3

4

5

6

7

8