Harijs Švarcs addresses challenges for Baltic pension funds
In the period since the creation of three-pillar pensions systems across the Baltic region, the political and economic environment has transformed. All three countries – Estonia, Latvia and Lithuania – have joined the EU and adopted the euro. Estonia and Latvia have also joined the OECD. Overall assets under management total over €8bn while the number of participants in the regions' pension systems exceeds 3m.
Much has been accomplished, but a lot remains to be done to adjust to the new realities of financial markets and the life expectancy of beneficiaries.
There are a number of challenges. For a start, there are huge risks in the low-yield environment. Of course, it can be argued that this is a global phenomenon and there is nothing we can do about it. However, I would argue that Latvian pension funds are especially ill-equipped to deal with it.
The Baltic countries have pure defined contribution (DC) pension schemes with no explicit return or benefit guarantees in either second-pillar (mandatory) or third-pillar (voluntary) funds. So we have escaped the issues that defined benefit (DB) pension schemes are faced with like solvency or missed return targets.
On the other hand, this is a DC illusion, as the low-yield environment is no less of an issue in DC schemes than in DB. It is just less explicit. The results of a low-yield environment will be reflected in the pockets of future pensioners at the compounded future interest rate. It will not disappear just because it is not visible.
To some extent, this is dangerous because it does not offer the spark of immediacy – either by seeking to increase returns or contributions. Inaction could be costly for today's workers and the future's pensioners.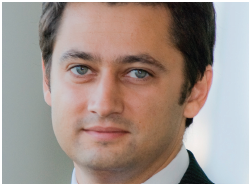 A responsible strategy must address the expected shortfall either through investing to increase expected returns, by increasing contributions, or, most likely, both.
I would propose that the authorities, in consultation with industry experts and social partners, set a long-term return target, either as a benchmark or as a hard figure (4.75% for instance), that pension funds should aim at in the long term. The whole investment process and regulation, if required, should then be aligned towards meeting the target.
What happens if the target is missed and what changes should it trigger? First, any review should not take place annually. Once every five years could be optimal to align it to the long-term nature of the pensions system.
Second, the review should be undertaken by an independent and professional third party with competence in asset management, delivering a report to the respective authority. It is important to reduce political risk to a minimum and ensure that any changes will be to the benefit of future pensioners.
Another important factor is the conservative nature of pension investments. Latvian pension funds, for example, invest two-to-three times more in fixed income and money market instruments, half as much in equities and little in real estate and alternatives compared with their international peers.
While the reasoning for a conservative asset allocation may seem coherent in terms of minimising volatility, keeping more than two-thirds of all assets in instruments that barely break even, after fees, is dangerous, particularly considering that the average time to retirement in the second pillar is still lengthy at 25 years. This needs to be changed and regulation should encourage long-term thinking. The situation is better in Estonia and Lithuania, as legal equity and alternative investment limits are higher. However, limits are not the sole drivers of asset allocation.
Political risk and changes in the regulatory environment are issues that tend to return with frequency. Although recent developments have been favourable to Latvian pension funds, and the government has increased pension fund contributions to 6% of gross salary, the wider CEE context is still negative. The next recession may see the return of old practices, such as reducing or redistributing pension fund contributions.
Latvian funds depend on the mandatory second-pillar contributions that are set by parliament. During the recent financial crisis, second-pillar contributions were reduced from 8% of employee gross salary to just 2%. This has since increased to the current 6%. Unfortunately, the working population has not been compensated for this reduction. This means that past contributions shortfalls have 'baked' a permanent negative effect into the system. As accumulated second-pillar capital is not inheritable in Latvia before retirement, few people have noticed or cared.
Political risk is often ignored by pensions experts. It is hard to model, hard to predict and lies outside of the economist's toolbox. However, such ignorance is dangerous. A responsible strategy is required to deal with it and align the expectations of key policy stakeholders.
First, pension capital needs to be inheritable, otherwise people will not care about it (inheritance is established in Lithuania and Estonia, but not Latvia).
Second, pension funds should focus on local financial market developments, as this provides an option to bind together the interests of pension participants (earning local inflation), political stakeholders and pension funds. Local financial market developments and active dialogue with the government are key prerequisites for the functioning of the system.
In Latvia, we tend to be conservative in the context of pension fund customer interest protection. It was appropriate 20 years ago when the system was established. However, much has changed as the system stabilised and matured, and we must mature our understanding of risk.
One natural solution is to review pension fund fees. However, fee reduction has its limits (equal to the size of the fees – around 1% in Latvia) and will not bring about the returns required.
The only solution for pension funds is to redefine 'conservative' – to actively assess and manage risks instead of minimising them. This will require flexibility, more active risk and adopting a regulatory stance that relies on the prudent-person rule principle.
With the growth of infrastructure and alternative investments, flexibility is important, otherwise opportunities will be missed.
We also need to adapt the system to encourage long-term investments. Pension funds could then take advantage of the equity risk and liquidity premia that are abundant in the local economies.
On the other hand, this reduces liquidity. Despite the long investment horizon, pension funds still have daily redemption requirements. This has investment implications. In 2015,for instance, 13% of Latvian pension plan participants changed their provider without exiting the system (in the past this figure has exceeded 20%).
Redemptions can involve switching funds within the provider as well as between providers. As redemptions have to be met quickly, most funds retain additional liquidity and avoid less liquid investments.
Solutions could include allowing settlement in kind (by transferring assets instead of cash) beyond certain AUM fluctuation limits, say 10%. This could be applicable only to non-liquid investments to avoid regulatory limit breaches.
Other solutions could be to extend the settlement period, to split 'old' and 'new' money or to limit the marketing activities of providers. Lifecycle funds are still rare in the Baltics and their expansion could facilitate the adoption of illiquid assets.
Scale is difficult for economies like those in the Baltic. Their size affects absolute deal volume, while their openness creates a competitive environment that young local industries cannot cope with.
Small can be flexible, innovative and adaptive, however. It can also be prudent and financially responsible. Pension funds could take advantage of the positive arbitrage of market size differences, liquidity and equity risk premia, if this were allowed by regulation.
Local financial market developments could, in addition, become a real return generator, bridging the market size gap while providing growth and scale. Financial market changes could also bring about more sustainable development in the banking market, in financial intermediation and the real economy.
Pension fund legislation, long-term investing, liquidity needs and financial market developments are bound together. One cannot work without the other. One response cannot work if action is not taken on the other.
According to Charles Darwin, "in the long history of humankind (and animal kind, too) those who learned to collaborate and improvise most effectively have prevailed". I believe that Baltic pension funds are ready for the next challenge.
Harijs Švarcs is partner at SG Capital and former head of Swedbank Pension Funds in Latvia
Pensions in CEE: New dawns for Baltic pensions
1

2

Currently reading

Baltic pension funds: The way forward

3

4

5

6