BNP Paribas Asset Management has created a new department focussed on defined contribution (DC) pension saving in Europe, citing the PACTE law in France and the EU's pan-European personal pension product (PEPP) regulation.
Arnaud Schwebel, a member of BNPP AM's executive committee and former head of strategy, corporate development and public affairs at BNPP AM, has been appointed to lead the new department.
He will also be responsible for the operational supervision of BNP Paribas Epargne & Retraite Entreprises (ERE), the group's provider of employee savings and collective retirement solutions in France, which is due to form an important part of the new Paris-based department.
Schwebel is also a director of Gambit, which provides a investment advisory digital solutions.
The asset manager also said the creation of the new department came against a backdrop of demographic and macroeconomic changes in recent years, which were leading to a "major reorganisation" of the system for financing retirement and fostering the development of "more relevant" saving solutions.
"The development of pension savings is a structural trend in France and Europe," said Frédéric Janbon, CEO of BNP Paribas Asset Management.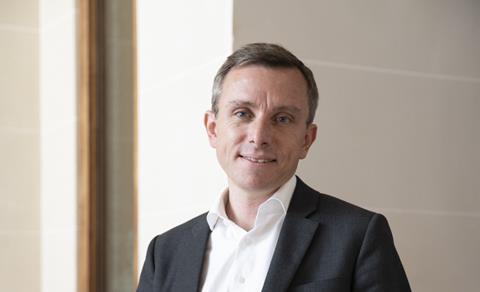 "One of the major challenges will be to encourage individuals to redirect their savings towards long term savings – beneficial both for savers and for financing the economy – specifically dedicated to retirement. The creation of this new department reflects this structural change and is a strategic challenge for BNPP AM."
The PACTE law aims to transform pension saving in France, where life insurance has been dominant. The PEPP regulation is intended to provide a framework for a standardised voluntary cross-border pension product to complement public and workplace pensions, in particular for mobile workers.
BNPP AM said they would both new opportunities for pension savings, as pension schemes become more attractive "due to their greater portability, homogeneity and flexibility".
A spokesperson for BNPP AM told IPE the scope of the new department was wider Europe, not just France.
Further reading
France: PACTE changes the landscape
New DC plans increase choice on type of payout, early withdrawal and provider
The new PACTE law has placed the emphasis on asset managers