Although interest rates are expected to rise from their current historic low level, the impact of higher rates on investors' portfolios will hinge on the underlying dynamics of any increases, according to Bridgewater Associates' Bob Prince.
In an exclusive interview with IPE, to be published in full in December, the Bridgewater co-CIO discussed the importance of policy and economic dynamics in assessing the impact of interest rate increases.
He also noted that the low level of rates since the financial crisis had left the US Federal Reserve with limited ability to respond to a downturn if growth falters.
Although aggressive tightening of monetary policy that constricted liquidity would hurt the returns of most assets, Prince said, "a rise in interest rates is not necessarily going to be a tightening of policy".
If the pace of nominal GDP growth were to increase more rapidly than that of interest rates, for example, then cash flows and debt serviceability would improve faster than the interest rate cost of funding.
"So actually, things are getting better, not tighter," Prince said.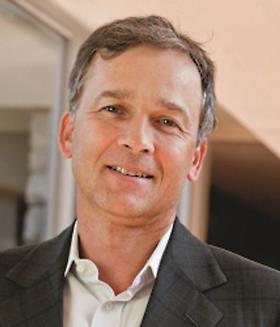 In the interview, Prince discussed some lingering misconceptions about risk-balanced asset allocation strategies, and described how Bridgewater worked with clients to apply the principles used in its flagship All Weather fund across its portfolios.
Prince eschewed the 'risk parity' moniker often applied to the All Weather strategy.
"I can only speak for what we do and the basic concept of a balanced diversified asset mix," he said. "We balance a portfolio's exposure to growth and inflation, so that you neutralise those forces from the economic cycle."
"If you think in terms of causal influences on cashflows, most every asset in the world can be described according to its exposures to four things," he continued. "You have growth assets and inflation assets, then you have discount rates and risk premiums, and that's really all there is. That's the reality of the world."
Conceptually, an investor could re-assign property exposure from a single real assets bucket into 'all-weather' buckets structured for exposure to rising or falling inflation.
"Any investor can take this template and apply it to their portfolio to improve the diversification and the return-to-risk ratio of their portfolio," Prince said.
The full interview will appear in the forthcoming Multi-Asset Special Report, distributed with the December issue of IPE.