The new rules are having a dramatic effect on the world of investment research
All too often, much-anticipated events turn out to be anti-climaxes when they collide with reality. As the 20th century poet TS Eliot might have written, "that's the way the world starts; not with a bang, but with a whimper". Bringing that maxim a bit more up-to-date, recall all those forlorn predictions of planes falling from the sky in 2000 as a result of the Y2K millennium bug. Well, the impact of the EU's MiFID II directive on both providers and consumers of investment research is proving an exception to the rule.
The future of investment research will ultimately be driven more by the health of the markets but it is already evident the investment research market in Europe changed fundamentally in 2018. And it is hard to see how the genie could ever be put back in the bottle.
For anyone who has spent the last 12 months as a cave-dwelling hermit, a brief recap. Under MiFID II, asset managers operating in the UK and continental Europe are obliged to pay separately for all external research services, demonstrating such payments are not induced by any execution relationships. Exception is made for 'minor, non-monetary' research, which has been effectively interpreted to mean any analysis or report of the type that might be found in a newspaper (for those over 40), or on a news website (for those who are not); and for research for collective investment funds in Europe, but not in the UK. All this applies across all asset classes.
Now, of course, it is not as though buy side, sell side and independent research providers carried on blithely until midnight on the day before the deadline and then started grappling with this brave new world. Although, having said that, it is noteworthy how much did change almost literally overnight, and how seemingly unprepared (more truthfully, uncertain) participants were. In the run-up to MiFID II, on the buy side, there was a near stampede to the door marked 'profits and loss (P&L) payments' by long-only funds, initially by the likes of Baillie Gifford, but really inspired by the decision from BlackRock in August 2017. From investment banks and large brokers, early optimism that they would be able to charge 'proper' money for their research excellence crumbled rapidly, with projected fees dropping to the famous (or infamous) $10,000 (€9,000) from JPMorgan for unlimited access to all written equity research.
So where and we now? And what is the likely future direction? First, the current state of play, touching on just some of the more visible effects.
• Less money is being spent. It varies from firm to firm, naturally, but overall the sense is spend on external research is down 20-30% on 2017. UK's The Financial Conduct Authority (FCA) calculates at least £180m (€200m) has been 'saved' by the buy side already in the UK.
• Fewer mouths are being fed. Again it varies, but most buy side, only working with counterparties with whom they have an agreement in place, have reduced their research list by 30% or more.
• Written research good; interactions bad. Forgive the exaggeration, but the trend is undeniable. More value is being placed on thematic, in-depth pieces, and there is greater forensic analysis on which meetings and interactions are actually worth having. Allied to this, continuing murkiness on what interactions cost, and what meetings a buy side can take clear of inducement risk, are drivers of this change too.
• P&L is the way to pay. It takes a brave asset manager to buck the trend to pay direct, rather than tell end clients to write the cheques. Not nearly so prevalent amongst the hedge fund community, in part as no end investor puts money into a hedge fund when costs are their prime concern. Linked to this, the Research Payment Account (RPA) method that MiFID II allows is an administrative wasps' nest
"Under MiFID II, asset managers operating in the UK and continental Europe are obliged to pay separately for all external research services"
• If it moves, count it. And every asset manager says the administrative burden has increased notably anyway. Much of this is trying to accurately record every report and interaction from a research provider. Most buy side look to their providers to tell them, but however sourced, such data is forming the bedrock of evaluation processes, and hence payments
• Coverage of small and medium-sized companies remains a concern. From the European Commission down, regulators are deeply cognisant of the wider negative impacts on reduced SME coverage, and they continue to state their desire to ameliorate this. The picture on what is happening, and being able to ascribe this to MiFID II remains mixed.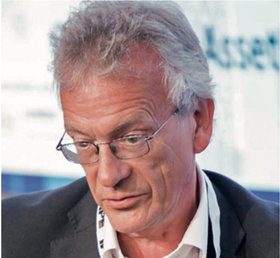 Regulators are not finished yet. The FCA is in the midst of its research pricing review; European Securities and Markets Authority ( ESMA) continues to issue regular Q&As; and the Autorité des marchés financiers (AMF), the French regulator, is vocal. But remember for the FCA in particular, its original view was there was too much research of questionable quality and value for end investors – who were paying for it. The marked shift to P&L represents a definite 'win' from a regulatory perspective.
So what might this all mean?
• Regulator divergence. It looks clear on the continent, with the AMF at the forefront, that research payment rules will be more generously set – and enforced – than in the UK. Will that mean buy side and/or sell side domicile move?
• Buy side consolidation. It had long been a complaint by large asset managers that they were effectively subsidising research for their mid and smaller brethren. The rationing of research, and the need for budgets to pay for it, favours bigger players, and the long-expected consolidation of the diffuse buy-side industry seems increasingly plausible.
• Sell side recalibration or more. To date, with few exceptions such as Macquarie and Berenberg, and the Autonomous/Bernstein tie-up, there has been little repositioning, or reductions in headline research capacity. To compensate for less revenue, the secular trends of juniorisation of analysts and going cap in hand to their investment bankers are just accelerating. It's hard to see how this aligns with the genuine buy-side appetite for quality, insightful research.
• The elephant (not yet) in the room. In other words, what will the USA do? The Securities and Exchange Commission (SEC) may continue to kick the can down the road, but already there are signs – MFS as an example – of US buy side moving to P&L. It Is unlikely to be universal, nor a regulatory requirement, but greater evaluation and focus on research spend continues to grow.
• Performance vs cost. Until now, the story has been one of cutting research spend. Through 2019, expect more focus and reporting on correlations between spend and returns. Excellent, independently-minded and rigorous research adds value. Will those spending less deliver less for their end investors?
• A true premium for quality, independent and differentiated research. All of the above has created undeniable challenges for independent research providers, as the members of Euro IRP attest to us. But, and there are clear signals of this already, asset managers are much more to grips with the new regime, and actively seeking high-quality research from wherever it may exist. And such differentiated research is worth paying for. As we move to a more 'cherry picking' and value-aware market, good ideas and good knowledge will be the winners.
Steve Kelly is a special adviser to Euro IRP
Briefing: Collateral challenges
1

2

Currently reading

Briefing: MiFID II: a year on

3