France's €32.6bn pension reserve fund has blamed a "brutal" fall in stock markets towards the end of 2018 for contributing to its first investment loss in eight years.
In its annual report, published this week, the Fonds de Réserve pour les Retraites (FRR) said it had lost 5.2% over 2018, with the last two months of the year dramatically impacting performance.
A statement from the fund said this annual loss was the first it had experienced since launching a new investment strategy in 2011 – and should not be attributed to its stock selection.
The fund's return-seeking assets, which make up 56% of the portfolio, lost 8% over the year, with its bond allocation losing 0.8%.
This meant the fund's total assets stood at €32.6bn at the end of 2018 – down €3.8bn on a year earlier – having lost €1.7bn through the investment performance and the rest from making its regular payment to the Caisse d'Amortissement de la Dette Sociale, which was established to redeem the country's social security debt.
Despite the loss, the FRR was still able to meet its liabilities, it said, with annualised performance since 2011 reaching 4.2%, net of all costs.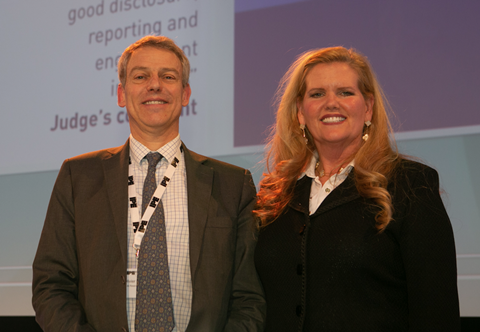 The fund acknowledged the return of volatility to world markets and outlined its commitment to the French economy, citing a long-term investment horizon.
Over the course of the year, the fund also stepped up its commitment to responsible investment by increasing the focus on environmental, social and responsible criteria when renewing its contracts.
It lowered the threshold for excluding companies earning revenues from thermal coal from 20% to 10%, in line with its policy of moving in line the energy transition.
It also awarded development capital fund mandates, with €2bn being invested in unlisted French assets.