Investment consultants play a crucial role within the savings and investments arena. They provide strategic advice to asset owners (pension funds, sovereign funds, endowments, insurers, and others) relating to strategy, asset allocation, asset manager selection and – now more importantly than ever – investment beliefs.
Investment consultants are both educators and influencers and can help ensure their clients take actions that create real world change.
The global transition to a net-zero economy means asset owners have to develop their understanding of climate risks, think about changing pathways for their assets and exercise their stewardship rights.
Investment consultants play a vital role in supporting asset owners on this journey and helping them increase their level of climate ambition.
With the recent launch of the Net Zero Investment Consultants Initiative (NZICI), consultants have committed to providing broader education on the long-term investment risks and opportunities related to climate change, such as transition risk, physical risk and stranded assets risk.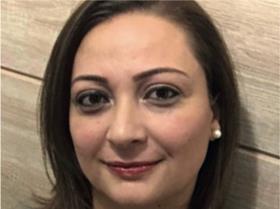 Commenting on the NZICI launch Nigel Topping, high-level champion for climate action at the UN Climate Change Conference (COP26), said: "Assisting and advising asset owners to meet net-zero goals through investment choices is crucial in meeting the collective decarbonisation targets."
Consultants are often the critical link between asset owners and asset managers, determining which firms and strategies are favoured for selection. They also provide guidance to asset managers about ESG capabilities and climate competence, as well as advising on the development of new investment solutions.
In today's world where every industry commits to a net-zero transition and strives for a sustainable future, it is important that consultants work together to educate investors on the complexities that such a transition can bring.
For investors and stewards of long-term capital, collaboration between consultants will be absolutely key to demonstrate a collective commitment for the future – no one can be net zero alone.
Venilia Amorim, editor, IPE.com
venilia.amorim@ipe.com