Last month, Italy announced its first foray into the hot market of green bonds by raising a record €8.5bn (see page 9).
The Italian government, led by prime minister Mario Draghi's so-called vision of national unity, has set up a new ministry for ecological transition, signalling that the country is taking green commitments more seriously.
Italy joins the growing number of participants in this rapidly expanding market of sovereign sustainable bonds. It is the tenth European country to issue a green bond after last year's sovereign boom in Europe, which also included issuances from Luxembourg, Netherlands, Sweden and Germany, among others.
Last year green bonds totalling about $270bn (€227bn) were sold globally – they made up 3.5% of all the bonds issued, according to international organisation Climate Bonds Initiative, which also forecasts that 2021 will produce a tenth consecutive green finance record with a figure ranging from a low of $400bn and a high of $450bn in global green bonds, loans and sukuk.
Social and sustainability bonds are expected to deliver an additional $250-300bn on top of that.
With this market's anticipated continued growth, countries like Spain, Singapore and the UK all expect to issue inaugural green bonds in 2021.
As announced by the UK's Debt Management Office early last month, the issuance of the country's first of two inaugural green Gilts is planned for the summer.
The UK has committed to achieving some ambitious carbon emissions targets – to reduce all emissions by 68% by 2030 and achieve a net-zero carbon economy by 2050.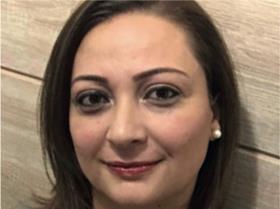 These ambitious targets require action and real changes, especially as the global economy resurfaces from the recent pandemic – the UK needs a strong and sustainable recovery from COVID-19.
A green Gilt would help finance projects that tackle climate change, finance much-needed infrastructure investment and create green jobs nationally. This is sure to send a strong signal to global capital markets and policymakers of the UK's commitment to sustainable finance.
Venilia Amorim, editor, IPE.com
venilia.amorim@ipe.com