The notion that a defined benefit (DB) pension scheme is a long-term obligation has been drilled into trustees' minds, so they set a long-term investment strategy and take a long-term approach to weathering macroeconomic storms and fluctuations in capital markets.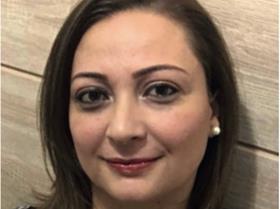 In a 'business as usual' scenario, this would be the sensible thing to do.
But, under current circumstances, business is not occurring as usual. COVID-19 has had a profound effect on capital markets. Stock markets have experienced losses amounting to trillions. Depending on how pension fund assets are invested, this could be having a significant impact on funding.
Norway's sovereign wealth fund, for instance, has lost NOK1.3trn (€112bn) over the last few weeks in international currency terms, or 16.2% of its value, as its equities portfolio shrank by nearly a quarter.
In the Netherlands, Willis Towers Watson has suggested that coverage ratios could drop below 70% if the COVID-19 crisis is protracted and turns into a credit crisis.
Finland's partly-funded occupational pension system claims to have enough in buffer reserves to weather the current phase, but given the country's ageing population, it is essential that the economy makes a swift recovery.
The crisis has reignited a debate in Austria over the long-term severance pay saving system, with a call for early withdrawals and calls for an urgent reform to Swiss occupational pensions.
In the UK, DB pension schemes and local government pension schemes face challenges around covenant strength, funding, investment, governance and communications to members.
Regulators around the world are taking measures and providing investors with guidance to arm them against investment risk, and making sure trustees have appropriate monitoring and contingency planning in place.
Basing investment decisions on short-term events can have long-term consequences, so it is vital trustees seek guidance.
Venilia Amorim, editor, IPE.com
venilia.amorim@ipe.com
To read the latest IPE Digital Edition click here