Compenswiss, the public institution managing Switzerland's first pillar social security funds AHV, IV and EO, has hit "positive results" on investments with net returns of 5.22% in 2020.
Eric Breval, managing director at Compenswiss, told IPE that equities contributed to half of the fund's performance. Gold also played its part although the fund invests much less in gold than in equities.
Net returns on assets in 2020 were below the 10.22% achieved in 2019 – a record year for the fund – considering also hedging measures, especially against exchange rate fluctuations. Net return on liquidity was -0.09% last year compared to -0.08% at the end of 2019.
Compenswiss' returns were at its lowest point at the peak of the COVID-19 crisis at the end of March last year with -10%.
A rebound on the market coupled with decisions made "at the right time" helped reverse the trend, explained Manuel Leuthold, chair of Compenswiss.
Total assets under management reached CHF38.5bn (€35.7bn) last year compared to CHF36.4bn at the end of 2019. Liquidity made up CHF3.5bn of the total assets in 2020, up from CHF1.7bn the year before.
Breval explained that "as a precautionary measure, Compenswiss increased the level of liquidity in spring 2020", and "the outflows, meaning the amount of pensions to be paid, remained almost unchanged."
Compenswiss saw, on the other hand, a decline in inflows triggered by the pandemic, but increased liquidity led to meeting payment obligations "at all times," Breval said.
Its board of directors decided from 2021 to exclude investments in companies active in the mining and power generation sectors creating over half of their revenues from coal, in order to fulfill obligations resulting from aliging its investments with the Paris Agreement.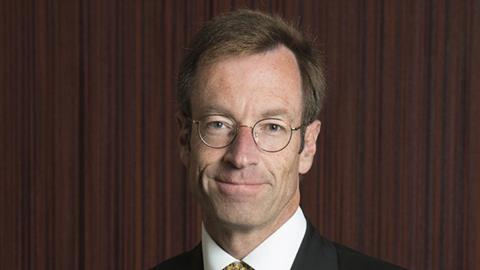 "The positive impact [of the exclusion] will mainly be on the risk level. What we sold, we invested in other equities (benchmarks)," Breval said.
Returns gap
Compenswiss manages the first pillar compensation funds for old aged and survivors (AHV), disability insurance (IV), and the EO fund, which provides compensation for people in the military and civil services, for maternity, and, from 2021, paternity leave.
Net returns on assets in 2020 amounted to 4.05% for AVH compared to 9.62% in the 2019, 4.29% for IV compared to 9.81% at the end of 2019, and 4.34% for EO against 9.81% in 2019.
Fluctuations in the level of liquidity over the course of the year caused a gap between the performances of the overall portfolio (5.22%) and that of the three funds, it said.
The total operating and asset management costs stood at 0.18% of total assets, slightly below the 0.19% at the end of 2019.
To read the digital edition of IPE's latest magazine click here.