Strong support for the recommendations of the Task Force on Climate-related Financial Disclosures (TCFD) has not yet translated into a satisfactory state-of-play as regards actual disclosures, according to a stocktaking exercise by the industry-led group.
Using artificial intelligence (AI) technology, the Task Force – an industry-led body set up by the Financial Stability Board (FSB) in 2015 – reviewed financial filings and various other reports prepared by more than 1,000 large companies in multiple sectors and regions over a three-year period.
It also surveyed companies about their efforts to implement the TCFD recommendations, and polled users about the usefulness for decision-making of the information companies did make available.
The AI-based review found that more companies were disclosing information aligned with at least one of the Task Force's recommendations, and that the average number of recommended disclosures being made available per company had also increased.
However, the TCFD said that, despite an encouraging commitment to implement the recommendations, "actual disclosures still face challenges".
"Most notably the preparers surveyed find disclosing scenario analysis assumptions difficult and lack standardised metrics and targets," it said.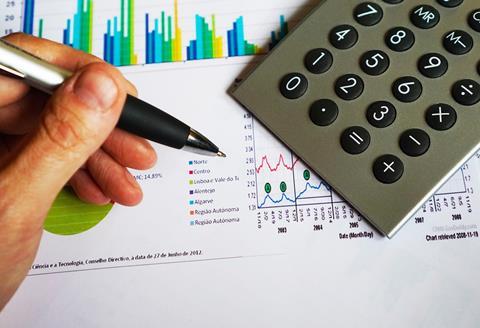 "Respondents that identify as users, on the other hand, ask for more clarity on the financial impact of climate-related issues on companies, which would help to make the disclosures more decision-useful.
"Overall, more companies beyond the ones that have traditionally been engaged on climate-related issues need to start their disclosure journey."
The TCFD tends to distinguish between "preparers" and "users" rather than companies and investors; banks and insurance writers can also be users of company reports, for example.
Progress 'must accelerate'
Michael Bloomberg, chair of the TCFD, said the growth in the number of companies adhering to its guidelines was encouraging, but progress needed to be accelerated "to keep people out of harm's way and build a more resilient global economy".
"Today's disclosures remain far from the scale the markets need to channel investment to sustainable and resilient solutions, opportunities, and business models," he wrote in a letter to the chair of the FSB.
"I believe in the power of transparency to spur action on climate change through market forces."
Publication of the TCFD's second "status report" comes as the European Commission is expected to release guidelines this month for climate-related reporting by companies falling under the scope of the Non-Financial Reporting Directive.
The Network for Greening the Financial System, a group including influential central banks and financial supervisors, recently said action from policymakers or supervisory authorities was needed to accelerate disclosure of climate-related information, with the TCFD recommendations "an obvious avenue of convergence" for a global standardised framework.
The Task Force will deliver another status report to the FSB in September 2020. Stacy Coleman, a member of the TCFD secretariat and lead author of 2019 report, said the group had not had time to "nail down" what its focus would be, but that there was broad agreement it needed to help companies with regard to scenario analysis.
Two major corporate reporting standard setters recently produced a guide to help bridge the TCFD "implementation gap".