The Church Commissioners, which manages the Church of England's £10bn (€11.5bn) endowment fund, will vote against all directors at the upcoming annual general meetings (AGMs) of Exxon, Occidental Petroleum, Shell, and Total, in response to their failure to meet climate change objectives.
"High energy prices produced huge profits at oil and gas companies last year – a golden opportunity to invest very significantly in the transition to a low carbon economy, and one that was comprehensively missed," said Olga Hancock, acting head of responsible investment at the Church Commissioners.
"So we will be supporting all the relevant climate resolutions, and voting against all of their directors," she added.
The Church of England has long been active in fighting climate change and is committed to reducing the carbon footprint of its investment portfolios to net zero, consistent with limiting the global temperature increase to 1.5°C, it said.
Most of the world's asset managers are limiting their use of key policies that would help tackle human rights abuses, according to a new report by ShareAction.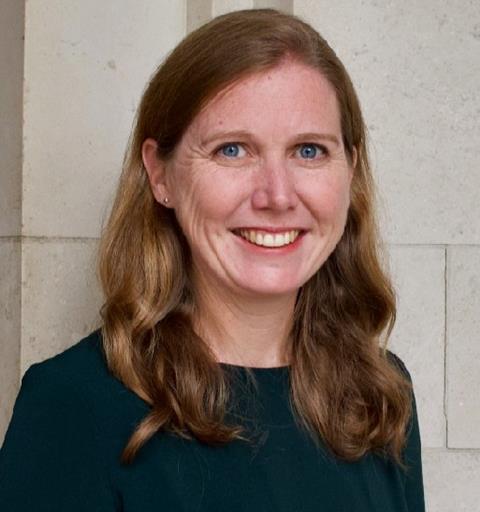 The report found that just 6% of asset managers are excluding investments in human rights-abusing companies across every fund in their portfolio. Under half are excluding investments in these companies for their ESG funds only. The remainder of managers are either not excluding investments at all or are only doing so partially.
The survey is the third in ShareAction's four-part 'Point of No Returns' series. It assesses how the world's asset managers respond to social issues, including through the implementation of international conventions on human rights, agreed standards on labour rights, investor frameworks on health, and the UN's Indigenous rights framework.
Claudia Gray, head of financial sector research, said: "Asset managers are failing to comprehensively protect human rights. Many people will be shocked to hear that they are not using the full set of policies at their disposal to tackle human rights abuses across the entirety of their portfolios."
She added that asset managers should not limit consideration of investee companies' impacts on human and labour rights, as well as public health, to their ESG funds.
"Asset owners must step up and demand that human rights are protected consistently across every fund," she said.
Asset managers are excusing themselves for not acting on human rights and health issues by blaming a lack of adequate or sufficient data. However, the report found that asset managers are not taking the most obvious steps to address this.
For example, fewer than 10% of managers prioritised engaging with companies to release social data. Additionally, 40% admitted that they were not asking companies to release data about their social impacts.
PIRC opposes Shell chair over climate risks
Ahead of Shell's AGM on Tuesday 23 May 2023, proxy adviser Pensions & Investment Research Consultants (PIRC) has recommended investors vote against the company's chair and oppose its annual report for failing to address climate risks by setting adequate targets.
PIRC's report into Shell is part of the adviser's move to step up scrutiny of the decarbonisation ambitions of those companies facing heightened climate-related financial risks. The proxy adviser highlights the time since the Paris Agreement was signed and states that the lack of adequate targets is "considered to fall short of best practice and poses a major risk for investors."
The lack of an adequate short-term target is highlighted within the report. The report noted that while Shell has short- and medium-term targets there is specific concern that these targets are not aligned to a 1.5°C pathway which is not heavily reliant on carbon offsetting.
Such short-term targets are considered necessary to have a chance of staying within 1.5°C of global warming and essential for enabling investors to hold boards to account on the management of climate risks.
PIRC also advises voting against Shell's energy transition resolution. The adviser does so citing concerns that the company has not set absolute emission reduction targets for scope 3 emissions (all indirect emissions that occur in the value chain of the reporting company – e.g. the use of oil and gas) and the climate-related lobbying activity of trade associations of which Shell is a member.
PIRC instead recommends investors vote in favour of a shareholder resolution filed by Follow This requesting the company align Scope 3 reduction targets with the goals of the Paris Agreement.
Paul Hunter, head of policy at PIRC, said: "Given both the scale of investment risks and the fact we are now seven years on from the Paris Agreement, the absence of adequate targets can only be viewed as an indicator of governance shortcomings. As such, PIRC is recommending investors hold board members to account where targets fall short of the climate expectations of responsible investors."

Venilia is editor of IPE.com. She joined the IPE editorial team in November 2019 after freelancing for FT Adviser and LAPF Investments, while also being a publisher for market intelligence company Clear Path Analysis. She started her career at Euromoney Institutional Investor where for 16 years was reporter and editor covering the asset management industry globally.
View full Profile