---
• FTSE top 100 firms urged to watch out for disparities between group and parent accounts
• Warning follows collapses of Carillion and Thomas Cook
Financial reports are normally dull affairs. Apart from the endless reams of paper detailing figures that few people understand, most of us just want to know a few key facts: whether the bottom line profit number is higher or lower than last year; whether the overall balance sheet can be summed up with a correspondingly big number – big is always better; and, critically, whether there will be a dividend.
But this investing lark might be about to get a bit complicated. This is because proxy-voting firm Pensions & Investment Research Consultants (PIRC) has written to all FTSE 100 companies warning them to watch out for any discrepancies between the assets reported in their group accounts and those in their parent or holding company accounts.
The letter, addressed to the finance teams and boards of the UK's top 100 listed companies, warns that "collapse of Thomas Cook and Carillion have shown that balance sheet resilience cannot be taken for granted." A warning as stark as that should serve as a wake-up call to asset managers of all sizes and persuasions.
The letter, which IPE has obtained, explains: "A feature in each case was material differences between the net assets of the group as shown in the group accounts and the net assets of the holding company as shown in the 'company' accounts.
"Both Thomas Cook and Carillion showed material deficits of the group net assets compared to those in their holding company accounts – a 'net asset deficit' – due to a decline in group net assets."
The implication of this situation, PIRC argues, is clear: it could mean that a company must either raise new capital by tapping shareholders through a rights issue, or it could find itself unable to pay a dividend.
So, what does the UK's accounting and audit watchdog make of it all? In an emailed statement on 17 October, the Financial Reporting Council told IPE: "Our risk based approach to monitoring corporate reporting includes consideration when a discrepancy might exist between group net assets and the carrying value of investments in subsidiaries in the holding company's accounts."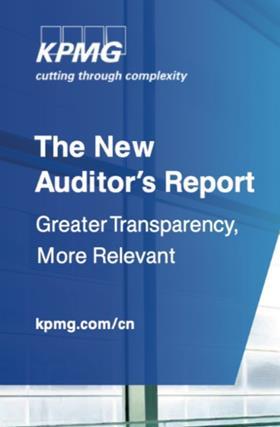 The response confirmed that PIRC might be on to something. All became clearer on 30 October when the FRC made public its own letter to audit committee chairs and finance directors warning of its plans to target several environmental, social and corporate governance questions this reporting season. Among them is the group assets discrepancy issues first highlighted by PIRC – albeit described in different terms; the kind of different terms that FTSE boards, audit committees and investors might like to pay close attention to.
The FRC advice reads: "Turning to parent company investments, where the carrying value of a parent company's investment in subsidiaries exceeds the group's market capitalisation – generally considered to be an indication of impairment – we will ask whether an impairment review has been carried out and, if so, for further details if there is inadequate disclosure in the accounts."
At the core of this latest spat is an important legal and financial distinction and truism: group accounts are not the same thing as parent entity accounts. A group of companies is essentially the product of an accounting exercise known as consolidation. Unlike the parent entity within a group, it does not have a separate legal personality. It also prepares separate or individual financial statements for each subsidiary, as well as for the parent or holding company.
But what the layman typically thinks of when they talk about 'the accounts' are the single set of consolidated accounts for the whole group. After all, it is these group accounts that are referred to when listed companies report their results. Moreover, listed entities in the European Union are required by EU law to prepare their consolidated group accounts under International Financial Reporting Standards.
So having established that the group is neither a separate legal entity, nor the same as the parent, what accounting purpose does it serve? Group accounts deal with three important accounting issues – internal transactions, non-controlling interests and, crucially, goodwill.
And it is this last concept, goodwill, that has proved so controversial in the political post-mortem surrounding the collapse of both Carillion and Thomas Cook in the UK. Goodwill typically arises where a company completes a merger or acquisition and accounts for the difference between the amount it paid and the net value of the acquired assets.
Supporters of this accounting construct argue that it represents the additional value or synergies arising from the merger. After all, the thinking goes, why pay for a company if it is not merited? Critics, however, say that it is a plug to make the books balance in a way that is of no genuine value. Those same critics might also argue that sometimes hubris gets the better of management and they overbid.
Meanwhile, PIRC's head of corporate governance and financial reporting Tim Bush is clear where the problem lies: "Parent company balance sheets don't feature in fund manager training, and post-IFRS they don't have prominence in accountancy training either. Anyone who trained in accountancy prior to 2000 with exposure to large groups of companies should be able to spot the issue."
And yet, confusingly perhaps, Bush also agrees that the issue is far from clear cut – a discrepancy between group and parent company assets does not of itself mean a company is in trouble. "What is relevant is what has caused the difference," he says. "If, for example, the holding company has itself generated a profit somehow, then that could explain the difference.
"The problems start when the group accounts show that the subsidiaries, which are in effect the 'estate' of the holding company, have diminished in value. That could show up in a reduction in net assets and/or goodwill."
And when it comes to keeping watch on group-parent net assets, some auditors will have more catching up to do than others, because not all UK audit firms have been behind the curve on the issue. One such firm is Big Four audit giant KPMG .
Even a casual inspection of two KPMG audits reveals that it does already check for any discrepancy between group and holding parent assets. A KPMG spokesperson explains: "We mandate that the audit report must include a key audit matter for the parent specifically, in almost all cases this will be the investment in subsidiaries.
"In group financial statements we therefore include in our audit report our view on the risk, our response (in terms of procedures we perform) and our findings." It seems almost certain this
reporting season that KPMG's approach to auditing group and parent company assets will prevail – especially in the case of concerted regulator and investor scrutiny. Companies might also start to display a parent company balance sheet prominently alongside their consolidated group statement of financial position. As for where that scrutiny could lead: reduced dividend payments and a rights issue or two