PWRI, the €8.5bn Dutch sector scheme for disabled workers in a sheltered environment, has switched to a passive equity strategy citing costs and ESG reasons.
In its annual report for 2018, the scheme said passive management would reduce costs and make sustainable investing easier "as it offered more scope for responsible investing, including reducing carbon emissions".
It said it intended to split its equity holdings into two passive global portfolios, with scope to accommodate its own ESG approach.
The closed industry-wide scheme added that it wanted to increase its focus on investments in companies that paid additional attention to issues such as workload, health and safety.
Last year, it increased its stake in its "inclusion portfolio" of 50 companies that were willing to employ disabled people, adding €100m. It also added €100m to its green bonds allocation.
PWRI's equity allocation represents nearly two thirds of its return portfolio, which in turn accounts for 57% of its overall investments.
Equities fall, bonds gain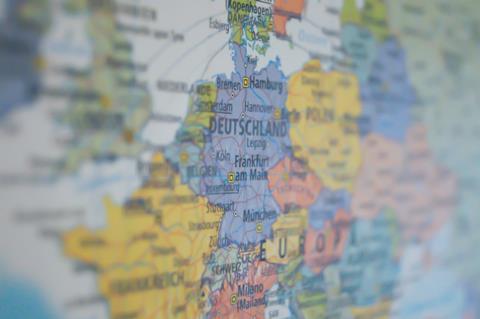 The pension fund posted an overall loss of 4.2% for 2018 – an underperformance of 0.9 percentage points – which it largely attributed to a loss of almost 11% on its equity investments in Europe and emerging markets.
Its inclusion portfolio lost 7%.
PWRI's holdings of European bonds were among the few asset classes to generate positive results, with returns ranging from 0.2% to 2%.
It incurred losses of up to 4.5% on credit, and reported negative returns of up to 8.4% on emerging market debt.
In contrast, direct property and private equity gained 9.2% and 4.5%, respectively. Residential mortgages added 1.8%, but green bonds declined by 0.2%.
The pension fund reduced its interest rate hedge from 26.3% to 25%, with the intention to raise the cover when interest rates rise.
Funding changes
Last year, the sector scheme received a €10m contribution from the ministry of social affairs for the first time. The reparation payment followed legislation known as Participatiewet, passed in 2015, which required companies to directly hire disabled workers who were previously employed in dedicated workshops.
The change meant hired workers accrued pensions with company funds instead of PWRI, depriving PWRI of new members and contributions. The compensation payments will be paid annually over the next 40 years.
PWRI said its administration costs dropped by €8 to €72 per participant. Its asset management and transaction costs were 28bps and 14bps, respectively.
At the end of July the scheme's funding stood at 109%. Last year, it granted its 203,000 participants and pensioners an inflation compensation payment of 0.3%.