The €24.9bn pension fund for the Netherlands' transport industry is retendering its fiduciary management contract, putting current provider Robeco at risk of losing its biggest client.
Pensioenfonds Vervoer said it wanted to reassess the outsourcing of its investments after six years with Robeco. However, the fund has emphasised that it has had no problems with the provider.
Willem Brugman, director at Vervoer, said a regular market assessment was a sensible policy.
"We are satisfied with the quality at Robeco," he said. "I cannot actually say there are points where we have complaints.
"But at the same time it is good to look at what the market has to offer every few years, in terms of price, quality and working methods."
Pensioenfonds Vervoer has employed Robeco as fiduciary manager since January 2012. The fund is by far the largest customer for Robeco in this area: the company has a total of €30bn in fiduciary assets "under advice", of which €25bn relates to Vervoer.
In addition, there are more than 30 Robeco staff dedicated to the Pensioenfonds Vervoer contract.
Requests for information would be sent out next month, Brugman said, with a view to finalising the contract for next year.
Robeco has experienced a high degree of turnover in its senior management in recent years.
In 2016, for example, almost the full board of directors left: Roderick Munsters, Hans Rademaker (now at APG), Hester Borrie (now NN Investment Partners) and Leni Boeren (now CEO of Kempen).
Other senior staff have also left recently, including CIO for investment solutions Lukas Daalder, director of institutional business development Harry Horlings, and specialist European pension manager Jacqueline Lommen.
Vervoer's Brugman spoke to IPE's sister publication Pensioen Pro to explain the fund's decision.
Why are you looking for another fiduciary manager? Do you want to leave Robeco?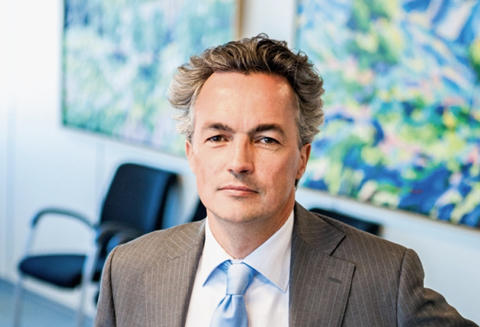 "No, it is not definite that we will leave Robeco. In the coming period we will invite a selection of fiduciary managers to answer questions and make a proposal later on. Robeco will be in that process.
"We are satisfied with both quality and price. But it is also good to periodically see what else is available in the market. After all, we have been a customer for more than six years and it is our policy to periodically evaluate the outsourcing arrangements."
Did the takeover of Robeco by Orix, or recent personnel changes, play a role?
"No. Robeco has made it clear to us that it is still committed to fiduciary management. Robeco has, as of 2018, won a new fiduciary client, the pension fund for the Agricultural and Food Supply Trade [AVH]. They would not do that if they no longer saw fiduciary management as important.
"More importantly: even though people have left, the team that serves our fund has been very stable for many years…
"The other people who have left, outside the board of directors, are in other departments, such as asset management. We have little to do with this, because Robeco does hardly any asset management for us."
Why have you emphasised that you have no issues with Robeco?
"We want to make this clear, to be ahead of speculation. If we send requests for information next month, rumours will soon circulate that Vervoer is in the market, or Vervoer is leaving Robeco. We are not necessarily going to leave Robeco. We are simply doing a periodic evaluation and Robeco will participate.
"This is also a message for the employees at Robeco who have been working for us for years, should it be the case that other parties start approaching them as a result of this evaluation.
"We hope that we can carry out the process in peace, by being clear in advance about how and why we are doing this…
"Robeco has always had good people and given us thorough advice. They are always quick when regulations change: for example, our fund has been using central clearing of swaps for two years via Robeco. We have had a positive outperformance in the investments since 2013. That says something about how well the manager selection has performed."
What will you look at in the evaluation?
"We are curious about the possibilities for the fiduciary model. We have now arranged for Robeco and its subsidiary Corestone to provide manager selection and monitoring, interest rate and currency hedging and cash management. However, we allow Robeco to do very little asset management itself.
"Is this still correct? You can also draw that line elsewhere. For example, placing the foreign exchange and interest rate overlay elsewhere, but using the fiduciary more for asset management [as well as manager selection].
"Of course, we also look at the price and quality. Cost reduction would be nice, but is not the main goal. We do not think Robeco is necessarily too expensive. We are curious about the results, partly because we feel that the competition in the market has decreased somewhat due to the exits of foreign parties, such as Allianz ."
Robeco: Fiduciary management is part of a long-term strategy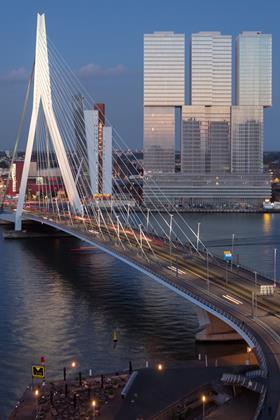 Robeco said it was "very committed" to Dutch pension funds as a customer group.
"A high-quality offering for fiduciary management is an important part of this," a spokesman told Pensioen Pro. "Achieving growth in this area is also part of our long-term strategy."
The company's Japanese owner, Orix, endorsed Robeco's strategy and fully supported its management, the spokesman added. He said the company was confident in approaching Vervoer's evaluation and retendering.
In a statement about recent staff changes, Robeco said: "The departure of members of the executive board was due to a change in governance. The other employees left for different, unrelated reasons."
This had no influence on the fiduciary management business, according to the company.
The full interview is available on the Pensioen Pro website.