The collapse of Croatia's largest food and drink company in 2017 has barely affected pension portfolios
Key points
• Occupational pensions saving is made though the mandatory second pillar and voluntary third pillar
• Croatian government and corporate bonds dominate portfolios
• The collapse of food company Agrokor has not significantly affected pension fund assets
When Agrokor, the giant Croatian food and drink company, was taken into 'extraordinary administration' (government control) in April 2017 as it teetered on the verge of bankruptcy, the situation could have sent shockwaves through the Croatian pensions industry.
Agrokor's €6.5bn turnover amounts to about 15% of the country's GDP – 30% if supply chains are included – and both its bonds and shares were staples of pension fund portfolios.
Such was the potential fallout that UMFO, the Association of Pension Fund Management Companies and Pension Insurance Companies, issued a press release last November stating that "the pensions of all members are completely safe", asserting that the situation had not affected capital values of pension fund portfolios, although it may have hit income.
Moreover, pension providers themselves are downplaying the affair, to the extent that they are refuting any assumption that it will force them to radically extend their diversification strategies.
AZ Fonds stated: "Although we recognise the collapse of Agrokor as an important event, our investment into companies related to Agrokor has been relatively small, and did not have a significant impact on our future asset allocation decisions. We will continue to strive for a well-balanced and diversified portfolio, keeping any concentration of investments with a single issuer within reasonable limits."
And Mladen Latkovic, head of risk management, Raiffeisen Mandatory and Voluntary Pension Funds Management Company, says: "There were no direct influences from the collapse of Agrokor on third-pillar sponsored occupational pension funds managed by our company since there were no direct exposures to Agrokor bonds or to shares of any of Agrokor's companies."
Latkovic added: "However, the domestic equity market passed through certain turmoil after the initial shock and we felt it for a few months. But we managed to compensate the indirect influence with exceptionally good performance on developed market equities and Croatian government bonds, bringing the year-to-date average performance of our occupational pension funds above 6%."
Croatia's state pension system is complemented by occupational pension savings in the form of mandatory second-pillar contributions into individual accounts (OMFs), and a voluntary third pillar.
However, the voluntary schemes include six open funds (ODMFs) offered by management companies, and 19 closed funds (ZDMF) largely set up by trades unions and employers; the latter might also make contributions into an employee's account.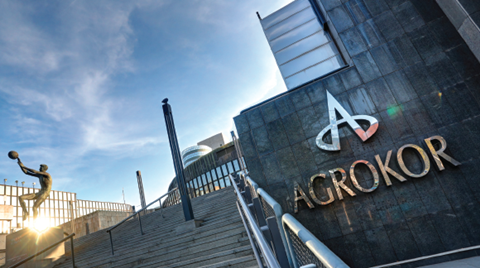 Both voluntary and mandatory schemes are defined contribution (DC) plans, generally used to buy an annuity on retirement.
As of October 2017, figures from HANFA, the Croatian Regulation Agency, show that there were HRK94.5bn (€12.5bn) in assets under management in the pensions system – HKR 90.7bn in the mandatory second pillar, and HRK3.8bn in the voluntary pillar.
In 2014, a proxy life-cycle model was created for the second pillar. Three categories – A, B and C, each with a different risk profile – were introduced within the fund offerings of the four management companies.
Category A funds carry the highest risk, the maximum exposure to equities being 55% of fund assets, while category B funds may include up to 35% of assets in equities. Category C funds have no exposure to equities at all.
The vast majority of money is invested in category B schemes, which are effectively default funds.
Asset allocation
AZ Fonds, which offers both mandatory and voluntary schemes, does not expect major changes in its asset allocation for its three second-pillar schemes, although over the past year it has reduced its overall equity exposure by a quarter and has increased cash and cash-like positions, such as deposits and money-market funds.
However, its investment team says it would like to redirect part of its cash and cash-like exposure to alternatives and infrastructure projects.
AZ Fonds is the biggest provider for both pillars, running nearly 39% of mandatory assets under management and 53% of ODMF assets under management.
In terms of fixed income, AZ Fonds is mostly focused on government bonds. It says: "In the past few years, we have been actively switching from the short end to the long end of the curve. But with yields approaching their current very low levels, we have started to reverse the trend, and reduced duration."
Raiffeisen Pension Funds manages mandatory pension funds making up 31.2% of total second pillar assets under management. It also offers an ODMF consisting of 30.5% of those assets, plus a number of ZDMFs.
The asset allocation strategy of each ZDMF is agreed with the fund's sponsor, although Raiffeisen has some flexibility to change it according to market conditions.
Even given the investment limits for pension funds, Raiffeisen's ZDMFs are conservatively invested.
In general, the exposure to fixed-income instruments dominates the asset allocation strategy. Fixed income is invested mainly in Croatian government bonds, as there is a minimum required exposure to Croatian government issues, as well as an overall limit on currency exposure.
Raffeissen also maintains a sizeable percentage in Croatian corporate bonds. Latkovic says: "The main reason we invest so heavily in Croatian government bonds is their risk/reward performance over the long term – an average annual return of 8%, versus 5% annual volatility – compared with other asset classes."
Raiffeisen also maintains longer-dated bonds in portfolios to match future liabilities, since the pension fund investment horizon for pension funds is relatively long.
The remainder of each portfolio is invested in Croatian equities and developed-market equities, with no allocations to real estate or alternatives because the funds are so small.
Latkovic says: "The equity exposure depends on market conditions. Currently we maintain foreign exposure mostly to European developed markets and the US market."
He adds: "Exceptionally good performance has also been achieved on developed equity markets, particularly this year, where we outperformed the MSCI World index by more than 20%. Over the same period, Croatian equities did not perform as expected, although their volatility was substantially below expected levels."
According to HANFA, average year-on-year returns for category A OMFs as of October 2017 were 7.29%, for category B funds 3.79%, and for category C funds 5.46%.
Year-on-year returns for the six ODMFs to the same date were almost all in positive territory, the best performers being Raiffeisen ODMF at 4.97% and Erste Plavi Expert ODMF at 4.66%.
Regulatory agenda
There are likely to be major reforms to the state pension system in 2018, particularly in providing a safety net for those with no retirement income.
The second and third pillars are also likely to be strengthened. Last October, Marko Pavic, Croatia's labour and pensions system minister, told the Zagreb Stock Exchange Annual Conference: "When we look at our commitments, pensions are the kind of savings that we support. At present, Croatian pension funds have 70% invested in state bonds and the rest in shares. By 2040, funds will reach 90% of GDP."
The minister added: "We will take the path of individual savings with the second pillar. The issue we will definitely open is where will we invest this money? And is the 5% contribution rate sufficient?"
CEE: A system in flux
1

2

3

4

Currently reading

Croatia: Funds sidestep Agrokor

5

6