Only a handful of investment decisions drive alpha
Sizing decisions by managers tend not to add value but stock picking does
This implies a focus on prospective managers' ideas generation processes
For pension funds, an asset manager search is a high-stakes exercise. Get it wrong and the scheme could be saddled with an underperforming manager for an extended period of time, dragging down returns and potentially impacting member outcomes.
It is a mistake all too easy to make. Even the most sophisticated institutional investors can find themselves lamenting a poor manager choice, largely because the information at their disposal during the search and due diligence process is often limited and incomplete. Past performance, investment strategy specifics and perceived competitive edges – the historical bedrock of manager searches – can only reveal so much.
This dearth of meaningful information not only makes it difficult for asset owners to identify and select managers with investment skill, or a genuine competitive edge; it also makes the decision whether to replace an underperforming manager harder.
Indeed, recent research shows institutional investors take longer to fire underperforming managers than often assumed, with the majority of institutions prepared to accept three years of underperformance or longer before terminating. When it comes to public equities, almost two-thirds of institutional investors are prepared to wait at least that long (with investors the US surprisingly more patient than those in Europe).
The reasons for this vary across institutions, but there is no doubt that the decision to terminate a manager requires a draining amount of time and energy. Knowing how long to give an underperforming manager can be a challenge – at what point does an investment committee decide to pull the trigger? How do they know what changed to cause the underperformance in the first place?
"Past performance, investment strategy specifics and perceived competitive edges – the historical bedrock of manager searches – can only reveal so much"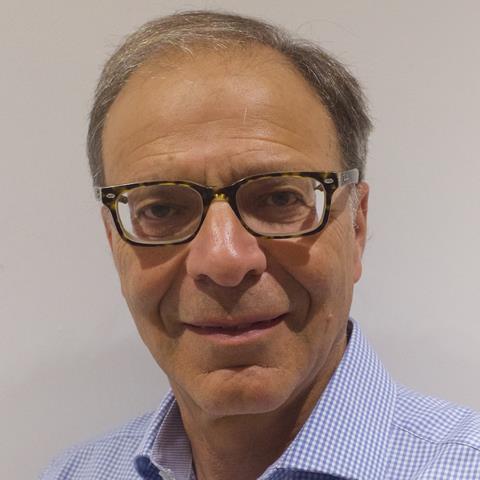 Data analysis can help provide the answers to these questions. But the optimal scenario is to use it to get the manager selection right in the first place, lowering future manager turnover and reducing the associated costs to the scheme.
Do managers have skill?
Regrettably, the average portfolio manager does a poor job after fees, underperforming their respective benchmarks over most periods. That means asset owners must be careful to identify the elite with genuine investment skill – in other words, those whose track record demonstrates ability rather than luck.
The good news is there are plenty of asset managers out there who demonstrate skill. According to our recent analysis of 752 institutional equity portfolios with track records of at least three years, 84% outperformed their respective benchmarks. Moreover, they did so to a significant degree – 397bps per year on average. This illustrates that, as in sport, there is an elite cohort that is more skilful than their peers.
Asset owners, of course, know that some managers are far better than others. But understanding exactly how and where portfolio alpha is generated can help them determine where they should spend most of their time interrogating a prospective manager's investment process.
Understanding what counts
Of all the decisions asset managers make within their investment process, only a handful have the potential to generate alpha. We call them alpha drivers.
The two most important are research (what stocks to own) and sizing (how much of a stock to own). Our analysis shows it is overwhelmingly the former type of decision that drives outperformance. Indeed, 88% of portfolios had demonstrable stock-picking skills, generating 383bps of alpha on average – the bulk of overall portfolio outperformance. Only 12% had poor research skills, generating negative research alpha of -139bps.
Sizing, in contrast, is – surprisingly – much less significant. Only 46% of portfolios generated alpha from sizing, and the amount is less than 100bps on average. No less than 54% of managers had poor sizing skills, although the loss is small (-93bps) relative to the alpha generated from stock picking.
Evidently, the research process – identifying winning stocks and adding them to portfolios – is critical to portfolio performance. On average, all the other parts of an investment process typically deemed to be important or a significant differentiating factor – portfolio construction, risk budgeting and conviction levels – add little or no alpha.
Why might this be? On one level, it is entirely intuitive: asset managers have invested heavily in building the infrastructure that enables them to identify the best ideas and ensure they find their way into a portfolio. They see it, rightly, as key. But we find sizing to be more idiosyncratic, and there is no single reason why it fails to add value across different portfolio managers.
As a result, asset owners should be sceptical of manager material on the merits of portfolio construction and conviction levels; and managers should ask themselves why their sizing – on which they expend no little effort – typically fails to add value.
Drawing conclusions
There is a long tail of talented fund managers who demonstrate investment skill. Looking at past performance alone will not, however, enable asset owners to identify them. To do that, they need to investigate how track records were generated and whether it was through luck or skill.
Analysing where elite fund managers add value clearly shows that their skill lies primarily in stock picking, which strongly implies asset owners should spend most of their time understanding how the research process adds value when carrying out due diligence. That means scrutinising how stock ideas are generated, how they are investigated, and how they make their way into a portfolio.
Ultimately, if a research process stops adding value, sizing decisions, portfolio construction and trading are not going to offset the loss of alpha. As such, any concerns about the robustness of a research process that emerge through the due diligence exercise should be an immediate red flag – no asset owner can afford to offer the benefit of the doubt in relation to something so consequential to their beneficiaries.
"There is little point in persisting with a manager who is no longer demonstrating skill"
Plainly, this also has ramifications for manager evaluation going forward. Managers can and do lose their touch. The competitive edge of the elite does not necessarily exist in perpetuity and, as part of their regular evaluations, asset owners should seek to determine whether a manager is still adding value where it counts. With portfolio alpha so driven by one skill, asset owners know where to look if performance begins to falter.
In the end, it is in no-one's interest – either investment committee or scheme members – for there to be significant asset manager turnover, which generates disruption and frictional costs. But there are also costs to tolerating extended poor performance, and little point in persisting with a manager who is no longer demonstrating skill.
The key for asset owners is to be able to conduct better informed manager searches, which will lead to less churn and lower costs, and more insightful evaluations, which will help them quickly decide whether to retain an underperforming manager. As the industry rapidly evolves and increasingly integrates data science into performance analysis, mandate searches and manager assessments are only going to become easier, cheaper and more efficient.
Rick di Mascio is CEO and founder of Inalytics