Political troubles have overshadowed good fundamentals in some emerging markets
A weaker dollar would bode well for EM equities
A rebound by BRIC countries could lift the mood
"Just when I thought I was out, they pull me back in!" This classic Al Pacino line has applied to many emerging market investors in recent years. Like Michael Corleone, drawn by the potential offered by bold business opportunities, they have accepted to take higher levels of risks in a quest to obtain better results. However, similarly to the family at the heart of The Godfather saga, the outcome of such bets has often caused a lot of pain.
In 2021, the MSCI Emerging Markets index dropped 2.22%, while the MSCI World index went up by 22.35%. Emerging markets (EMs) delivered lower returns than their developed-world peers in eight of the past 14 years, and in the past decade they rewarded investors average returns of less than 5%.
In 2022 it seems harder than usual to make a case for EM equities. The year has opened with the prospect of a new round of US interest rate rises, traditionally a woeful omen for the asset class. The COVID-19 pandemic continues to worry as vaccination levels in several countries, although improving, remain below those in Europe and the US. Brazil faces a polarising electoral cycle, and Russia seems to be thriving in the role of a world-class rabble-rouser that puts fear into investors' hearts.
Even then, experienced emerging hands say that it is not the time to give up on the asset class.
"By and large, if we keep politics aside, the case for emerging markets could not be stronger," said Chetan Sehgal, director of portfolio management, Franklin Templeton Emerging Markets Equity.
This view is supported by the fact that there are several differences between the current situation and the circumstances of the mid-2010s, when US tapering wreaked havoc with emerging markets. For instance, many of them have implemented responsible fiscal policies for several years, and have adopted proactive steps to tighten monetary policies even before the Federal Reserve reverted its course.
"We have seen emerging markets reacting in very orthodox ways to high inflation," says Fiona Manning, senior investment director of global emerging markets at Abrdn (formerly Standard Life Aberdeen). "Key markets like Brazil, Mexico and Russia are well into the rate-rise cycle or even moving towards its end."
Tight monetary policies help governments to support the economy. Wim-Hein Pals, the head of emerging markets at Robeco, also emphasises that it is important to consider whether interest rate rises are due to inflationary pressures or to cool growth.
"An increase in interest rates that is inspired by growth has historically been very good for emerging markets, both in terms of absolute and relative performance," he says, adding that it is too early to say whether economic growth is the main driver behind rate rises.
The US dollar is also likely to lose some of its strength at some point, possibly in 2022, which would also point to stronger EM equity strength.
A China rebound?
However, the main reason for optimism with the asset class is China, which accounts for about one third of the MSCI index and where stocks plunged by almost 22% in 2021.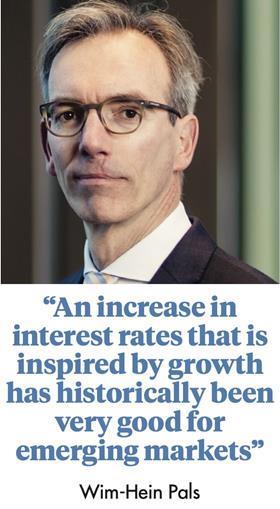 Factors driving poor Chinese equity performance include the country's very strict zero-COVID policy and last year's regulatory clampdown against high-flying sectors like the internet, gaming, construction and education.
Manning comments: "The Chinese government effectively returned to a common prosperity rhetoric. They sensed that growth has been relatively uneven from a socioeconomic perspective and that the post-COVID period is the time to rebalance that growth profile."
Sean Taylor, Asia-Pacific CIO and global head of emerging market equities at DWS, sees potential in the Chinese market for sectors like industrials, automation and companies that are integrated in supply chains. Even recent stragglers, such as e-commerce, could do well as valuations continue to fall, and consumer stocks could look better once consumption picks up pace, probably later in the year.
Chinese companies have important positions in sectors like electric vehicles and renewable energies, where other emerging markets, including India and Korea, are also making strides. China's pull helps to improve the prospects for other equity markets in the region.
"Asian markets are likely to hold the post-COVID economy well;
their dollar leverage is not bad; and the Chinese reflation helps them," says Elliot Hentov, head of policy
and research in the official institutions group at State Street Global Advisors. "They are close to a big integrated supply chain that is under stress right now but will continue to grow."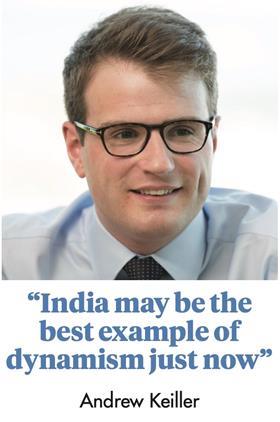 The Asian semiconductor industry has also done well lately. Taiwanese and Korean companies such as TSMC and Samsung are among the world's largest producers of chips, and the current global shortage gives them the kind of pricing power that appeals to investors.
Indian dynamics
India was among the best EM performers last year due to the government's dynamic reform agenda and a focus on innovation by the private sector that exemplifies the potential of EMs in the new economy.
Andrew Keiller, an emerging markets specialist at Baillie Gifford, says: "Emerging market tech firms outside China raised around $60bn on equity markets in 2021. However, India may be the best example of dynamism just now. Between 2012 and 2020, India saw 25 unicorns emerge and 35 in 2021 alone."
The downside for India, and other markets that have done well such as Middle Eastern stock exchanges, is that valuations are not very supportive. In some other sectors and economies, however, stock prices have reached a point where entry opportunities may be around the corner.
"The financial sector has relatively low valuations," said Zhiai Chen, the head of Asian equities at BNP Paribas Asset Management. "We see an improved outlook for loan growth and banks' non-performing loan trends supported by the economic recovery and GDP acceleration in several countries."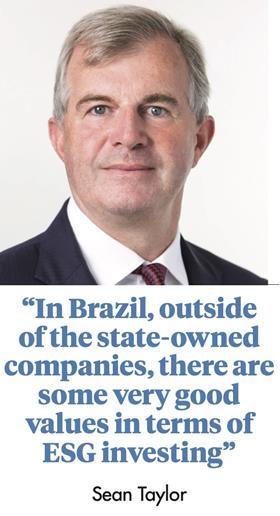 Asset allocation timing
To spot entry opportunities, one needs to isolate the political noise. For example, Brazilian stocks have slumped in the past year, after a period between the end of 2020 and early 2021, when IPOs and follow-on deals proliferated on the São Paulo Exchange. But as a polarising election looms, with a real possibility of left-wing former president Luiz Inácio Lula da Silva returning to power by the end of the year, investors have developed cold feet, and valuations have gone through the floor.
For the brave investor, however, it may be the time to look at some Brazilian names, especially considering that companies in the country are well versed in thriving during times of political uncertainty. Others may also focus on the fact that many companies have invested in strong sustainable credentials to counter President Jair Bolsonaro's anti-ESG posturing.
"In Brazil, outside of the state-owned companies, there are some very good values in terms of ESG investing," Taylor said. "In the mid-cap level, there are many good companies with strong ESG scores."
Some even see opportunities in Russia, despite the tensions created by the situation in Ukraine and the country's growing bickering with the US and its NATO allies.
"Russia and Brazil offer two of the few places in the world where price-to-earnings for industry-leading commodity companies are in the low to mid-single digits, while offering dividend yields and free cash flow yields in the teens to low twenties," said Sudarshan Murthy, portfolio manager at GQG Partners.
But uncertainties remain, and not only in the case of Russia. The Ukraine crisis, the new direction of China's official policies, the election in Brazil, and the evolution of the COVID pandemic are all indicators that investors could do worse than waiting a while before putting their eggs in the EM basket. The picture may be much clearer in the second half of 2022.