Global debt reached a new record during the first quarter of this year, reaching 331% of GDP, or $258trn (€229trn), according to the Institute of International Finance, the global association of the finance industry.
The COVID-19 policy responses will add to already record levels of debt in 2019
The asset allocation for institutional investors implications are unclear
IPE asked five leading commentatore for their views
Global debt reached a new record during the first quarter of this year, reaching 331% of GDP, or $258trn (€229trn), according to the Institute of International Finance, the global association of the finance industry.
The global debt-to-GDP ratio was already at record levels prior to the COVID-19 shutdown imposed by governments, having risen 40 percentage points since the 2008 financial crisis. Policymakers have sought to alleviate the devastating effects of the current crisis by allowing debt levels to rise further. As a result, all the main economic actors – governments, central banks, corporations and households – are growing their balance sheets. In June, the IMF forecast that in advanced economies gross public debt would rise by 26 percentage points by the end of this year.
The COVID-19 lockdowns have inflicted serious long-term economic damage. But while leveraging up the economy should avoid further damage in the short term, the global economy could struggle to grow out of its debt over the longer term.
Central banks are making unprecedented efforts to keep interest rates low but there are doubts about their ability to meet their inflation targets with both upside and downside risks. In other words, the path towards bringing global debt to more acceptable levels while ensuring economic growth is fraught with difficulties.
IPE asked five experts their views on how the global economy can deal with this challenge, and what it means for institutional investors and their long-term planning.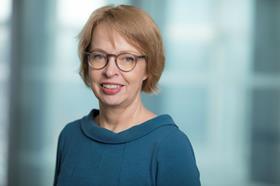 Inflation risk is growing Elga Bartsch, head of economic and markets research BlackRock Investment Institute, London
There has been a much-needed policy revolution to cushion the coronavirus shock. Policymakers are relying less on easier financial conditions to stabilise activity and more on direct financial support to bridge across cashflow and income disruptions. Going 'direct' requires much closer coordination between fiscal authorities and central banks and, as a result, there is a blurring of fiscal and monetary policies.
The global policy response to the pandemic, which has been led by fiscal policy stimulus, has been unprecedented in speed and size. The combined sum of fiscal and monetary actions is covering the near-term hit caused by the virus to the economy in the US. We see a risk of policy fatigue in the US, where policymakers face a series of steep fiscal cliffs and may reduce fiscal relief prematurely in the light of encouraging economic data, disregarding the material tightening on the state and local level. This has been one reason for us to reduce our tactical recommendation on US equities to neutral.
By contrast, Europe is still ramping up its stimulus efforts in a range of countries and is committed to easy fiscal policy well into next year. This partly underpins our upgrade of European stocks to overweight.
Last year, we had already highlighted the necessity for effective monetary and fiscal coordination in the face of another major shock, because it would help to materially reduce the loss in output and jobs and could lessen the side effects of unconventional monetary policy stimulus such as rising inequality. But without proper guardrails and a clearly defined exit strategy, we warned of a medium-term risk of uncontrolled deficits with commensurate monetary expansion and, ultimately, rising inflation pressures.
Now we are in the midst of government debt levels ballooning, without a rise in bond yields, so far. This has likely been made possible by the perception of close co-ordination between monetary and fiscal policy, notably the central banks' commitment to keep interest rates low.
"Even a well-designed monetary policy strategy may not prevent rising inflation over time" - Elga Bartsch
It could be tempting to continue with such yield caps, even in more normal times. Let's be clear though: there is no free lunch. Debt rollover becomes harder when rates rise. Any unsustainable debt overhang eventually will have to be dealt with through austerity, default or inflation. Presented with these options, inflation would likely be seen as the most politically palatable solution. And even a well-designed monetary policy strategy may not prevent rising inflation over time, due to the cost pressures created by de-globalisation and re-regulation.
Our bottom line is that the policy revolution was essential. It is a near-term positive for risk assets, but is unlikely to be the prelude to the type of policy-driven, decade-long bull market that followed the global financial crisis (GFC). A key implication is reduced ballast of nominal government bonds over a strategic horizon. Rates are near their effective lower bounds, and we see inflation risks in coming years.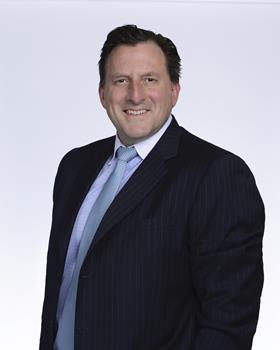 Debt dynamics remain favourable, with some exceptions Geoffrey Rubin, chief investment strategist CPP Investments, Toronto
The policy reaction to the COVID-19 economic shock has been as unprecedented in speed and extent as the shock itself. These actions have boosted market confidence that a protracted contraction will be avoided and have been a key reason for the faster-than-anticipated recovery in equity markets.
Fiscal support has filled the income gap for households and businesses affected by COVID-related economic shutdowns. While the composition of fiscal actions has varied across geographies, we expect these measures to help facilitate a recovery in aggregate demand as lockdowns are lifted and to reduce the scarring effect on the economy.
Central banks around the world have generally lowered target interest rates to close to their effective lower bounds and embarked on large-scale asset-purchase programmes (QE). The Federal Reserve and the Bank of Canada have extended their purchases to include corporate bonds to ensure proper functioning of the corporate debt market. The COVID QE resumption by the Fed, of a similar scale to the initial post-GFC purchases, has helped push bond yields to near zero, although they continue to fluctuate sufficiently to maintain the diversification benefits of fixed income.
Each wave of QE, including the COVID response, has boosted the monetary base, with virtually no effect on the broad money supply. Inflation has been low and stable. The same phenomenon has been apparent in Japan since it first engaged in QE in 2001. With little impact on the size of current or expected broader monetary aggregates, inflation in Japan has been close to zero.
At present, both monetary and fiscal policy are stimulative. This is an appropriate response as it cushions income losses from the economic shock and should facilitate the recovery by reducing the economic scarring effects of the shock. This should reduce the risk of secular stagnation, a deflationary situation in which interest rates are at their effective lower bounds and real interest rates are unable to fall enough to bring inflation back to targets.
"Even a well-designed monetary policy strategy may not prevent rising inflation over time" - Geoffrey Rubin
Nevertheless, the persistence of below-target inflation in some economies that have engaged in large-scale and protracted QE suggests that QE alone may not be sufficient to achieve an inflation target when an adverse demand shock has pushed inflation and yields to very low levels. Inflation risks remain concentrated on the downside, although QE is mitigating these risks.
We expect both QE and fiscal stimulus to be withdrawn as economies recover and inflation rates move back to targets, with considerable heterogeneity across geographies.
While government debt increases during the shock have been substantial in some countries, underlying debt dynamics remain favourable in many cases. Developed market economies that control their own monetary policy have experienced effective borrowing rates that are below the trend growth of GDP over the past decade and this should continue to be the case over the medium term. This implies that the fiscal gap, the primary balance adjustment required to restabilise debt-to-GDP ratios, is generally small.
This benign situation, however, is not uniform. For example, Italy has a high debt-to-GDP ratio and borrowing rates that exceed growth and the same is true for Brazil. Countries that are more constrained in this way also undertook less direct fiscal action.
While there is capacity for even further fiscal action by countries that face favourable underlying dynamics, the political appetite for such action if the COVID-19 shock is extended is unclear.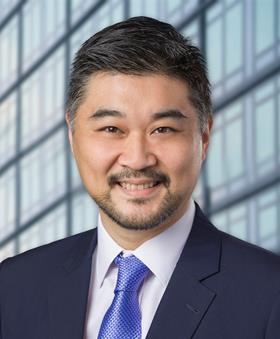 Financial repression will continue Tai Hui, chief market strategist for Asia JP Morgan Asset Management, Hong Kong
A spike in the level of government debt is not necessarily a problem if the government can maintain fiscal discipline after the economic crisis and is able to achieve the economic growth needed to grow out of this debt pile. For example, Indonesia's public debt-to-GDP ratio fell from a peak of 87% in 2000 to 30% currently, benefiting from the country's fiscal deficit and its structural growth, which enabled the economy to expand significantly above the growth of public debt stock.
However, ageing populations and weak productivity growth leave many developed economies struggling to grow out of their debt problem. The global financial crisis a decade ago and the latest COVID-19 pandemic have also added to the debt, and more stimulus may be needed until we find a solution to return our lives to normality.
There are at least two major implications of this high level of government debt. First, governments may struggle to support their economies in future downturns. They will have fewer resources to provide key ingredients, such as infrastructure, research and development and education, that can facilitate economic and productivity growth. This has the potential to create a downward economic spiral.
"Interest rates are likely to be stuck at a low level for a long time" - Tai Hui
Second, since fiscal stimulus is limited, central banks could be expected to do even more to support economies. In the current recession, we have already seen the Federal Reserve and other major central banks being very creative in supporting the business sector. Central bankers are right in emphasising that these measures are temporary, but we only need to look back to the amount of time it took the Fed to start shrinking its balance sheet and raising policy rates after the global financial crisis. Some elected officials are already advocating their central banks to play a bigger role in funding the government, an approach popularly known as modern monetary theory.
All of this implies interest rates are likely to be stuck at a low level for a long time. Ongoing financial repression will continue to penalise savers, which will push them towards taking more risks. This could be in the form of locking up their capital for longer to earn a liquidity premium, investing in bonds with higher credit risk, or taking on exchange rate risks by investing in local currency fixed income. Aggressive monetary easing to counter the GFC did not push consumer inflation higher, but instead it drove asset prices higher. The same could happen in the years ahead after the pandemic.
Debt forgiveness is possible Russell Jones, partner Llewellyn Consulting, London
As of 2019, both advanced and emerging economies had seen debt obligations rise to record levels across all three major sub-categories – households, businesses, and sovereigns.
Management of this debt burden was aided by historically low borrowing costs and by an extended, if shallow, cyclical upswing. However, the COVID-19 pandemic, and the policy reaction to it, have greatly complicated the situation.
Economic activity collapsed in the first four months of 2020. Households, corporates, and governments all added to their borrowings in an effort to ride out the storm, and this process is far from over.
Thankfully, borrowing costs have fallen further. However, many businesses have already downsized, if not gone to the wall, while others face a similar fate. Incomes have declined sharply and underemployment is rife. Millions of jobs will be permanently lost. The ability to service loans, even at super-low rates of interest, has thereby been significantly reduced. Meanwhile, uncertainty over the nature of the post-pandemic future has increased, and expectations of future earnings have been marked down.
The lockdowns imposed to suppress the virus are now being unwound. However, the risk is that, after an initial surge, economic activity suffers further epidemiological setbacks. Defaults, some disorderly, will multiply. Indebtedness will flatten the trajectory of recovery, and already-declining underlying growth potential will be further reduced.
Emerging market (EM) companies are facing an additional problem because of the importance to them of often dollar-denominated debt, and the depreciation of their currencies. All this begs the question of whether or not some sort of programme of managed debt forgiveness should be instituted.
The most obvious candidates for debt forgiveness are in the EM economies. According to the Brookings Institution, as the pandemic began, the EMs owed around $11trn in external debt, and faced $3.9trn of debt service obligations this year. These figures have already been dramatically overtaken by events.
Some $5.3bn of bilateral debt relief has, to date, been provided to some of these nations by the G20 group of the largest countries, but the figure is far below the sum originally hoped for when the virus struck.
If poverty is not to increase sharply, and wealth become more polarised, more must be done to support the poorest nations, and payment suspensions extended to some middle-income countries. Such action could also be supplemented by the provision of 'COVID grants', conditioned on appropriate macro and structural policies, in a similar manner to Marshall Aid following the Second World War, if not a new allocation of IMF Special Drawing Rights.
In the advanced economies, conditions are ripe for financial repression. Central banks will continue to hold down borrowing costs as fiscal stimulus is extended to encourage recovery. Closing output gaps fully may require more explicit monetary finance, perhaps extending to the cancellation of some debt on central bank balance sheets.
Much of the additional debt incurred by the private sector, will also have to be forgiven. Some debt will be transferred on public sector balance sheets, including central banks, and a sizeable proportion of it is unlikely to be repaid. To the extent that this results in enduring equity shortfalls at central banks, some may need to be recapitalised.
For publicly-traded companies, the debt held by public creditors could be exchanged for equity in the form of non-voting preference shares. It might make sense for an equitisation option to be embedded in all issued public debt.
Over the longer term, initiatives to reduce dependence on debt are vital if macro stability is to be encouraged.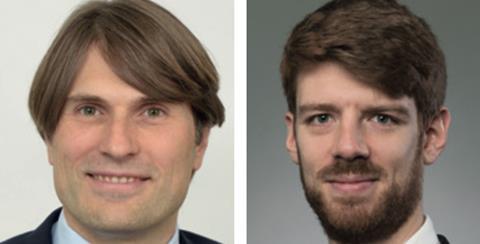 Redistribution, stagnation or financial repression Mirko Cardinale (left), head of investment strategy and Thomas Laskey, investment strategist USS Investment Management, London
Increased borrowing has been an important feature of the response to the economic crisis caused by COVID-19, across both the public and corporate sectors. In general, increased household saving has been on the other side of this increase in borrowing. This must be seen as a symptom of the crisis and, as a result, the implications of the increase in borrowing have to be considered in the context of the wider macro situation.
"Overall, the broad risks from different scenarios that could result from the COVID-19 crisis eclipse the narrow impact of increasing indebtedness" - Mirko Cardinale and Thomas Laskey
We have tried to tackle this by thinking through some scenarios, with initial focus on the long-term post-crisis patterns that could be most challenging for defined benefit pension funds.
In the scenario that we have labelled 'Redistribution', we consider a world where fiscal policy is changed to be more redistributive, with more state involvement in the economy, greater focus on supporting domestic industries and a greater degree of protectionism in international trading relationships. Under this scenario, higher public debt levels would not cause major concerns as economic growth would hold up at an aggregate level, although with a different distribution of the pie. Some inflationary pressures would emerge and policymakers would be relatively slow to respond by raising real rates.
On the other hand, corporate profits would come under pressure as a result of tax and regulatory changes, which would challenge the business model of indebted companies in sectors that are not receiving state support. This would be a challenging scenario for defined benefit pension funds but the impact of lower return on assets would be mitigated by higher interest rates reducing the value of liabilities.
Another scenario is labelled 'Secular stagnation'. In this scenario, the current crisis results in permanent damage to economic capacity with a weaker recovery, lower inflation and persistently lower interest rates and bond yields. Debt service costs remain low, while the public sector continues to increase borrowing in an attempt to support the economy. Corporate leverage also remains high, potentially increasing vulnerability to further economic shocks.
"Overall, the broad risks from different scenarios that could result from the COVID-19 crisis eclipse the narrow impact of increasing indebtedness" - Mirko Cardinale and Thomas Laskey
This scenario would be particularly challenging for pension funds with fixed promises in nominal terms, as lower interest rates would further inflate the value of liabilities. However, the impact for UK pension funds would be cushioned by lower inflation which reduces the value of liabilities defined in real terms.
More extreme scenarios are possible, including 'Financial repression'. In this scenario, aggressive policy changes see low corporate profits, central banks directed towards financing government spending and high inflation. In this environment, there is a major regime change for monetary and fiscal policy, partly as a reaction to the necessary increase in public debt to support fragile economies, which could ultimately have a very negative impact on growth and real returns from investments. In this scenario, the credibility of governments and central banks would be questioned, although outright government defaults would be unlikely as inflation would be sufficient to reduce the debt burden by stealth. This would be the most challenging scenario for UK defined benefit funds, as high inflation would be accompanied by lower real yields and a very challenging environment for asset prices.
Overall, the broad risks from different scenarios that could result from the COVID-19 crisis eclipse the narrow impact of increasing indebtedness, although the debt build-up could increase some vulnerabilities for corporates and the public sector.
From our perspective, we believe that scenario analysis is an important tool to deploy at a time of heightened uncertainty. The asset allocation implications of alternative scenarios should be carefully addressed in the portfolio-construction process.
Briefing: Timing is everything in distress
1

2

Currently reading

Briefing: The long march to deleveraging

3