Public and private sector leaders from around the world gathered in Glasgow for the United Nations Climate Change Conference (COP26) last month to tackle the climate crisis and kick off the next decade of climate policy.
Public and private sector leaders from around the world gathered in Glasgow for the United Nations Climate Change Conference (COP26) last month to tackle the climate crisis and kick off the next decade of climate policy. Although a great deal of progress was made, in the aftermath of the conference it's clear that increased action and urgency is still required from governments, investors, business and civil society.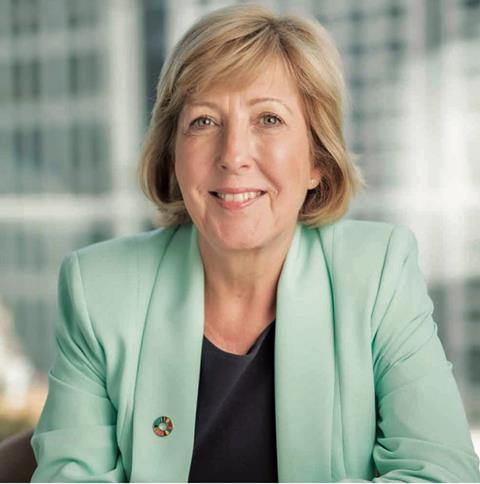 To keep global warming under 1.5° Celsius and stave off the most catastrophic effects of climate change, the International Renewable Energy Agency estimates that over $131trn (€116trn) needs to be invested in clean energy by 2050. Research shows that the gap to achieving 1.5°C is currently considerable and we are on a path to anywhere between 1.8°C to upwards of 2.5°C.
At COP26, leaders fell short of closing that gap. We're still emphatically not on the path to 1.5°C and need to see action taken further and faster. It is now more important than ever that both public and private sectors work together to ensure solutions to climate change get the financing they need.
That's why the Principles for Responsible Investment (PRI) is advocating that nations come back to the negotiating table next year to determine new Nationally Determined Contributions (NDCs), which lay out efforts each country will take to reduce national emissions and adapt to the impacts of climate change.
The next round of NDCs is due for release in 2025, but given the fact that the current targets do not put us on track for 1.5°C, it's crucial for NDCs to be revisited globally in 2022, and ultimately for this to become an annual process aimed at delivering maximum transparency and accountability.
Realising the Paris Agreement will require a focus on decarbonising the real economy, while also taking a holistic approach to the climate crisis by addressing systemic deforestation risks as well as the key issues of securing a just transition and providing sufficient financing for resilience and adaptation. The PRI's Inevitable Policy Response highlights eight key policy levers governments should focus on and sets out a Required Policy Scenario to reach 1.5°C.
At COP26, the bilateral agreement between the US and China on key climate issues marked a major positive step, and is a sign of greater alignment between the world's two largest emitters. It signals there is potential for further cooperation between the governments of the two countries and for a certain amount of regulatory parity to eventually be realised between the markets.
In addition to the bilateral agreement between the US and China, the UK announced that it will require private firms to publish net-zero plans. If companies are able to accurately deliver insight on these plans, investors will be much better placed to make investment decisions that truly align with ambitious climate targets among their portfolio companies. The PRI is encouraging investors to be mindful of these trends and review their ESG policies in line with measures taken by governments, with particular focus on regulatory or legislative changes as a result of these commitments.
Yet, despite the progress the US, China and the UK made in Glasgow, some key stakeholders were missing. Their absence underscores how crucial international cooperation is on climate action and why everyone needs to get on board. Nations such as Saudi Arabia and Australia continue to drag their feet on a number of issues, and India has set targets for net zero on a timeline to 2070, well beyond the necessary timeframes for action to be taken. Similarly, developing nations from the global south were dramatically underrepresented. We have work to do to convince those who still do not accept the reality of climate change, or the urgency required, but also to give marginalised voices a seat at the table.
One step that should be taken to support developing nations on their path to sustainability is to improve how their infrastructure needs are identified and financed. Governments and investors need to know what infrastructure projects are required to help the transition to net zero, and the mechanisms to fund them need to be simplified.
Recognising that climate change is a material, systemic risk to the global economy and the value of their investments will ensure that investors embrace net zero commitments. Through investment in climate solutions that meet the risk/return requirements for institutional investors, developing countries will be able to get the resources they need.
For the private finance sector and investors, the Glasgow Financial Alliance for Net Zero (GFANZ) represents a major milestone and can serve as a blueprint for future cooperation. Organisations at every stage of the investment process now have access to support designed to help them reach net zero.
The work of GFANZ has resulted in some significant commitments from private investors, including 27 asset owners publishing targets with specific emissions-reduction ranges and joining thermal coal phase-out processes. But it's not 'job done' for the initiative and as financial regulators increasingly start to address the issue of net zero, investors must act swiftly to prepare for greater scrutiny and overcome hurdles to developing and publishing credible and rigorous net zero targets.
COP26 was necessary but insufficient. The global response to climate change from governments, investors and business needs to be stronger. Although some important steps came out of the conference, a particular focus on setting near-term targets and ensuring governments keep themselves accountable to achieving their goals is lacking.
What's more, our planet needs to see more near-term private investor action with science-based targets ahead of 2025 and 2030, matched with strong stewardship and policy engagement to ensure impacts in the real economy.
Ultimately, it is imperative that public and private finance work together to accelerate the climate transition. The only way to tackle the climate crisis is for governments, investors and business to ensure all voices are at the table and march in step to achieve the goals set forth in Glasgow last month.
Fiona Reynolds is CEO of PRI