In their new book, Power and Prediction, on the disruptive economics of artificial intelligence (AI), authors Ajay Agrawal, Joshua Gans and Avi Goldfarb write about the 'between times' between an important new discovery and the time it takes for that discovery to go mainstream. In 1879, Thomas Edison demonstrated the potential of the electric light bulb to change the world, yet 20 years later only 3% of US households had electricity. It would take another 20 years for that number to reach 50% of the population. For electricity the 'between times' were 40 years. This prompted the authors to wonder how long the 'between times' will be for AI.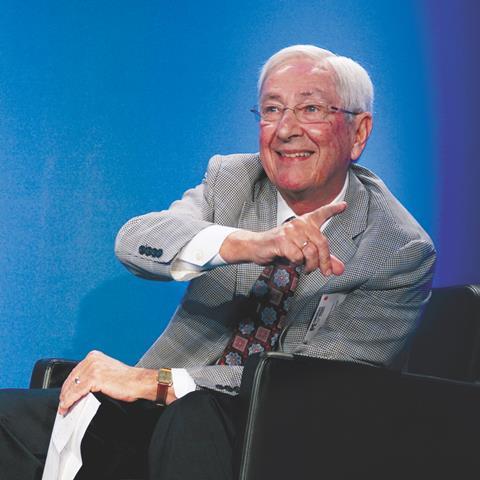 We might ask the same question about the design and implementation of modern retirement income systems. Many attribute its invention to German Chancellor Otto von Bismarck in 1881. Remarkably, it took 54 years before Franklin D Roosevelt followed with the Social Security Act of 1935. It took another 59 years after that before the World Bank published its 1994 paper 'Averting the Old-Age Crisis', which took a systems approach to the design of retirement income generation structures.
This systems perspective allowed us to talk about the merits of three retirement income system components: pillar 1 (universal, pay-go), pillar 2 (employment-based, pre-funded), and pillar 3 (individual, pre-funded).
The quality of these conversations was further enhanced by the launch of the Mercer-Melbourne Global Pension Index in 2009 (now the Mercer CFA Institute GPI). It measures the quality of national retirement income systems for 44 countries by assessing the ability of each system to generate adequate retirement income today, and by gauging their sustainability and quality/integrity of their pension management/administration infrastructure.
Exiting the 'between times'
There have been promising pension reforms in several countries in the past two decades.
• The 2008 UK Pensions Act legislated compulsory auto-enrolment of all workers without a pillar 2 plan into a qualifying retirement savings arrangement. Employees would have an opt-out option. Auto-enrolment was phased in over the course of 2012-18. Today, over 10 million workers and 1.6 million employers are participating in the programme, collectively contributing a minimum of 8% of pay. Importantly, 90% of workers have chosen to stay in the plan.
• The US has seen similar auto-enrolment initiatives. Out of 16 initiatives thus far, the three largest are CalSavers, Illinois Secure Choice, and Oregon Savers, with combined assets of $350m (€332m) from 385,000 members and 37,000 employers. Many more initiatives are in the planning stages.
• Canada has legislated benefit increases in the Canada and Quebec Pension Plans. These plans are a hybrid, falling between pillars 1 and 2. They are pillar 1 in that they are universal, and pillar 2 in the sense that they are workplace-based, with employers and employees splitting the contributions 50-50. Plan funding has evolved from pay-go, to partially pre-funded, to the just-legislated benefit increase to be fully pre-funded. The contribution rate will rise from 9.9% to 11.9% of pay to finance the benefit increase from 25% to eventually 33% of average earnings. There are also initiatives underway to create two-pot plans for private-sector workers without pillar 2 coverage.
• Australia has started to move to the two-pot model. QSuper (now part of the Australian Retirement Trust) launched the lifetime pension alongside its traditional accumulation pot in 2021. Other Australian super funds are scrambling to catch up.
The case of the Netherlands
The Netherlands' arduous pension reform journey offers important lessons for countries contemplating the reform of their own systems.
In 2014 I wrote a paper with the title 'Taking the Dutch Pension System to the Next Level: A View from the Outside'. The paper concluded with detailed descriptions of a "return-seeking investment instrument" in which individual members own units, a "lifetime payment instrument" in which members collectively pool longevity risk, and a "life-cycle transition protocol" that steadily shifts assets from the return-seeking pot to the lifetime income pot between the ages of 47 and 67. By age 67, 80% of a member's return-seeking assets have shifted to the lifetime income pool.
My reform ideas were favourably received, but were not immediately transformed into legislation. Instead, years of debate followed. At the same time, the stringent solvency-focused regulatory regime for pillar 2 pensions that was adopted after the 2008 financial crisis, combined with a decline in liability discount rates, led to a series of missed inflation indexation updates and even pension cuts, with threats of further ones to come. A sense of generational unfairness combined with short-term pension payment volatility continued to weaken Dutch people's confidence in their pension plans.
Finally, a new pension law was drafted in 2020 to end the solvency-focused regulatory regime, and to move the pillar 2 system to an individual retirement savings account basis, while retaining several collective risk-pooling options. The result has been further discussion and debate on the draft, which has led to more mistrust. Why did this happen? Over the course of this long, painful pension reform journey, things were made too complicated.
So what should the Dutch do now?
Keep the required reforms simple and 'good enough' rather than perfect.
Return to the four design principles Klaas Knot, president of central bank DNB, set out in 2014: clear ownership rights, an age-based investment policy, member choice and intergenerational fairness.
Adopt the plan design set out in my 2014 paper, which is 100% consistent with Knot's principles.
Move to the 'new' plan design steadily and surely, rather than hastily. This means closing the 'old' pension plans when the 'new' plans are ready to take new contributions. 'Path-dependency' (and common sense) suggest it would be foolish to shift all of the 'old' to the 'new' on a given moment. Much simpler and fairer to let the 'old' die a slow, controlled death, while the 'new' grows into a good (but not perfect) 21st century replacement.
These steps would vault the Netherlands back on top of the pensions world, where it was not so long ago. The Dutch pension reform struggles offer an important lesson: be clear about what your reform goals are, and implement them in ways that are as simple as can be…. but not simpler.
Keith Ambachtsheer is director emeritus of the International Centre for Pension Management at the Rotman School of Management, University of Toronto, and president of KPA Advisory Service