A welter of recent private market deals and artists' catalogue sales have moved music income strategies into the mainstream
Key Points
Music IP can offer long-duration annuity like cashflow streams.
Private equity houses are joining forces with music companies to buy the IP
Income streams derive from performance (live, streaming and broadcast); synchronisation (usage rights in TV, film or games); and mechanical (CD sales and downloads)
Some cashstrapped artists sold their catalogues to recoup COVID-related lost income
Royalties can decline rapidly following the release of a song but 'icons and legends' like Bob Dylan or Neil Young can provide more stable income
Music spend is becoming less discretionary as consumers embrace subscription streaming services
It is no surprise that music, most notably intellectual property, is striking a chord with investors as an alternative asset class. In a world of low interest rates, investments that provide diversification and stronger risk-adjusted returns are going to be a hit. However, as competition intensifies, valuations are likely to rise while performance dips. This is why investors need to be selective.
"Music provides meaningful risk-adjusted returns and produces predictable, growing, annuity-level cashflow streams in the form of royalties that are paid quarterly," says David Conrod, co-founder and chief executive of FocusPoint, a New York-based capital-raising firm in private markets. "We have found that music rights also have a low correlation with the returns of most traditional and alternative asset classes."
The other attraction, according to Conrod, is the duration of the asset, which ensures sustainable and consistent revenue over the long term. This is because assets typically last 70 years from the death of the last living member of a songwriting team. He adds that the underlying property rights of a song and the master recording rights are the intellectual property of a sound recording where a copyright has been created once a song has been recorded or written into sheet music.
Many music catalogues are in private portfolios or owned by the publishing arms of big record labels such as Universal Music Group, Sony Music, BMG and Warner Music. The latest data from MIDiA Research shows that they comprise about 68.9% of the industry, based on Spotify streams in 2020. However, there are listed funds like Round Hill Music and Hipgnosis, both of which have been aggressively buying song rights.
There are three main types of royalties that generate income. Performance covers music performed publicly through broadcast on tv or radio, streamed or in live performances. Synchronisation is where royalties are generated when music is used in films, TV shows, adverts and video games. Last but not least is mechanical – generated through the sale of music in physical formats such as CDs, DVDs or in downloads, but not through streaming.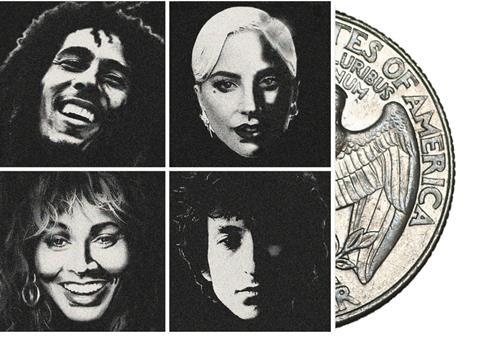 "Now is the right time to invest in music rights from the IP – master recordings also known as songwriter rights or publishing rights which are tied to lyrics, melodies and chord progression," says Conrod. "Blackstone, Carlyle, BlackRock and KKR are some of the larger private equity firms that are all in this business as well. The boom in streaming, especially on the master side, and the comeback of 'live' as well as a never-ending supply of media to place music into is part of what drives the business forward."
This autumn has been particularly busy, with October alone witnessing three major deals. Among the most notable was Blackstone and Hipgnosis Song Management joining forces to create a new fund – Hipgnosis Songs Capital – with a $1bn (€860m) treasure chest. Blackstone will also take an ownership stake in the advisory firm with plans to help it build a more sophisticated platform for underwriting, pricing and managing music investments.
Hipgnosis was founded by music veteran Merck Mercuriadis, who formerly managed singers such as Beyoncé and Elton John and bands including Guns N' Roses and Iron Maiden. The company went public in 2018 on the London Stock Exchange and as of June owned the rights to more than 64,000 songs, including nearly 14,000 top 10 hits.
It started the year with major deals for copyrights from Jimmy Iovine, Lindsey Buckingham and Neil Young whose sale alone drew a price of between $40m and $50m (€35m-43m) for a 50% stake, according to reports.
Meanwhile, Apollo announced plans to launch a new investment company, HarbourView, with $1bn to spend on music rights. KKR has teamed up with music company BMG to establish a new fund while also investing directly in songwriters to tap into future income streams. It is in talks to acquire a $1bn song catalogue spanning hits from Lorde, the Weeknd and Major Lazer, according to a media report in Billboard magazine.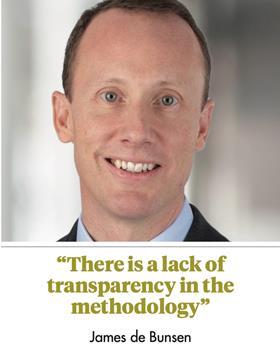 The deal was not structured as a direct investment by KKR in BMG or a joint venture. Instead, the two companies will jointly purchase music assets and share the proceeds in the future.
In June, Oaktree Capital invested up to $375m in privately held Primary Wave Music, an independent company founded by Larry Mestel 15 years ago, which manages songs from Bob Marley, Ray Charles, Johnny Cash, Whitney Houston and others. A portion of the money will go towards a minority stake, which was not disclosed.
Price tags are of course related to the artist but also the type of royalties. Although investors can own both, estimates show that selling the master recordings can garner 10 to 14 times the annual royalty stream, but publishing can be closer to 18 to 22 times.
No money for nothing
Not surprisingly, music came into its own during COVID-19 and the ensuing lockdowns. With little to do, many people tuned in for comfort and distraction. Conrod notes that the dearth of live music during the pandemic created a tipping point for songwriters to sell some or all of their back catalogues to generate cash. "For experienced investors in music publishing, there is no shortage of pipeline," he adds. "We are seeing opportunities in most genres, including rock, rap, hip hop, country, jazz, blues, Motown and heavy metal, with many catalogues coming to market.
Brian Laibow, co-head of North America and managing director of opportunities funds at Oaktree, echoes these sentiments. "During the pandemic we saw two trends – artists who were forced to stop touring and sold their catalogues due to capital constraints, and iconic legends who are getting older and sold their music to grow their brand and listener base in this digital landscape. I think the trend around icons and legends is the most attractive as an investment opportunity because we are at an inflexion point in terms of the ability to grow their revenue streams."
The theory is that the younger artists do not have the same staying power as their older counterparts. Typically, royalty payments are high soon after a song is released and then quickly decline as much as 70% to 90% below peak, according to some industry estimates.
However older song catalogues seem to have a longer and more stable shelf life. Data from brokerage Jefferies shows that streams of songs released in the 2000s are increasing at half the rate of songs from the 1960s.
Streaming of course has been the game changer, opening a new audience for iconic legends who in the past relied on concert tickets and CD or vinyl sales. Analysts note that even before the pandemic, music was no longer seen as a discretionary spend and more like a utility. Streaming is now the largest component of recorded music revenues.
Industry trade group the Recording Industry Association of America showed that in the first half, recorded music revenues in the US, one of the biggest markets, grew 27% to $7.1bn. Paid subscriptions continued to be the strongest contributor to growth, comprising nearly two-thirds of total revenue, averaging more than 80 million paid subscriptions for the first time.
If you can't stand the heat
Although music royalties may be gaining momentum as an income play, there are as with any alternative investment, risks. For now, many fund managers are sitting on the sidelines concerned prices are becoming too frothy. "The recent tie-up between Blackstone and Hipgnosis gives credence to music royalties as an asset class," says James de Bunsen, a multi-asset portfolio manager at Janus Henderson Investors. "However, if there is a feeding frenzy and greater competition, then that will bid up prices and impact returns."
He says: "The analogy I would use is the reinsurance industry when a flood of money flowed into catastrophe bonds after Hurricane Katrina in 2005 when premiums were very high."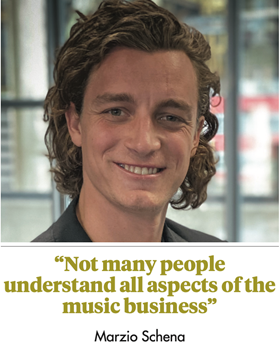 De Bunsen is also concerned over the way valuations are computed. "There is a lack of transparency over the methodology – arguably too much subjectivity in what is a niche asset class with not much disclosure. Also, there is a danger that if a song is played to death, it could decay in three to five years' time."
Rob Morgan, chief analyst at wealth manager Charles Stanley, also notes that assessing a music catalogue is difficult as each artist is different and questions whether a discount rate of 9% is too high to pay for assets where long-term cashflows are difficult to predict.
He also warns that music royalties may be more correlated to the economic and financial cycle than investors think. This is because listed companies and investment trusts are subject to the same vagaries and conditions that can impact stock markets.
However, if investors are going to take the plunge, he advises focusing on managers who "not only know what to buy but also can actively maximise the cashflows, whether it be from getting the music played more on the radio or having it synced on other outlets such as Peloton or Tik Tok. The list is endless."
Conrod, agrees that syncing or placing songs in films, television shows and commercials can add value. This includes expanding into new markets, pro-active licensing, renegotiated agreements and other monetised uses. He also believes that the entertainment streaming economy seems to be quite insulated from problems in the wider economy, especially during lockdown.
In fact, in January Mick Fleetwood of Fleetwood Mac sold song rights to BMG in a lucrative deal after his song Dreams gained a new lease of life from resurfacing as a hit on Tik Tok.
Lessons have also been learnt from Peloton Interactive, the US listed exercise equipment company. The firm recently spent $49.3m in settlement and litigation due to a massive copyright infringement suit filed by The National Music Publishers' Association, which was originally looking for $300m.
Given the specific nature of the industry, Laibow believes it is important to invest in managers who understand the dynamics of the music business and will know what will be popular today and tomorrow. "You also want to invest with a partner that has skin in the game," he adds.
Hipgnosis: buying spree
There is a reason that Blackstone struck its deal with Hipgnosis Song Management this autumn. Long before the pandemic hit, Hipgnosis, which went public in London in 2018, went on a shopping spree buying catalogues from musicians who were selling their catalogues for cash or posterity.
Over the year to end-March 2021 alone, Hipgnosis paid $1.06bn to acquire 84 catalogues, including songs by high-profile names such as Neil Young, Lindsey Buckingham of Fleetwood Mac, Shakira, Steve Winwood, Barry Manilow and Chrissie Hynde of The Pretenders. Those acquisitions have since brought Hipgnosis's net asset value – the value of the catalogue minus debt – to over $2.2bn.
Hipgnosis, though, is selective and targets what it calls "culturally important songs" of successful songwriters, recording artists and producers. Of the 64,555 songs in its entire 138 catalogues, 3,738 have held a number-one chart position.
However, according to Billboard, only 2.5% of the songs are three years old or younger while 60.2% are over 10 years old. In fact, many of the notable purchases were with music released from roughly 1970 to 1985, putting these valuable titles in the 35-50-year-old range.
Marzio Schena. CEO of ANote Music, a European marketplace for investing in music royalties, agrees, adding that few people understand all aspects of the music business and it is important to have someone with experience and a track record working alongside the financial experts.
Looking ahead, the future looks bright for streaming and the potential revenues it will generate. Recent forecasts from Goldman Sachs are that this number of global streaming subscribers will surpass 500 million this year, up from 443 million in 2020, as calculated by the International Federation of the Phonographic Industry. Goldman Sachs also predicts that paid music streaming in gross revenue terms will generate $21.1bn this year compared with $18.1bn generated by paid streaming platforms in 2020.
Schena expects new players like Amazon Music and ByteDance to enter the streaming world and also that an increase in the number of streaming devices, such as smart speakers, smartphones and tablets, will facilitate the ease of listening even further.