The Swedish buffer funds are taking stock as the long-standing secretary general of the Council on Ethics steps down
Key points
Sweden's four main buffer funds collectively manage about €180bn
Their Council on Ethics was set up in 2007
AP1-4 invest in around 3,500 funds globally
In 2020 they engaged with over 263 companies
Secretary general John Howchin has announced he will step down at the end of the year, triggering a review of the Council
The saying 'there is nothing permanent except change' has been accredited to Greek philosopher Heraclitus. John Howchin, outgoing secretary-general of the Council on Ethics of the Swedish national pension funds, is much of the same opinion.
In the past 30 years environmental, social and governance (ESG) investing has gone from niche to mainstream and one of the tools many investors use is engagement.
This has been the preferred way for the Swedish national buffer funds, the AP-funds, which have jointly operated the Council since 2007. In true Swedish tradition, where dialogue and consensus are highly valued, the four funds seek collaboration with the aim of influencing global portfolio companies through engagement to improve corporate governance in general.
The four AP funds, with assets of SEK1.8trn (€179bn), recently revealed their intention to undertake a review of the Council when secretary-general John Howchin announced his decision to step down at the end of the year after 12 years at the helm.
Engaging with companies globally has been challenging and rewarding for Howchin. But the rise of passive investment has created challenges and continues to be troublesome from an ownership perspective.
"Institutional investors had a different type of closeness to the companies they owned, which made corporate governance a natural extension of owning stocks. During the past 20 years passive investing has become the norm, which means that investors are universal owners, with some exceptions. This means that owners are further removed from the companies. I had hoped we'd get closer to the companies," Howchin says.
Howchin presents a case for what he describes as "radical ownership".
"This is not only because of the climate transition but in general. This is the true challenge. When PRI started there were 30-40 funds joining and now there are over 4,000 members. For these 4,000, of which some are active managers and stock pickers, it is vital to have a united front and strength in numbers for the transition, whether energy, climate or sustainability in general, because of the demands the transition places on the industry."
Passive investments have produced good returns at a low cost, Howchin points out. "Large public funds such as the AP funds are under enormous pressure to push costs as low as they can, which passive managers are able to accommodate. But if we are going to go ahead with the transition we may have to take on more risk and move towards active management. This means we have to take the discussion to costs and benchmark-driven investments."
The concept and mandate of the Council – long-term active engagement with companies – is something Howchin is proud of and is one of the reasons he stayed for 12 years.
"We need to remain present with boots on the ground and handle even the toughest and most difficult issues, such as corruption, child and slave labour, environmental catastrophes, or mining accidents. For me this is at the core of being a responsible owner. This is our greatest achievement in my opinion because we have not been scared of showing what reality looks like and the challenges we face. If we are going to solve all these problems we need to be prepared to get down to the ground and get our hands dirty. It can never be a top-down only solution. At the moment there are a lot of these top-down initiatives but few are on the ground doing the practical work."
Howchin is clearly passionate about the work he is doing and is often personally affected by issues such as child and slave labour or disasters such as the Brumahdinho mining dam collapse in Brazil in 2019, in which 270 people died.
"This is when you realise the systematic shortcomings in the world and how stretched all systems are, whether company oversight and monitoring or what we see today with the supply chain issues we have after COVID-19. This shows how much resistance there is to change and how little sustainability is built into global systems. This gives you an idea how much work there is still to be done to change these global systems to more resilient ones for the future."
Howchin believes the solution is uniform global standards, which the Council has worked on for mining dams when it comes to all aspects of operations such as reporting, independent third-party verifications and so on.
• The four AP funds are invested globally in about 3,500 companies and in 2020 the Council on Ethics took part in dialogues with over 363 listed companies, involved in 432 incidents, with some companies involved in more than one incident. This compares with dialogues with 14 companies, and one excluded in 2007 when the Council was first launched.
• In 2020 almost half of the incidents took place in Asia, with human rights the area with the most norm-violating incidents and the industrial and materials sectors were most affected.
• The Council has so far worked both reactively and proactively in its engagement efforts globally, and the primary goal has been to drive change by retaining its investment and work with companies to achieve change.
• It wants to see the end of violations of international conventions and argues that dialogue is the best and most effective and responsible way to exert influence. While exclusions happen – 18 companies so far – they reduce the funds' ability to engage.
• In 2018, the Council decided to focus on four areas – environment, climate, human rights and business ethics.
• Last year there was a heavy emphasis on privacy issues at tech companies as well as the impact of the climate transition. The project on human rights in tech companies was a response to shortcomings in how platforms can be used from an integrity perspective. The Council and the Danish Institute for Human Rights (DIHR) jointly produced a statement of expectations.
• This provides guidance that investors can use to influence the likes of Facebook, Google and Twitter to develop policies and to work with human rights, specifically privacy issues. The Council sees this as a major success as Facebook has since developed new policies and guidelines in line with the expectations of the Council and DIHR.
Achieving a level playing field is key when it comes to rules and regulations. These may be seen as blunt tools but they are still better than the lowest common denominator – which is where we would otherwise end up, Howchin explains.
"If there is something I wish to continue working on after the Council it will be these types of global processes, which are the only way we can get a structure in place for all the changes that are coming. We need to simplify and make things more efficient to be able to live up to all the expectations we have created. It is key if we are going to be able to deliver the transition and the many targets that have been set."
One area where Howchin had hoped for greater impact is child and slave labour. "It is simply taking too long to find tangible solutions, but we are at least approaching a world with much more transparency thanks to technology and innovation. Soon you will be able to see who made what and put together your trainers or electronic gadgets, and even send them a note of thanks or perhaps even pay them a tip. I had my Greta Thunberg moment 30 years ago when I came back from a trip to China, which gave me a very negative and dark sense of the direction of humanity and our planet. But you have to find a constructive way of dealing with these complex issues."
Lao Tzu, the Chinese philosopher, said that if you do not change direction you might end up where you are heading. Despite this fear, Howchin now believes the 2020s are a decade of transition with great potential. "If people are going to have continued energy for optimism, today's youth have to see and trust that our generation now actually mean what we pledge so that they are not just empty words. If we get this transformation process going in the coming decade, and it is tangible for the general public, then I believe there will be a brighter future. The potential is there."
Small tweaks lead to significant changes
It will be up to the AP funds to realise this potential. Kristin Magnusson Bernard, CEO of AP1, says there is no strict deadline for the review of the Council as the funds want a thorough process. "This is the first time in the history of the Council that we are reviewing the work and want to look at all aspects of the way we work," she says.
A report this summer by Riksrevisionen, the Swedish National Audit Office, showed that the sustainability work undertaken by the funds adheres to its mandate. It also confirmed that the funds have well-established processes and integrate sustainability in their investment and governance strategies.
The report did not compare the funds with international peers, but a review in 2019 by McKinsey, on behalf of the Ministry of Finance, showed that the four funds remain in the forefront of sustainability issues globally. Their work on engagement but also their integration of sustainability in asset management operations compares well against international peers.
It is clear the funds are no strangers to scrutiny – whether by the press or the government looking at their contribution to the national pension system, or whether their structure and mandate needs to change. This time, though, the funds themselves will be undertaking the review, which will be conducted by a small internal task force reporting directly to the four CEOs.
Magnusson Bernard further notes that the reasons for creating the Council remain as strong as always and there is no great urgency in changing a well-functioning operation. She says changes will most likely take the form of tweaks to current operations rather than anything dramatic.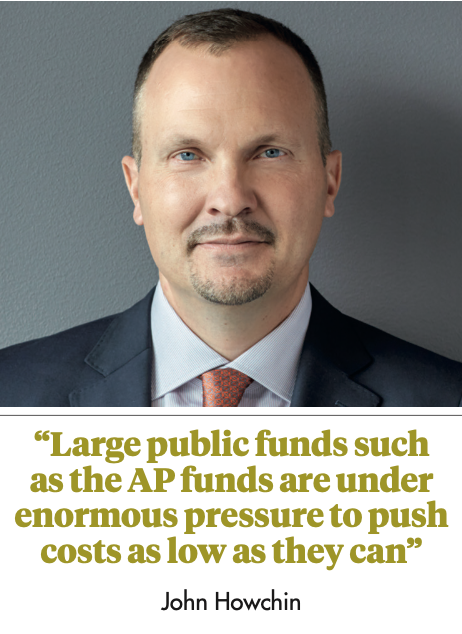 "However, we are sure there is always the potential for improvements in most areas," she adds. Many small tweaks could lead to the perception that great changes are underway and in some areas they might add up to a bigger change."
Peter Lundkvist, the current chair of the Council and senior strategist and head of corporate governance at AP3, agrees that the review is not an indication that the funds are unhappy with the work that has been done since 2007. "On the contrary, we are very proud that the Council on Ethics, through dialogue and strong engagement, has successfully worked on influencing companies," he says.
One change that is almost certain is that documentation of structures and processes will be tightened, which will have more of an internal impact.
A further desired outcome is to learn about strengthening the work of the Council now that sustainability is a much larger part of how all the funds operate. "We need to find the right balance between cooperation while remaining for separate funds," Magnusson Bernard says. All suggestions will be looked at and nothing has been decided.
The intention is to approach the work with an open mind: peers and other interested parties are welcome to contact the funds with suggestions. This could include everything from how the Council is organised to how the engagement dialogues are conducted. There are suggestions for organisational changes of the Council, which currently is not a separate entity.
"There are also current legal proposals to change the mandate of AP6 and AP7, which might have a bearing on the activities of AP1-4 but since we do not have a time line for these proposals it is difficult to say what the impact could be," AP1's CEO adds.
Much has changed in the area of sustainability since 2007, Lundkvist notes. For instance, sustainable value creation has been integrated into asset management strategies and targets over time. As a result the funds consider it prudent to also review the Council's mission, which will include developing strategies, processes and work procedures.
Who's who on the Council on Ethics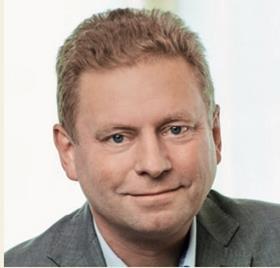 • AP1 – Ossian Ekdahl:
Chief active ownership officer, is an AP fund veteran who joined AP in March 1999 from the Sweden's central bank, Sveriges Riksbank. He also serves as a nomination committee member for Vasakronan and SAAB and is a member of the board of directors of the Swedish Securities Council.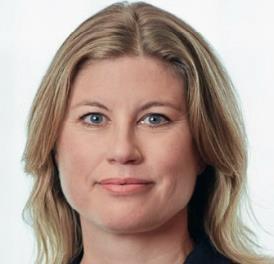 • AP1 – Magdalena Håkansson:
Head of sustainable value creation, joined AP1 in May 2019, after moving from MSCI where she advised and supported institutional investors in the Nordic region on ESG integration and responsible investments. Prior to that she worked for Global Engagement Services (GES) and for SEB and Goldman Sachs.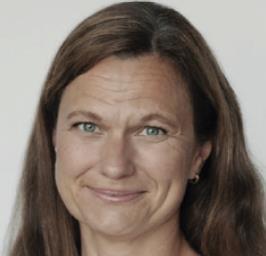 • AP2 – Åsa Mossberg:
Senior sustainability analyst, joined AP2 in September 2018, having joined from Alder Fund, a Nordic sustainability investor. Prior to that she was a partner for nine years at Beadifference, a sustainability advisory firm. She is also on several boards.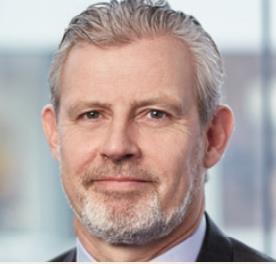 • AP3 – Peter Lundkvist (chair):
Senior strategist and head of corporate governance at AP3 and chair of the Council on Ethics (2021). Lundkvist joined AP3 in 2006, having worked as an economist at the Sveriges Riksbank, the National Debt Office, Ministry of Finance and Skandia Liv.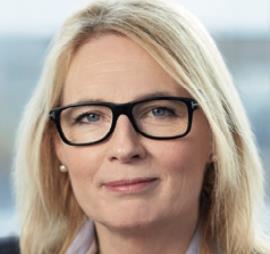 • AP3 – Lil Larås Lindgren:
Head of communications, joined AP3 in February 2014 having worked as a mentor and educator for the communications industry while also working as communications director and consultant for Attendo and in communications roles for Ericsson and Tetra Pak among others.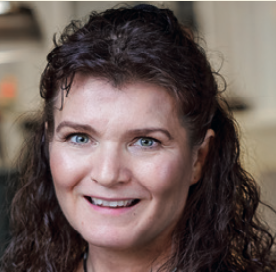 • AP4 – Pia Axelsson:
Corporate governance and information manager, is also an AP fund veteran, having joined AP4 as a portfolio manager global equities in 1999. She then went on to external mandates and private equities in 2007 before taking up her current role in 2009.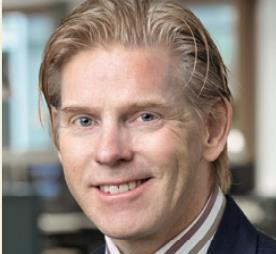 • AP4 – Jan Petersson:
Senior portfolio manager, is the rookie of the group having joined AP4 in October 2020. Before that, he worked at Tellus Fonder as CEO and Partner for over 14 years. Prior to that he held several sales and portfolio management roles.