In the first of two articles, Pascal Blanqué and Amin Rajan ask whether the current volatility in asset prices is a buying opportunity or the halfway stage in a prolonged bear market?
KEY POINTS
Central banks have had to put their credibility on the line
Investors face an era of low returns and high volatility
Liquidity and resilience will become key to asset allocation
Resilience is factoring the future into the present
COVID-19 has been a 'once in a hundred years' event. Superlatives that do it justice are hard to find.
After the precipitous economic destruction, it is hard to know whether the global economy will return to its pre-crisis path or suffer permanent scars. Normal business cycle dynamics are sidelined. This much is clear from the 2020 Amundi–CREATE survey – 'Creating resilient pension portfolios post COVID-19' – which was conducted between August and October 2020.
Governments and central banks in the developed world have duly embarked on a 'whatever it takes' wartime-type response to save lives and protect livelihoods, sparking a policy revolution in real time and reacting as specific needs have arisen. It marks the passing of the old order.
The uncertainty of uncertainty
Even before COVID-19, the global economy was trapped in a vicious cycle of low growth, low inflation, low interest rates and rising inequalities that together unleashed a wave of populism. Escalating geopolitical risks, trade wars, political polarisation, unchecked public sector deficits and an overlevered credit sector left the global economy too fragile to withstand another shock. This dynamic has now been accelerated by mounting bankruptcies. A massive 'policy bazooka' was inevitable.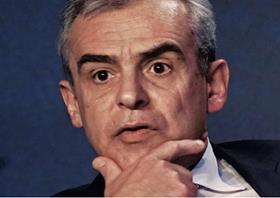 Led by the US Federal Reserve, central banks have so far committed $17trn (€14trn) to avert the potential large-scale economic devastation wreaked by the pandemic. Such was the unprecedented scale and speed of the response that it marked a revolution in macroeconomic policy. It up-ends all tenets of financial discipline. Central banks had to do it to avert a 1930s-style Depression. With the onset of the yet another wave of infections, the European Central Bank (ECB) is rumoured to be announcing further action at its December meeting.
What the end game will be is anyone's guess. Against that background, survey respondents identified the economic shifts that are likely to occur in the prevailing monetary order that could affect their asset allocation (figure 1).
One where most see a big shift is from freer markets to public intervention (56%). For the rest of the shifts in that figure, 'maybe' or 'very likely' are the dominant responses.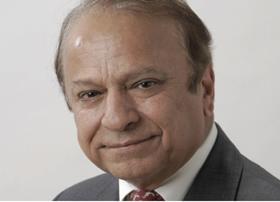 At the same time, governmental support for businesses comes with strings attached. These vastly expand the scope of public intervention in both financial markets and corporate behaviour in areas such as dividends, share buybacks and business governance. On past form, mission creep seems inevitable; as does a regime shift in monetary policy.
History shows that the implied inflection points are hard to discern at the time. Markets always struggle to price in their inherent risks and rewards until well after they materialise.
From deflation to inflation
Amid this uncertainty, our survey envisages a double doom loop buffeting the markets for the foreseeable future: a credit crisis, as financial systems struggle to cope with corporate bankruptcies; and an economic crisis, as businesses are starved of credit. Months of social distancing could damage capital formation, employment and productivity growth. The risk of permanent scars to the global economy's productive capacity remains big and unquantifiable, especially with the recent emergence of the second and third waves of the pandemic.
Hence, most respondents expect either a w-shaped recovery or an accordion-shaped one: both highly volatile. However, an effective vaccine could be a circuit breaker if it helps to limit the damage.
The longer the delay, however, the higher the risk that central banks might have started a surge of uncontrolled fiscal expansion in line with modern monetary theory (also called the 'magic money tree'). It is no longer an outlandish possibility. The shaking of the tree has only just begun and is likely to intensify till an effective vaccine arrives.
This could potentially de-anchor inflation expectations around central banks' target level and revive 1970s-style stagflation: a lethal cocktail of economic stagnation and rising inflation. Policy fatigue and policy errors will remain serious risks.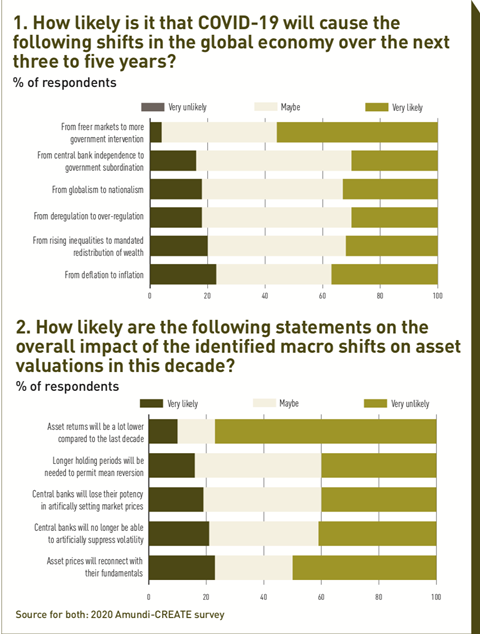 The rise of fundamentals
Since March 2020, it has been hard to justify the rich pricing and buoyant stock markets in the face of the deep economic contraction seen in the developed world. Various reasons have been advanced; two key ones stand out.
First, key market indices are being mainly driven by the handful of technology firms that are benefiting from lockdown. Most of the rest are nursing losses. Second, the Fed's aggressive action to avert a credit market crash has created the mother of all liquidity-induced rallies – disconnected from the reality of empty or half-empty offices, hotels, factories, airports and train stations.
Under the rounds of quantitative easing in the last decade, central banks presided over the longest bull market in history by artificially setting a floor under asset prices and suppressing volatility. In an environment of anaemic economic growth, their actions served only to bring forward future returns.
Thus, 77% of respondents say asset returns will not be quite so mouth-watering in this decade (figure 2).
It is therefore prudent to plan for alternative scenarios. Half of them say market prices will reconnect with their fundamentals (figure 2); 40% accept that their asset holding periods will need to be longer to allow the resulting mean reversion to work.
About 40% say that central banks will lose their potency in influencing asset prices and their volatility. This will either result from policy mis-steps or loss of independence or both, as their balance sheets distort financial activity, cause asset bubbles and encourage inefficient firms to borrow. After all, on past form, central banks cannot turn bad debt into good debt, or promote innovation.
A sharp focus on resilience
The current crisis has inflicted a toxic double whammy on pension finances via falling asset values from plunging markets and ballooning liabilities from falling interest rates. The latter have also hit the cash flows essential to fund payouts to retirees.
Plan sponsors are being asked to make big cash injections to bridge yawning funding gaps at a time when their own finances are taking big hits. Three quarters of UK defined benefit (DB) sponsors have recently issued profit warnings. They are seeking to reduce pension benefits and improve portfolio returns.
Asset allocation has come under the spotlight. In it, assessing the economic impact of COVID-19 has been akin to looking through a kaleidoscope: different images have appeared with every twist of the dial. Each narrative has seemed plausible or even counter-intuitive.
Thus, pension investors are left with three options. One is to ignore the likely shifts highlighted in figure 1. This in the belief that it is hard to know in advance whether they will actually materialise. Besides, markets have in-built automatic checks, balances and stabilisers. The second option is to adopt a cautious approach based on adaptive learning, as actual outcomes unfold over time. The third one is to adopt strong views about the likely future and make big calls in the hope that they work.
These options are reflected in our survey. When asked whether COVID-19 will mark a turning point in how they invest, 33% said 'very unlikely', 37% replied 'maybe' and 30% said 'very likely' (figure 3).
The last two groups had one common goal: to build resilient portfolios that cover strategies with strong intrinsic worth that can withstand high volatility and deliver good risk-adjusted returns, while pursuing accelerating structural themes centred on the key growth points in the post-pandemic world (figure 4).
Resilience means investing on the right side of change. It could be custom built, as is in private markets. Or, it could be pursued via specific themes like ESG, healthcare and technology. Or, it could be a strategy's inherent feature, as with cash flow compounders that act as shock absorbers in turbulent markets. Or it could have policy backstops, like debt being bought by the Fed.
In addition, portfolio robustness is targeted by a strong reliance on two tools to prevent a permanent loss of capital: scenario planning and liquidity management (figure 4). The COVID-19 crisis has shown how negative fat-tailed events can play havoc with portfolios.
The old probabilistic approach based on past pricing behaviour is not enough. Back-to-basics characterises the new forward-looking approach in which investors feel the need to be prepared for the worst. After all, in the dark, all the swans could be black.
Equities: the engine of returns
In the low return environment, pension investors' asset choices will target capital growth, income generation, inflation protection and capital conservation.
Taking them in turn, equities will be at the vanguard of the drive to plug funding deficits. Also, on relative valuations, equities are likely to far outperform bonds. With their focus on delivering resilient portfolios, the net result will be the bondification of certain equities: those with low debt and steady dividends backed by strong free cashflows, pricing power and brands.
For income generation, infrastructure and investment grade bonds are set to be favoured. Infrastructure will benefit from large-scale fiscal stimulus with a focus on renewable energy and its improving cost dynamics. In turn, investment grade bonds will benefit from being high on capital structure and enjoying central banks' protective umbrella in key economies.
In contrast, opportunities in private debt are likely to arise mostly from distressed situations caused by the weak covenants that came with its sky-rocketing growth in the last decade.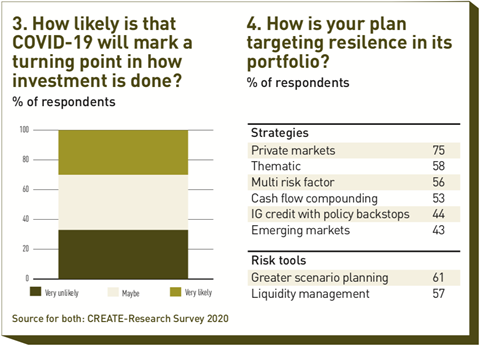 For inflation protection, the main reliance will be on equities, infrastructure and real estate covering high-performing segments prized as key sources of resilience: logistics, datacentres and social real estate.
Finally, for capital conservation, sovereign bonds will be favoured by a minority of our respondents with good funding ratios that permit a high degree of portfolio de-risking. For the rest, these old safe havens will serve to inflict financial repression.
Conclusion
Three issues have come to the fore for pension investors in the wake of COVID-19: what if policymakers' 'whatever it takes' approach does not avert a deep recession? But even if it does, will governments get so comfortable running ever-larger deficits backstopped by central banks that they become reluctant to forego that privilege? As a result, will inflation and financial repression become key policy weapons?
Hence, resilience is the new watchword. It means selectively investing in companies that can perform well in difficult conditions and emerge stronger on the other side.
Pascal Blanque is group chief investment officer at Amundi Asset Management and Amin Rajan is CEO of CREATE-Research. Both are members of the 300 Club