A less turbulent capital market environment will likely have a positive impact this year on assets set aside by German companies listed on the DAX to pay occupational pensions obligations.
"From today's perspective, capital markets have stabilised again compared to 2022, so that DAX companies can again expect returns," said Christoph Tellmann, senior consultant at Aon Wealth Solutions in Germany.
Last year, assets set aside to pay pension obligations at Germany's largest firms fell to approximately €248bn at the end of the financial year, from €302bn recorded at the beginning of 2022, according to the latest study on the pension plans of DAX companies published by Aon this week.
DAX pension investors returned -18% in 2022, allocating pension assets mostly in bonds, followed by investment in equities, private equity and investment funds, and other investments such as insurance, and to a significantly lesser extent in real estate and liquid assets.
Rising discount rates, on average increasing from 1.18% in 2021 to 3.82% in 2022, led pension obligations on the balance sheets of DAX companies to fall by approximately 25% year-on-year, from € 418bn to €314bn.
Discount rates for pension obligation at large firms in Germany ranged from 3.16% at Siemens Energy to 4.30% at HeidelbergMaterials in 2022, compared with a 0.86%-1.70% range recorded the previous year, according to the study.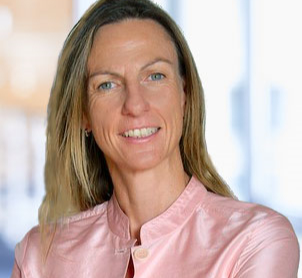 "The development of pension obligations depends to a great degree on valuation assumptions, and here strongly on the discount rate. This is, at least currently, at the same level as at the beginning of the year, [keeping the level of] pension obligations relatively constant," said Angelika Brandl, partner at Aon.
The funding of pension obligations through specially reserved assets increased from 72% in 2021 to 79% last year.
Overall, the reduction in terms of pension obligations at DAX companies caused by rising interest rates was higher than falling assets set aside to pay pension obligations, meaning that funding ratios improved at almost all DAX companies' pension funds.
Funding ratios reached a new high of 79% last year, compared with 72% the previous year, the study added.
Interest and service costs, together with contributions, are about the same as pension payments, approximately €15bn each, meaning that only changing valuation assumptions lead to larger jumps in pension obligations.
"However, if these remain relatively constant at the end of the year compared to the 2022 annual financial statements, this could also apply to pension obligations," Brandl said.
In this scenario, assets set aside to pay occupational pensions, and thus funding ratios, would continue to increase, as DAX companies increase their assets with further contributions, in 2022 to approximately €7bn, she added.
The latest digital edition of IPE's magazine is now available

Luigi is IPE's Berlin-based DACH correspondent. His coverage includes regulation and the latest pensions and investments trends, and, being a native Italian, he also covers Italy's pensions market. He has reported from Italy and Germany on international politics and business for European and US publications including USA Today, Bloomberg BNA and for the investigative magazine L'Espresso. He was previously Germany correspondent for Mergermarket covering M&A.
View full Profile