Nicole Beuken, the departing director of the Dutch civil service scheme ABP, has scolded trade unions and employers as well as politicians for their inability to come up with a new and more simple system.
In her departing speech, she argued that "social partners' and politicians' own position of power takes centre stage rather than the interests of pension funds' participants".
"The social partners decide on the contribution level, politics set the fiscal framework and the pension funds make sure that the paid in premiums are being invested effectively efficiently and sustainably," she explained.
Beuken advocated the quick introduction of a simple pensions system focused on mutual solidarity among pension funds' participants.
"We must simplify the arrangements in order to regain participants' trust in the system. And solidarity must be key, as this is the only way to achieve a decent pension for lower and middle income earners," she said.
The departing director emphasised the importance of showing participants how their money is being deployed.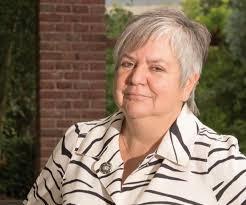 Beuken has focused on the "personal pension pot" – introduced by ABP in 2017 – which shows how much contribution an individual participant has paid in, how much returns it has generated and the future benefits it is likely to generate.
She noted, however, that she didn't advocate individual pensions accrual.
"Redistribution, to prevent bad luck and good luck generations among participants, is a pension fund's core task," she said.
"Otherwise, we would be no more than an ordinary financial institution."
Beuken left the €459bn pension fund last week. She joined ABP as a sociologist in 1986 and went on to become its director in 2008.