Deliveroo must enrol its employees in the Netherlands into the transport sector scheme Vervoer, a court in Amsterdam has ruled.
Vervoer, which runs €28bn on behalf of transport sector workers, had asked the court for a statement confirming that Deliveroo had been within the scheme's coverage since its foundation in 2015, and as such was obliged to pay employer contributions.
This way, the pension fund was attempting to prevent employees from claiming pension rights years later under a Dutch rule that allows some people to claim benefits even without contributions.
Deliveroo has stated it will appeal. During this time, the company does not have to pay overdue contributions.
Deliveroo argued that the "mandatory participation rule" did not apply and that there is no obligation to pay. It sees itself as a technology company that offers a platform – via a mobile phone app – for takeaway orders.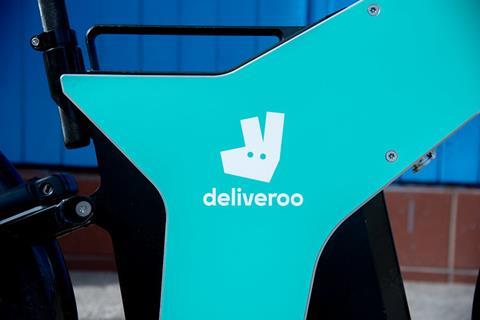 However, the subdistrict court in Amsterdam ruled that the core activity of Deliveroo was to deliver meals from restaurants. The company also profiled itself as such, the court said, while previous contracts with restaurants also mentioned "sales and delivery services".
The court made short shrift of Deliveroo's own profiling as a technology company. Customers placing their order in a digital environment was only a means to have the meals delivered, it ruled. In most cases Deliveroo takes care of the meal delivery itself.
The judge also took into account the number of deliverers Deliveroo worked with for a long time, in relation to its office staff. In 2017, for example, the company had 1,117 deliverers under contract and 100 people in its main office.
According to the court, the office staff should also be enrolled in Vervoer as their main duty was to support the delivery of meals.
Deliveroo disagreed with the court's decision that former employees should be covered by the pension scheme.
Until Monday it had not been made public that the transport fund had taken legal action against Deliveroo. In February the pension fund told Dutch pension industry publication Pensioen Pro that it would not be making a statement on matters that concerned individual employers.
However, according to Monday's ruling, the pension fund reported to Deliveroo in 2017 that it was obliged to pay contributions. The meal delivery company objected but Vervoer still sent a bill for €632,372 for the period up to and including 1 July 2018, based on the employee data provided. Deliveroo only paid €400 of this.
Deliveroo's drivers were employed directly until 2017, after which their contracts were converted to so-called partner agreements. From then, they were classified as self-employed. Since 1 July 2018 no delivery staff have been working at Deliveroo under full-time employment contracts.
In his ruling on Monday, the judge stated that the mandatory participation rule of pension fund Transport would not exclude self-employed people, though the fund requested not to rule on the status of those contracts.
However, earlier this year, another judge did just that: in a lawsuit between trade union FNV and Deliveroo, the court ruled that the meal delivery service should still treat its delivery staff as employees and not as self-employed persons. Deliveroo has also appealed in this case.
Vervoer declined to comment to Pensioen Pro regarding whether it intended to collect contributions from Deliveroo for self-employed workers.
The rise in the number of self-employed workers has led to concerns in the Netherlands, the UK and other countries about their ability to save for a pension.