Dutch citizens that retire with pensions in the second or third pillar will soon be able to withdraw 10% of their accrued funds in a lump sum upon their date of retirement.
Social affairs minister Wouter Koolmees proposed the rule change in a letter to the Netherlands' House of Commons. The letter provided expanded on an intention recorded in the coalition agreement, and is a follow-up from the '10-point letter' in which Koolmees set out his pension reform plans to the parliament in February.
The way to spend this money would be entirely open, the minister stated. However, withdrawals from pension schemes that have solvency issues – a funding ratio below 100% – was still to be addressed.
The minister confirmed the maximum withdrawal amount of 10% of an individual's pension entitlement, stating that a withdrawal would only be possible on the date of retirement. He also decided that the pension value that remained in the pot would have to be above the commutation limit – currently €484.09.
The government has decided not to earmark the lump sum for specific purposes, such as paying off a mortgage – as Koolmees put forward as an option in February.
A compulsory spending objective was complex to implement and would lead to "a lot of regulatory pressure", the minister said. Moreover, experiences in other countries showed that "scheme members use the freedom to withdraw an amount at once sensibly".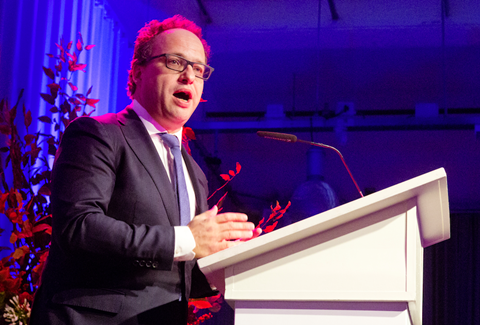 Further reading
Dutch pensions agreement dodges the real issues
Social partners have agreed compromises relating to the state pension age and early retirement, but many crucial aspects are yet to be confirmed and could still derail efforts to reform the system
The method of calculating the amount that could be withdrawn by members was still to be decided. Koolmees said he would discuss this with the industry and the pensions regulator, De Nederlandsche Bank.
An important consideration was how the rule would apply to pension funds with a funding ratio below 100%. Choosing a nominal redemption value could impact the financial position of the pension scheme negatively, according to Koolmees. However, the minster added, this effect would be minimal.
Dutch pensions publication Pension Pro reported last year that there were few practical objections to introducing lump sums. Actuary Marc Heemskerk of consultancy firm Mercer said at the time: "If 20% of the total pension assets under management would be withdrawn, the effect is negligible."
The withdrawal of a lump sum was also mentioned in the recent pension agreement. Trade union VCP, however, published a press statement last week raising questions about taking out a lump sum.
VCP policy officer Klaartje de Boer acknowledged that the union supported the entire pension agreement, including the lump sum aspect.
"We didn't get our way on everything in the pension agreement, and this was one part," he said. "This is inevitable: it is giving and taking, so you win some, you lose some. This means that you sometimes have to settle, as has happened here. We don't consider a one-off payment to be a good thing, because we believe there are risks attached to it if there is no clear objective."
Koolmees wants to submit a bill to parliament before the summer of 2020. Before parliament will see his proposal, an internet consultation will take place – however, it is unclear when this will open.