Pension providers APG and TKP have welcomed the delay of the deadline for pension funds to make the transition to the new defined contribution (DC) pension system to 2028. They stress, however, that the extra time should not be used as an excuse for social partners to delay decision-making.
On Tuesday, pensions minister Carola Schouten conceded to demands from senators that the deadline for pension funds to transition to the new DC system be moved from 1 January 2027 to 1 January 2028. Pension admin providers are happy with the additional breathing space they have been granted.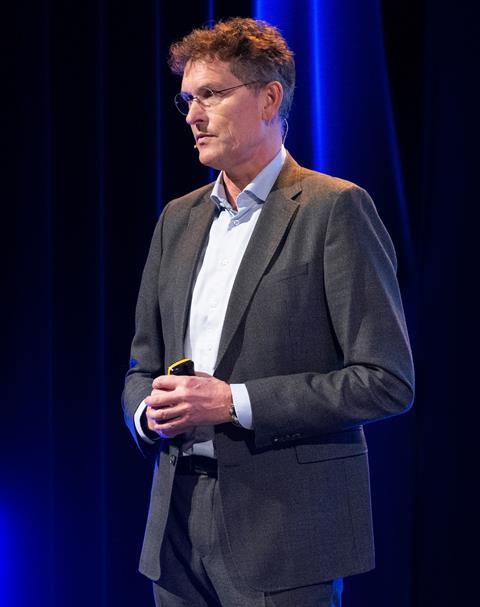 "We think it's a wise decision that the minister is giving pension providers the space they need to achieve a responsible transition to the new system," said Wim Koeleman, programme manager for the pension transition at APG, the country's largest pension provider.
Koeleman said in March it would be "a challenge" to make the 2027 deadline for all its clients.
TKP, another admin provider, expects it can complete the transition before 2027. "But an extra year can't hurt," said Frits Bart of TKP. "It gives room for our pension fund clients to delay the transition if needed."
No additional delay
The pension providers stress that the extra year should not lead to additional delays in the decision-making process by social partners, who have to make a decision between the solidarity and flexible arrangements and choose whether to transition existing DB accruals to the new DC system.
Mercer's Marc Heemskerk also said the one-year grace period is a welcome step.
"Not all pension funds do yet know what they will be up against. Not a single fund has completed the entire transition and can assess whether it will need the postponement. The implementation could go better than expected, in which case funds do not need the postponement. But if things do not go as planned, they will be happy with the option to postpone," he said.
Heemskerk has not yet heard from clients who now want to delay the transition to the new system.
He said: "I see a number of customers planning to switch in 2025 or 2026. They are sticking to this. I can imagine an employer who is happy with their current DB scheme and wants to keep it to take advantage of the extra year. But there won't be many of those."
Social partners can live with postponement
In a letter sent on Monday evening, social partners had actually asked the Senate not to demand any additional transition time. The date of 1 January 2027 is feasible, they said, and postponement would risk "unnecessary delays in decision-making processes," according to the unions and employers.
Schouten ignored their wish, but social partners can live with that.
Marco Brouwers of CNV put Monday night's letter into context by saying: "Some senators on Monday talked about postponing it to 2030. If you were to do that, the balloon would deflate immediately. We wanted to put counter pressure on that."
Brouwers added: "In the letter we said we want to keep the deadline at 2027. We wanted to exude that the new system will be an improvement, that we don't want to lose momentum and that we trust in the Pension Federation which says it's feasible. But we can live with the decision of an extra year, we understand that."
The Pension Federation said it did not ask for additional time, but also did not object to it.
"The positive thing is that funds now have even more leeway to transition to the new system. Different funds can do so at different times, so not in a 'big bang'," according to a spokesperson.
Regulator DNB said it "understands" Schouten's proposal. It provides more time for the transition, but those involved must get to work energetically, DNB said.
This article was first published on Pensioen Pro, IPE's Dutch sister publication. It was translated and adapted for IPE by Tjibbe Hoekstra.