---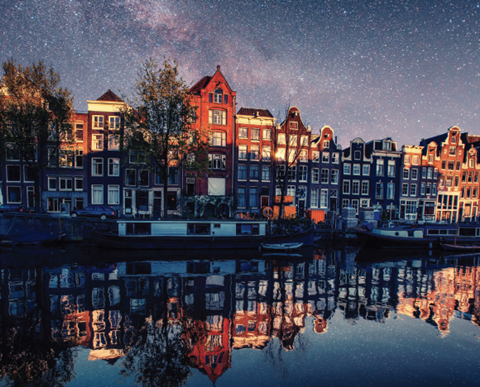 Antiquated IT systems stand in the way of an overhaul of Dutch pensions
Key points
The supervision agenda for the DNB is dominated by the changeover to a new pensions contract
This has not yet materialised but the regulator is urging pension funds and administrators to prepare
The DNB has identified key bottlenecks
The review of the Dutch pension system is moving forward slowly. Social partners cannot agree on a new contract, which is set to be a combination of defined benefit (DB) and defined contribution (DC). A major stumbling block appears to be the pension outcomes.
In calculations made by the pensions umbrella organisation, Pensioenfederatie, the results of a prototype test contract lag behind the current DB system. Trade unions cannot and do not want to explain this to their members. An added complication is that the largest trade union FNV only wants to go along with a new pensions agreement if the state retirement age does not increase any further and if a solution is found for self-employed sole-traders and freelancers.
The regulator, De Nederlandsche Bank (DNB) believes that pension funds must nevertheless prepare themselves for a switch to a new system, even if it is unclear what form this will take. The supervisor believes the transition is inevitable: "The current system has passed its expiry date," DNB president Klaas Knot stated in a televised interview in January, underlining that the bank has been saying this for some time. For one, the old system is unsustainable because schemes are currently unable to offer more than one investment policy to different generations. A new pensions contract would allow for this.
Whenever it comes about, a key question is whether schemes and administrators will be able to make a smooth transition. The DNB has expressed three concerns: pension funds are too complex; budgets are insufficient to implement a changeover; and there is insufficient expertise to guide changes in the right direction.
Processing complex pension systems, like individual contracts, requires a great deal of effort on the part of pension administrators, according to the DNB. Antiquated IT architecture and customisation is currently in use. This already causes problems, which will only intensify when pension schemes need to transfer to the new system.
Complexity was the reason the pension provider and administrator Syntrus Achmea terminated administration agreements with 15 industry-wide pension funds at the end of 2016. A striking example of such complexity is Detailhandel, the fund for the retail sector, which actually terminated Syntrus Achmea in favour of another administrator in 2015. The scheme has 14 different collective labour agreements and required a year and a half to implement one minor change.
Many pension funds recognise the need for simplification and at times do not hesitate to put pressure on social partners to bring it about. The €405bn public sector scheme ABP even threatened to change its articles of association when the board of trustees wanted to be able to implement an arrangement differing from the one the social partners had agreed. This concerned the armed forces, the only group of members still entitled to a final salary pension. They comprise about 5% of all ABP scheme members, but account for some 50% of the fund's overall administration expenses.
Robust pension administration
According to the DNB, assessment of the robustness of pension administration is unavoidable. As it stated in its Supervision Outlook report for 2018: "There are risks in using inadequate or outdated systems in that information may not be digitally accessible to scheme members, or that the system is insufficiently protected against IT risks such as identity fraud or cyber crime."
The bank will stress test a selection of schemes and administrators – for instance, on the measures they have taken against cyber attacks – and will also investigate what they have done to achieve and maintain quality in pension administration. However, the DNB will not reveal the specific questions that pension providers will be required to answer.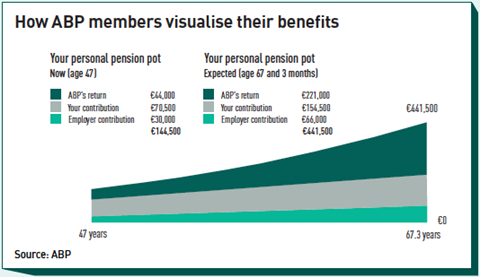 Stress testing in administration will mainly focus on the current state of play to assess whether schemes and administrators have put their houses in order. A second question concerns IT flexibility – looking at how easy it would be for a fund to adapt to large-scale changes, such as during a transition to a new pensions contract or administrator.
Evert van der Steen, a partner at Deloitte , expects the Netherlands to switch to a pension system with individual accounts. "This will have a big impact on the administration of accrued rights, especially since the system at present is focused on collective rights," he says, adding that an important question will be whether pension funds and administrators are able to tailor their communication to the individual.
As with insurers, Van der Steen says, pension funds will need to be able to communicate on unit-linked models, which is particularly difficult when the asset management is with a third party. "In this case it would not be easy to make a connection with the unit-linked model. It requires an interface to have these worlds communicate with each other."
Van der Steen sees this as a major challenge, because asset managers, especially, are not used to tailoring their communication to individual scheme members: "Would you be able to switch from wholesale to business to consumer?" he asks.
"It requires an interface to have these worlds communicate with each other"

Evert van der Steen
From this year, all of ABP's active members will be able to see what level of assets are reserved for them personally (see figure). The scheme also makes an estimate of the contribution sthat employers and the participant have paid in.
A spokesperson says that the introduction of the personal pension fund will not increase costs: "The costs required for developing the pension fund and the costs required for the personal pension fund after its introduction in due course, all fall within the regular communication budget." ABP's costs per scheme member decreased in 2016 for the fourth consecutive year.
The impact of the personal pension fund on the administration turns out not to be that bad for ABP. It is unclear whether this will be different for a pensions contract with genuine personal entitlements.
Intrinsically linked
The DNB also defines agility as the possibility to change to another administrator. In reality, the options are often limited, especially if a scheme is a shareholder in its administration provider, as Van der Steen points out. The management of pension entitlements can be intrinsically connected, posing the question whether a pension fund board can decide to leave that easily. Whether the board is brave enough to take that step is dependent on its expertise in leading such a change. Van der Steen says this is a bigger bottleneck than the budget required for transitions.
The DNB will present the first results of its assessments this spring, with further guidance in April or May. As such, the supervisor is influencing the debate on a new system on two levels – in public with media appearances like those of Knot, and less publicly with its emphasis on technical aspects of administration.
A version of this article first appeared in Dutch in PensioenPro
Dutch pensions: IT is a bottleneck
1

Currently reading

Dutch pensions: IT is a bottleneck

2

3

4

5