Dutch socialist party SP wants to limit pay for pension fund trustees and service providers' staff to no more than the salary received by the Netherlands' prime minister.
Bart van Kent, MP for the SP, said he would attach an amendment to legislation implementing IORP II to cap pay at €187,000.
He argued that the cap fitted with the EU directive's explicit reference to "appropriate remuneration".
Currently, this cap – known as the WNT, or Balkenende standard – applies to pay at semi-public organisations, such as hospitals, schools and public broadcasters.
In Van Kent's opinion, the pensions system was a special kind of social security in which high salaries were not appropriate, "as the money has been deposited by workers, and most pension funds can't grant inflation compensation".
The MP also noted that pension funds paying high salaries didn't perform better than schemes with more modest remuneration policies.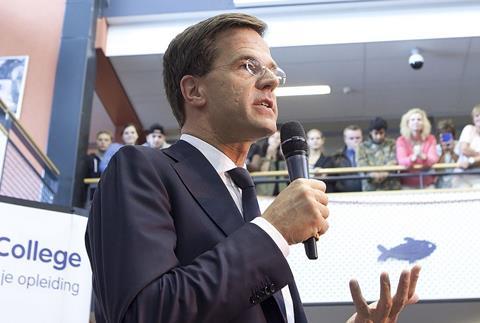 He said he also wanted pension funds to demand that asset managers comply with the WNT rules through a clause in their contracts.
The Dutch parliament will debate the IORP II legislation on 26 September.
In other news, Gijs van Dijk, MP for the labour party PvdA, has asked the Dutch government why bonuses at pensions providers have risen, while many of the country's pension funds have been unable to grant inflation-linked increases.
He argued that performance fees should only be paid if pension funds granted inflation compensation.
His questions were triggered by the recent publication of a costs survey from consultancy LCP, which revealed that asset management costs had risen by almost €1bn, while schemes' returns had dropped considerably.