The members of the professional pension associations of Dutch shipping pilots and medical specialists have shown a preference for the solidarity pension contract with collective features upon switching to the new defined contribution (DC) system, their respective pension funds announced on their websites.
Some three quarters of members of Loodsen, the fund for shipping pilots, voted in favour of the solidarity contract, according to which pensions will continue to be managed collectively. The other option on the table is the so-called flexible contract with more individual features.
Loodsen's decisions follow the advice of a working group which had recommended choosing the solidarity contract because this would be the best fit for its members.
The working group had based their advice on a member survey which had shown 75% of active members and 90% of retirees prefered the solidarity arrangement.
Director Rajesh Grobbe of Loodsen said the decision will only become final once the new pension law is published in full, once it's clear that choosing the solidarity contract will not impact some of Loodsen's red lines, which include retaining a pension age of 60 and a comprehensive disability cover.
Some 92% of medical specialists also voted in favour of the solidarity contract at a meeting of the pension fund's professional association.
Though members voted overwhelmingly in favour of the solidarity option, their choice is not yet final, according to Jacques van Dijken, director of SPMS, the pension fund for medical specialists.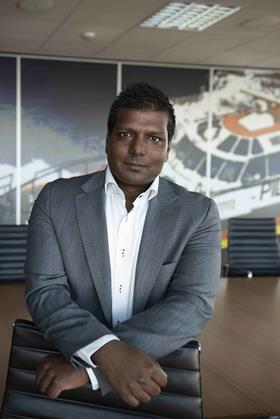 Van Dijken said: "This is because the text of the new pension law is not yet final. We did not want nor could ask such definite questions without such conditions. The pension reform is still very preliminary."
Both funds plan to make the switch to the new contract in January 2025.
Grobbe said: "We are currently discussing this with our provider Blue Sky Group and think we can make this date."
Van Dijken is a little more cautious. "Whether we can stick to this timeline depends on the speedy implementation of the new pension law, our internal decision-making process and discussions we have with our provider APG," he said.