Klaas Knot, the president of the Dutch central bank and pensions regulator De Nederlandsche Bank (DNB), has blamed trade unions for delaying pensions reform by demanding too much.
"They want to keep the retirement age at 66, want better chances for indexation and also demand the option of early retirement for people in hard jobs," he said, at the presentation of DNB's annual report for 2018.
"This is all understandable, but it comes at a price, and the money is not available at the moment."
Knot added that he was not satisfied with the lack of progress "as pension reform is badly needed to improve the connection between the pensions system and the labour market, and also to decrease tensions between generations".
The central bank's president said replacing the current average rate of pensions accrual with an – actuarially fairer – degressive method could end the current redistribution from younger workers to older colleagues and from low educated employees to higher educated workers.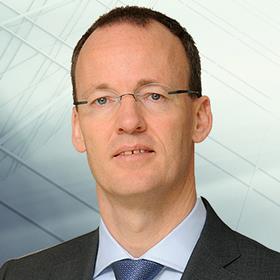 "In addition, more tailor-made investments could better spread risks across young and old," he said.
In November 2018, negotiations about pensions reform between unions, employers and the cabinet collapsed.
In February this year Wouter Koolmees, minister for social affairs, presented a framework for pensions reform to be fleshed out without the unions if necessary.
However, the unions have insisted that the government must give in to their key demands before they would be willing to return to the negotiation table.
Last week, Tuur Elzinga, lead negotiator of FNV, the Netherlands' largest union, told IPE that freezing the state pension age at 66 remained one of the unions' "firm conditions" for pension system reform.
"It needs to remain 66 until a fairer method has been developed," he said.
The unions' other demands were improved pension provision for the self-employed and workers in temporary arrangements, as well as a new "collective and solidarity" pensions contract, rather than individual pensions accrual as the government wanted.