ESG considerations are increasingly embodied in investment in emerging market debt
Key points

ESG investment in emerging market debt goes beyond green bonds
In recent years an attachment to ESG has become the norm among emerging market debt investors
Investing in corporate debt poses particular challenges
ESG-related risks are hitting emerging economies increasingly hard
Green bonds may be the poster child of ESG approaches to emerging market debt (EMD) but a focus on ESG criteria goes deeper. Indeed, the rationale for investing in emerging market sovereign debt is to gain exposure to improving economies. That way, investors can gain access to countries moving along the path of improving governance, better-educated populations, easing obstacles to business and fighting corruption. All of these are part of the narrative of ESG investing.
It is clear that ESG matters for a country's credit trajectory. "Economic growth that is not inclusive is not sustainable. Investors need to look beyond GDP, as human capital development is key to a country's long-term economic development," says Mary-Therese Barton, head of emerging debt at Pictet Asset Management (see figure). She adds that "excessive" natural-wealth destruction hurts potential growth. That is, countries are borrowing against the future while the quality of institutions and rule of law improves resilience, for example, during economic downturns and political instability.
Given the fundamental importance of ESG factors, all emerging market sovereign debt managers could claim to have always been incorporating ESG factors into their investment processes. What has changed in recent years is that explicit recognition of ESG factors is becoming the norm. That has led to a deeper dive into social indicators and a much greater emphasis on the environmental side.
"Until five years ago, tackling environmental concerns was seen as a cost to the economy. Now it is the other way round," says Peter Eerdmans, co-head of EMD at Investec Asset Management. That has led to more questioning of finance ministers on ESG-related issues. What is important, though, varies significantly from country to country.
In Ghana, Investec focused on governance structures around revenue collection and taxes, as tax avoidance is a particular problem, but also the implications for water management associated with large Chinese-built development.
In the Middle East there has been a focus on stranded assets and reliance on oil, as well as around making growth inclusive for the population as a whole. In Eastern Europe, it has been more about constitutional changes with, for example, a centralisation of power and the undermining of the judiciary in Poland.
In sub-Saharan Africa, Investec often plays a supportive client-type role, while in the advanced Asian countries there tends to be a different approach. "Indonesia is making a lot of social progress but there is a lot of infrastructure planned which leads to issues around land expropriation and loss of biodiversity," says Eerdmans.
Understanding countries' ESG risks and outlook can also provide opportunities for substantial alpha generation over time, says Cathy Hepworth, co-head of EMD at PGIM Fixed Income. "Venezuela is a strong example where a poor social and governance outlook caused us to be underweight sovereign paper versus collateralised quasi-sovereign debt. Ukraine was a more positive story, where improvements in social and governance conditions led us to increase our weighting in that country prior to its 2019 rally."
There has been increasing interest from fixed-income investors, from about 2012, in incorporating ESG criteria into their investment portfolios, says Elisabeth Seep, executive director, fixed income ESG products at MSCI. BlackRock launched an ESG range of EMD funds in August 2018 managed against JESG EMD indices, an ESG specialist benchmark launched by JP Morgan in collaboration with BlackRock in April 2018.
There are challenges in incorporating ESG criteria into emerging market corporate debt investments. This applies both in obtaining relevant data and also in the low ratings of many of the corporates, which precludes them from being included into institutional EMD portfolios. "In China, only around 2% of companies voluntarily disclose ESG-related data," says Seep.
One solution is to access alternative data sets that are not reliant on company disclosures which can be relevant – for example, company performance compared with local regulations and norms. On average, such specialised data sets account for 45% of MSCI ESG data, according to Seep.
It is also difficult to develop a clear, consistent and robust methodology that adequately takes ESG criteria into account for corporates. Governance, for example, is an increasingly important topic that will continue to evolve as more disclosure becomes available for emerging market corporates.
PGIM, says Hepworth, is particularly concerned with the quality of governance with respect to sovereign support for a corporate, conflicts, executive compensation, board independence, risk management and audit functions.
MSCI provides ESG ratings coverage for 91% of corporates in emerging markets, says Seep. But local conditions can vary dramatically: "In India, many corporate debt issuers are family-owned, while in China they are state owned. There are very different governance issues that need to be assessed. Therefore, MSCI compares governance in emerging markets against their local peers in addition to global peers."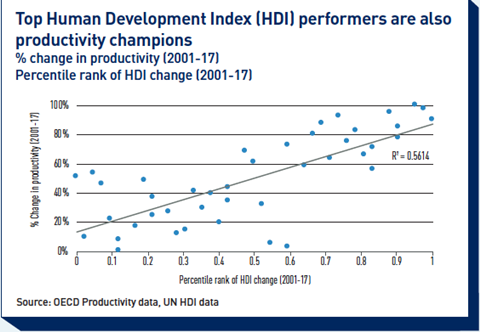 Even the credit-rating agencies, some argue, also fail to adequately take account of ESG factors. S&P and Fitch credit risk ratings based on 'probability of default' and Moody's based on 'probability of default x loss-given-default' do not systematically recognise and value ecological and environmental risks.
For example, Moody's uses generic factors that are common across all industries. These include ownership, management, liquidity, corporate legal structure, governance and country risks, and specific factors and sub-factors for various industrial sectors, with industry-specific weights attached to each. But environmental risks and ecological scarcities are not listed separately. So, for example, forestry, pulp and paper industry-specific factors do not include the climate change impacts on forest fires, precipitation, temperature, or droughts which materially affect forest productivity. The chemical industry-specific factors do not include large externalities such as global greenhouse gas emissions, air pollution, land and water pollution which affect industry risks and costs.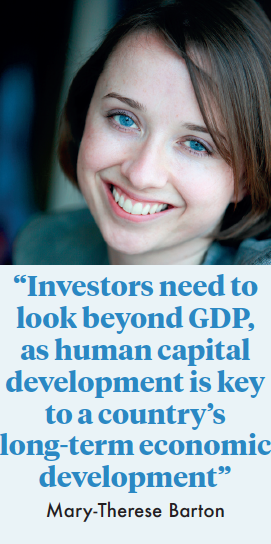 There are, of course, many suppliers of ESG ratings for corporates, but since the ratings by many different agencies bear little correlation with each other, investment firms tend to develop their own metrics, albeit often in conjunction with also accessing third-party information.
Neuberger Berman, for example, has opted for a combination of selected third-party ESG indicators and internally-generated ones, says Rob Drijkoningen, co-head of EMD. What it finds is that typical ESG indicators used in developed market corporates analysis can, at times, be less relevant for EM corporates – corporate governance indicators assessing ownership structures, for example – as EM corporate bond issuers are frequently either government-owned entities or companies with concentrated ownership structures. "We do observe a positive relation between those ESG metrics and medium-term credit metrics and corporate bond spreads," Drijkoningen says. "And we expect this relationship to become stronger as EM corporate debt investors intensify their ESG integration strategies."
For investors in both sovereign and corporate EMD it is clear that environmental risks, ecological scarcities and social impacts will be incorporated as general or specific risk factors in the future if they have not already done so. They increasingly affect business results and creditworthiness.
The increasingly severity of storms/cyclones owing to climate change hit agriculture and construction, among other sectors, and increase insurance costs. The increasing risk of water shortage owing to drought severity and frequency highlighted by a 2018 Moody's report on Cape Town affects municipal bond ratings. For investors, there is an increasing recognition that today's corporate 'externalities' are tomorrow's risks and the day-after-tomorrow's costs.
Emerging Market Debt - Global View: A mixed picture
1

2

Currently reading

Emerging Market Debt - ESG: Taking centre stage