Investors do not believe large corporates will deliver on their emissions pledges
Corporate climate pledges lack incentives and accountability
Few companies have a realistic chance of aligning with the Paris trajectory
Targets must be quantifiable, measurable and transparent
AllianzGI and Cevian Capital take very different approaches to how we manage equity portfolios, but we are both long-term and active owners of companies. Following a series of conversations about how to best implement ESG criteria in our portfolios, we have found a common perspective.
Almost all large companies on the global stock markets have made ambitious emissions pledges for 2030 and later. However, those pledges are just hot air unless shareholders and society have a way of ensuring that these companies deliver on commitments.
The investor community does not believe companies will deliver. In a recent survey of 700 institutional investors globally conducted by Edelman, 79% expressed concern that companies are not effectively executing on their net-zero pledges.
Why such low confidence? To deliver will not be easy, and it will not be fast. It requires companies to take urgent, meaningful steps along a long-term path. Many companies, however, have not even plotted the route, and, in many cases, near-term investments will be required that pay-off only after many years.
We depend on the management teams of today to lead this work. But most of today's corporate leaders will be long gone by the day of reckoning, based on average CEO tenures, which are four to five years, and the long-term nature of these pledges.
There are some companies that are making good progress and have a realistic chance of aligning with the Paris Agreement's 1.5°C trajectory, but those are the exceptions.
Most companies are falling far short of what is needed. In reality, the current CEOs of large companies have little to no incentive to do what is needed over the coming years to achieve the commitments of 2030 and beyond, and in truth there is limited accountability for them if they do not.
Turning pledges into reality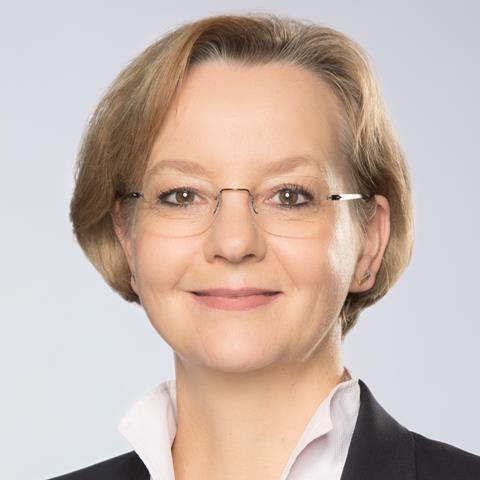 There is only one practical way to bridge this gap and ensure lofty pledges are turned into reality. Companies must break-down their long-term pledges into shorter-term roadmaps, and a meaningful portion of today's executive pay must be tied to progress on these roadmaps.
In other words, companies must put their management teams' money where their mouths are. The inclusion of climate metrics into remuneration requires a strategic discussion between board and management, which will be valuable in itself, as it forces companies to determine their immediate priorities.
This is not only necessary to reach the Paris Agreement's target. It is also indispensable for companies to embrace decarbonisation, by developing innovative technologies that make them part of the solution and add value for their owners. It is also key to avoid stranded assets. Companies and their management should see sustainability targets as an integral part of their strategy, not just as a separate and costly process they have to cope with and get through.
Investors in most countries can exercise influence on pay through say-on-pay votes and, in case of disappointing outcomes, by voting on director elections.
We as investors must step-up and use this power, by requiring companies to include ESG key performance indicators (KPIs) into pay plans, doing the work to analyse the proposed climate metrics, and by using our voting power when the metrics are not good enough.
Both AllianzGI and Cevian have made public commitments to do so. Last year, Cevian publicly announced that it would use its governance rights, including voting against pay plans, if its companies did not include appropriate ESG metrics in executive remuneration packages during 2022.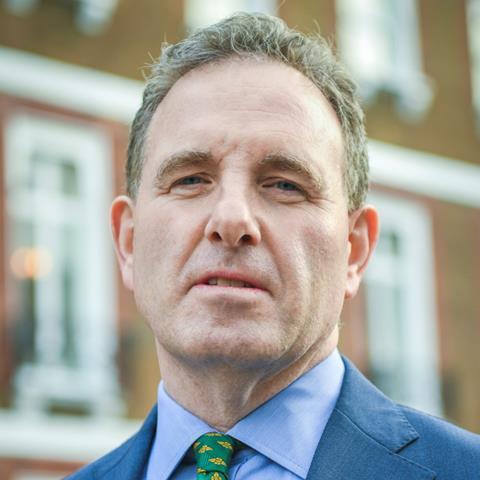 Earlier this year, AllianzGI made a similar public pledge to vote against large European companies that fail to link executive pay to ESG metrics from next year. We call upon other asset managers to adopt the same approach. We call on asset owners to advance this approach with the asset managers they employ.
If done robustly, this approach provides appropriate incentives for progress, and accountability when progress is not good enough. Using our power over pay is a mechanism that exists today, is relatively easy to use, and does not depend on new or changed regulation.
Cevian's research shows that some of the largest European asset managers also support the principle of linking executive pay and ESG targets, but have not yet pledged to vote against pay plans that fail to do this. US-based managers, in general, are further behind.
Getting the targets right
We recognise that this is not a perfect or comprehensive solution to achieve more accountability for sustainability in business. For example, incentive schemes could point management towards undesired outcomes if not designed properly. To avoid this, all incentives should be tightly focused on material sustainability factors and tied to companies' own sustainability strategies.
The targets must be carefully designed to ensure they are effective in driving companies towards their goals and to give investors and other stakeholders full confidence that the ambition level is appropriately high.
Targets have to be quantifiable, measurable, fully in-line with the company's stated climate goals, and prospectively transparent.
ESG or climate metrics should not be mingled in a general management scorecard where they fail to meet the above requirements. That would amount to greenwashing.
Furthermore, climate targets must not allow scope for discretion by boards and thus lead to pay-out when financial KPIs fail, and companies need to report transparently on achievements and contribution to executive pay-out.
There are other good approaches for investors to help drive climate progress, but in our view they are complementary.
Say on Climate, for example, enables investors to vote on the climate strategies of some companies. This provides an important opportunity for investors to express whether they consider a climate strategy as credible and challenging.
However, Say on Climate votes are held at a relatively small number of companies and do not address the conflict in time horizons between the management teams of today and the long-term targets. Embedding key aspects of Say on Climate plans in pay can better align incentives and enhance accountability.
Our conclusion as long-term and engaged owners is clear. Management incentives are imperfect, but they are an effective tool to direct behaviour and create accountability to address climate change. It would be a mistake of epic proportions to expect companies to confront the biggest challenge of the modern era without incentives and accountability for doing so.
Antje Stobbe is head of stewardship at AllianzGI, and Harlan Zimmerman a senior partner at Cevian Capital