Last year was clearly the year of the pandemic. Perhaps the connection between zoonotic disease and biodiversity loss may explain why it has also been the year that biodiversity has become a theme of great interest for investors. Yet current environmental, social and governance (ESG) data and metrics do not cover biodiversity adequately.
There is a gap in ESG measurement and reporting specifically for biodiversity. This is despite biodiversity disclosure regulation requirements approaching over the next couple of years. The EU, for example, is creating new regulations for ESG and sustainable finance, which also cover biodiversity and nature.
Yet key questions remain unresolved. These include rigorously defining what constitutes biodiversity, how it should be measured objectively and the policy implications of any analysis produced.
One initiative, set up in January 2020 with the objective of answering these questions, is the Benchmark for Nature. This is a research collaboration between the University of Oxford, the Royal Foundation of the Duke & Duchess of Cambridge's United for Wildlife Financial Task Force (UWFT) and global wealth management platform, FNZ Group. The aim is to power the development of structured, rigorous, and practically useful frameworks for assessing investor impacts on living nature.
Research that the group undertook earlier this year showed that 78% of end investors would be interested in knowing the environmental and social impact of their long-term savings and investments. This is from a community that is on the receiving end of the investment products delivered by asset managers and pension fund managers. Within this group, understanding the impact on nature was one of their top three concerns. However, finding a suitable way of achieving this objective seemed out of reach. This gap provided the impetus for the Benchmark for Nature project.
There are good reasons to be concerned about biodiversity loss. It has critical implications for humanity – from the collapse of food and health systems to the disruption of supply chains, according to the 2020 World Economic Forum Global Risk Report. Indeed, the World Economic Forum (WEF) ranks biodiversity loss and ecosystem collapse as one of the top five threats humanity will face in the next decade. As it points out, $44trn (€36trn) of economic value generation – over half of the world's total output – is moderately or highly dependent on nature.
Declines in biodiversity threaten over 80% of UN Sustainable Development Goal (SDG) targets related to poverty, hunger, health, water, cities, climate, oceans, and land, leading to widespread systemic financial implications (according to WEF Global Risks Report, 2020, and WEF Nature Risk Rising 2020). Moreover, the likelihood of severe events occurring – such as COVID-19 – is likely to increase as the loss of biodiversity continues. This reflects the significance and urgent need for action by investors.
"Countering these existential threats to our natural ecosystems, while staying within the safe operating space for six other planetary boundaries, is the most pressing issue of our time," according to an article in the Economy and Society journal. Among the 'e' factors of ESG, climate change-related data is most heavily reported, whereas biodiversity related-risks or impacts are comparatively under reported.
Systematically failing to measure impacts or risks related to mispricing nature has resulted in a misallocation of capital. This is especially the case in land-based sectors and has exposed the financial sector to nature-related risks.
Preliminary estimates suggest that finance flows to biodiversity amount to about $39bn annually. Given multiple governmental and regulatory requirements this is likely to increase.
Major risks to investors and companies relating to biodiversity include being unwittingly exposed to wildlife/biodiversity-related crime and corruption. Existing high-level initiatives – such as UWFT – provides the networks and resources needed to take action and mitigate risks. At the same time, scientists and policy makers have called for the permanent conservation of over 30% of the planet's surface by 2030. That would nearly double nature conservation on land and in national waters.
McKinsey, in a 2020 paper, estimates that it could be possible to create about 400,000 to 650,000 jobs in conservation such as wildlife management and area infrastructure. Through adjacent nature-dependent markets, natural capital could also support local economic growth, generating or safeguarding about $300bn to $500bn in GDP and 30m jobs in ecotourism and sustainable fishing alone. It could also be possible to reduce atmospheric CO2 by 900m tonnes to 2.6bn tonnes annually through techniques such as regenerative farming.
Biodiversity loss through ecosystem fragmentation is a key threat to humanity in terms of pandemic risks. "Scientists estimated that almost half of all new zoonotic diseases between 1940 and 2010 could be linked to changes in land use, agriculture, and wildlife hunting." (McKinsey, 2020).
It is in this context that the work of groups such as the Benchmark for Nature should be seen. What is required, is the development of structured, rigorous, and practically useful frameworks for assessing investor impacts on living nature. This needs to be undertaken through the development of a robust science-based reporting and assessment framework. This would evaluate the relative impacts of investments on living nature across sectors.
The Benchmark for Nature aims to add to existing related initiatives, such as the Taskforce for Nature Related Disclosures, says Vian Sharif, head of sustainability at FNZ Group. It is also designed to enable the possibility of uniting this existing information into a coherent analysis for a range of users.
The University of Oxford team of scientists is, not surprisingly, focusing on a science-based causal model. This integrates knowledge from a range of sources into a transparent, continuously improving assessment of the effects of a given investment choice on nature. The subsequent aim, says Sharif, is to scale the science through the creative application of artificial intelligence-driven data discovery technologies. This should enable the benchmark to be applied to any company in any sector.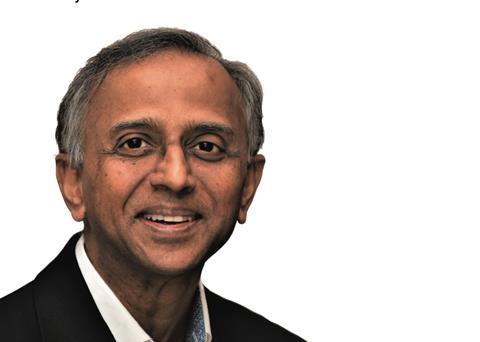 The initiative is in a pilot phase with a proposed framework that integrates data with a scientific model which together can produce an objective and robust indicator of biodiversity. Public company data can be obtained through the internet. This forms the basis of a database, which will in turn inform data extraction from other sources. For example, the initial scraping will provide location data that can then be linked to existing indices or biodiversity status data to contextualise impact. It is then possible to use a statistical approach to identify the likelihood of risk to biodiversity owing to the nature of a company's operations.
The oft-repeated phrase that you can only manage what you can measure is no less true for biodiversity than anything else. But given the importance to humanity of managing biodiversity, it is time that measurement is taken seriously.
Joseph Mariathasan is a contributing editor to IPE and a director of GIST Advisory