When it comes to language the world of ESG can feel a mess. Different terms are often applied inconsistently and often interchangeably to various approaches.
Varying industry practices and a lack of definitions undermines sustainable finance
UK national standards body BSI and the International Organisation for Standardization (ISO) have been engaged to help fix this problem
A new effort to address this problem is underway that stands out by virtue of being conducted by experienced standard-setters, in the British Standards Institution (BSI) and the International Standardization Organisation (ISO).
The Sustainable Finance Standardization Programme, officially launched last July, is a five-year initiative described as "focussed on the development of globally relevant, consensus-based standards on the subject of sustainable finance".
It is being rolled out by BSI, and was designed in collaboration with the UK government, through the department for Business, Energy and Industrial Strategy (BEIS), in support of the UK's green finance strategy.
"In the last year or so we've been working with a wide range of stakeholders, but the principal among those are government and the team in BEIS," says David Fatscher, head of environment, social and governance standards at the BSI.
"They were recognising there was a degree of confusion about terminology and if anything this was acting as a bit of a barrier for people to embrace the concept of sustainable finance more enthusiastically," he says.
The programme's aims include:
• promoting better understanding of sustainable finance, and the economic, environmental and social benefits associated with related practices;
• improving transparency and investor confidence;
• building broad consensus on a common use of definitions, methodologies and reporting measures.
There are two main strands of work within the programme: the development of UK-led so-called Publically Available Specifications (PASs) and BSI's activity as the secretariat of a new ISO sustainable finance committee, ISO/TC 322.
This is perhaps the stage at which, as Fatscher puts it, some "demystification is required" about what bodies such as the BSI do and what standards are in the context of their work.
BSI
• Formed in 1901 as world's first national standards body established by Royal Charter
• Inspired ISO 14001, a standard for environmental management systems
• Publishes more than 3,000 standards annually
ISO
• Independent, not-for-profit non-governmental international organisation created in 1947
• 164 national standard bodies are members
Standards are developed as a voluntary response to a problem or regulation. They can take various forms from a specification for a particular product, such as lightbulbs, to advice and guidance.
The role of the standards body, says Fatscher, is to make sure that on any given topic it brings together the people representing a broad range of opinion that a particular topic elicits.
"What BSI and other standard bodies are expert at doing is bringing together the right people and transforming their knowledge into something that is a usable document," he says.
The organisations involved in developing the PASs, for example, include Aviva, Brunel Pension Partnership, CFA Society of the UK, consultancy E3G, Hermes Investment Management, the Investment Association, the PRI, and WWF UK.
A strategic advisory group for the standardisation programme, meanwhile, includes some of these organisations plus others such as Aldersgate Group, FTSE Russell/LSE, the Green Finance Institute, HSBC Global Asset Management, and the Institute of Environmental Management and Assessment, alongside representatives from BEIS and other government departments.
The programme's first official output (PAS 7340: 2020) was published in January. A second (PAS 7341:2020) is in draft form and available for public comment until 28 February.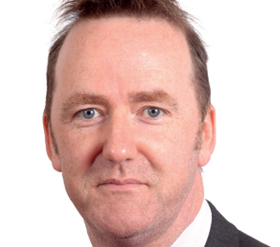 Whereas the first PAS is about sustainable finance, the second "seeks to create a distinction between two levels of investment management: responsible and sustainable investment management". Aimed at asset managers, asset owners and investment consultants, it explains that the latter does what the former does, and more.
"Sustainable investment management goes beyond responsible investment by recognising that investor actions influence the well-being of stakeholders starting with clients and beneficiaries, extending to wider society and the environment," the draft states.
"To be part of a sustainable financial system, investors need to identify and act in ways which align their investment stewardship role with normative frameworks that define sustainability, for example the sustainable development goals (SDGs) and the Paris Agreement for a global response to climate change."
It goes on to specify requirements for the two different types of investment management for different types of sustainable finance principles, with considerable differences between the two.
PASs are developed in response to a commission by an external sponsor – in this case BEIS – whose funding allows them to be developed and published quickly "to satisfy an immediate business need".
They can be considered for further development as an official British Standard, or constitute part of the UK input into the development of an international standard from ISO.
Indeed, the UK-led PAS work is to inform the ISO sustainable finance work. Confirmed in November 2018, ISO/TC 322 is chaired by Peter Young, trustee and chair of the Green Purposes Company, and former founding director and chair of Aldersgate Group. Its first project was approved a few months ago.
In an interview on the ISO's website, Young explains that the committee wants to "expose financial organisations to the value of the international standardisation process".
Young continues: "Currently, there is no globally agreed definition of sustainable finance as applied to the practices, activities and products of the financial sector. There are also varying interpretations of what constitutes good sustainable finance practice and these issues are a drag on progress. Tackling these uncertainties is part of what ISO/TC 322 was created to help address."