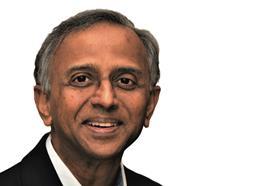 Many would argue that venture capital (VC), at its core, has a positive impact on the world as it is driven fundamentally by the desire to solve society's problems. But there is a contradiction between that driving mission, and the reality of the slow adoption of ESG into the consciousness and the investment processes of VCs and their assets.
That could be because VCs have been reluctant to use the term "impact" in their business strategy and marketing, as it can sit uncomfortably with investors who associate it with poor financial performance. That is in stark contrast to the public-listed markets, where there has been a tsunami of interest and activity in ESG-related challenges. But that could be changing, and Europe, according to Catherine Dupéré, a partner at Isomer Capital, could be taking the lead.
Isomer has published a survey1 of attitudes towards sustainability among 37 European VC funds that have invested in about 1,000 companies across the continent.
As the report points out, ESG can at first sight, be less applicable to early-stage technology companies who typically do not emit vast amounts of greenhouse gasses or conduct environmentally risky operations.
However, VC funds tend to target category-creating, disruptive companies that can create scale. Disruptive companies that have not developed a responsible approach to ESG issues can lose out when regulations catch up. Tech firms have often been at the forefront of emerging ESG concerns such as the ethical use of personal data – a pressing future concern.
Isomer found that VC firms were slow to integrate ESG into their strategy, but this appears to be changing. The firm says that the industry is at an inflection point. ESG factors are not only becoming part of VCs' checklists, but are also proactively influencing company selection and development to deliver a positive impact. "ESG is becoming a differentiator and performance driver in the market," the report states.
In a conversation with Dupéré, she accepted that one of the reasons why Isomer is so excited about sustainability is that it is an area where Europeans are public market leaders. That also appears to be the case when it comes to the private markets and venture capital. "Every now and again we do speak to US VCs," she says. "Anecdotally, their thinking around sustainability is not quite as prevalent as what we're seeing in Europe."
Dupéré attributes that to cultural factors with the Nordic region in particular, having a strong sense of social good and community welfare. "I find it quite exciting to think that European early tech investors could be the ones who are really adopting standards and making this a common practice in VC," she says.
Isomer has invested across Europe all the way from Spain and Portugal to the Nordics, the UK, Germany, France, Poland and the Czech Republic. The strongest push is probably in the Nordics. "The UK is also doing pretty well along with France; a little bit less so in southern Europe at the moment," says Dupéré.
She adds the caveat that geographical differences in a smaller ecosystem such as tech early-stage VC, are less observable. That is because across Europe it is a small community who collaborate with each other so ideas and trends can spread fast.
What prompted Isomer to create the report, says Dupéré, was not only to update existing investors from corporations in Asia to foundations in Germany. It also aimed to educate the defined contribution (DC) pension schemes on the incorporation of ESG and sustainability amongst VC. "For us, it's the first step in starting a conversation with VCs about sustainability and the shape that it can take in the context of early-stage technology which is not obvious compared to factories and other traditional areas where you would expect to see ESG risks".
In its survey, Isomer sought to try and establish where VCs were in their journey. These ranged from a complete disregard all the way to the VC's core thesis being impact-driven What it found was that 86% of their portfolio of VCs, are at least considering ESG as part of their investment process. About 20% have impact as part of their investment thesis.
Mission and purpose
For Isomer, there is an element of self interest in promoting sustainability. As Dupéré explains, entrepreneurs want to build companies that matter, companies that have a mission and a purpose. "It's a strong driver and a lot of key elements are tied to that". Indeed, as she points out, companies with a strong mission can attract great talent who might come over from firms with higher salaries, but really want to work on a particular challenge.
Isomer is finding that at the company level, there is something different from the traditional, more typical, motivations that would have been seen just five years ago. Moreover, this focus on sustainability is also connecting with consumers. "Consumers are making their decisions in consideration of what a company stands for, and not just based on the traditional price and other features," she says. It is becoming increasingly clear that a company that stands for something, that has values and has a mission is more successful with those values driving adoption of its products. As Isomer's report states: "There is a growing middle ground between impact investing and traditional, returns-driven investing, and we believe that VCs with this double lens might uncover Europe's next unicorns."
For Isomer, a focus on sustainability means it can attract institutional investors for whom there is either a legal obligation or a strong culture around ESG. "This is becoming more relevant than ever with the current social climate that has highlighted some key issues around social justice and healthcare."
But Dupéré is keen to emphasise that Isomer is not an impact investing firm and sustainability is not the core of their mission. Nor is there a requirement to only back impact companies or impact VCs. But she adds: "Morally, it always made sense to us, and more and more we're seeing that this is what the market needs." For Europe, it appears that sustainability can be both morally and economically the right way forward.
1 Sustainability in European VC: A Limited Partner's View, Isomer Capital May 2021
Joseph Mariathasan is a contributing editor to IPE and a director of GIST Advisory