This year, ICGN's flagship Global Governance Principles will be revised as part of a three-year review. First published in 2001, the Principles set out global investor expectations on corporate governance. ICGN members – representing assets under management of $54trn (€45trn) – often default to the Principles as a bellwether for their voting policies and company engagements. The Principles also inform regulators on internationally accepted governance standards and inspire the evolution of national codes.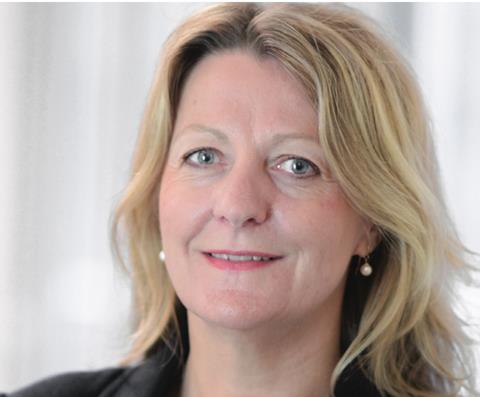 This year's revision is set within a world facing systemic challenges: a global pandemic and climate change. These events both stem from our abuse of nature and present an existential crisis. They are interlinked and, if we are to create a healthier more sustainable world, we need to manage these risks to reboot the global economy while decarbonising.
This is set within the context of an ever more virtualised world digitalising our processes and shaping our behaviours – the impact of which is yet to be understood as the fragility of our social fabric is set to be the next systemic event.
These challenges have exposed inequalities between young and old, rich and poor, by gender, ethnicity and propagated public mistrust in capitalism. How we 'level up' and 'build back better' are key for all companies and investors.
Society is questioning the role of corporations and their licence to operate – this extends to the effectiveness of holding them to account. Companies create prosperity, employment and tax revenues for the public good. But companies are also perpetrators of economic risk, wealth inequality and environmental degradation. This has inspired a movement towards 'stakeholder' capitalism, materialising in statements of 'corporate purpose' to demonstrate responsibility and accountability.
The Principles have been revised to focus on the sustainable success of companies and long-term value creation. This means a commitment to legitimate shareholder expectations for returns on capital while maintaining positive relations with stakeholders, including employees, customers, suppliers, and society. This requires companies and investors to focus, not only on preserving and building a company's financial capital, but also on factors impacting human and natural capital.
● Corporate purpose: strengthened emphasis for boards to disclosure a purpose to justify the company's social licence and ensure this is pursued.
● Directors' duties: strengthened emphasis that directors have a fiduciary duty to act in good faith to promote long-term sustainable value creation. Implicit in this is the need to regard key stakeholders, while generating returns for shareholders.
● Governance of sustainability: new reference that the board is accountable for the governance of sustainability and its integration within company strategy, operations and risk oversight.
● Systemic risk: new reference to the board's responsibility to identify, address and report on systemic risks, particularly the United Nations Sustainable Development Goals.
● Stakeholder relations: new reference to clarify that boards should ensure that the corporate culture facilitates constructive stakeholder relations, particularly employees.
● Board leadership: strengthened emphasis on the importance of unfettered powers of decision-making on the board and not one individual. There is a new requirement for companies to describe and disclose the role of key board positions.
● Independence: stricter standards for most independent board directors in companies with both widely-held and concentrated ownership structures. ICGN also calls for fully independent audit and remuneration committees.
● Diversity: strengthened emphasis on addressing diversity, both at the board level and the workforce, to ensure effective and inclusive decision-making in alignment with the company's purpose and key stakeholders.
Boards should disclose and report against the company's policy on diversity which should include specific goals, measurable targets and a time period for achievement. The report should include an explanation of how the diversity policy supports strategy and how diversity is considered as part of succession planning and throughout the company.
● Tenure: new reference that the tenure of directors should be contingent on contributions through annual performance evaluations. ICGN encourages better disclosure around term limits including the identity of any directors who have exceeded the limit and who are no longer deemed independent.
● Board evaluation: strengthened emphasis that board evaluation should review composition as appropriate for the needs of the company and aligned with the company's long-term strategic needs and succession planning.
● Director elections: to enhance accountability incumbent directors should stand for annual re-election, alongside the appointment of individuals for new elections. Boards should disclose the rationale for each resolution and shareholders should have a separate vote on each director, with each candidate approved by a simple majority.
● CEO/executive remuneration: remuneration committees should disclose how judgements were determined in the annual remuneration report and refer to:
• fairness and how executive pay compares with the average company worker and relative to the average median income of the company's place of domicile;
• pension benefit consistency across the company so that the CEO and executive pension contributions are aligned across the workforce;
• performance metrics which should include quantifiable ESG indicators material to the company's sustainable value creation, as well as financial and operational performance metrics.
● Capital allocation: a new reference defining that the board should disclose an approach to capital management and how it seeks to achieve a sustainable balance of capital allocation among different interests.
● ESG data, standards and materiality: a new reference to making use of established ESG standards to facilitate comparability of reporting and to contribute to the consolidation of ESG standards.
● Shareholder dialogue: strengthened emphasis that dialogue with the board should encompass all matters of material relevance to a company's strategic direction, risk management and performance as well as governance, environmental and social policies and practices.
● Shareholder meetings: when practicable, a preference for shareholder meetings to allow for the physical presence of participants, including provision for voting electronically by proxy, and ensuring live interaction is possible between shareholders and the board. Hybrid formats should be encouraged, and virtual-only meetings discouraged if they do not allow for dialogue and interaction between the company and its shareholders.
Kerrie Waring is CEO of the International Corporate Governance Network (ICGN)