We are on the threshold of another major shift in institutional portfolios. Impact transparency is changing the rules for both investors and businesses.
Every few years a significant change comes to the investment business which transforms all portfolios. We saw such a change in the 1950s, when academics at the University of Chicago began to measure risk and established the concept of risk-adjusted returns and portfolio diversification.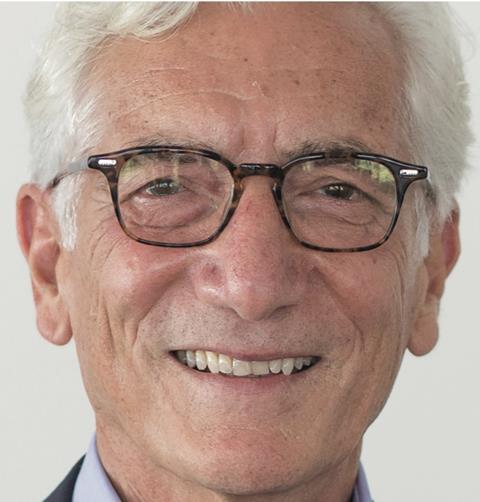 Portfolios shifted away from holding just the stocks of their national stock exchange and the debt of their national government, to the multi-asset portfolios that we now know. This new thinking introduced venture capital into institutional portfolios and helped fund the tech revolution. It also brought investment in emerging markets, helping to finance the advance of globalisation.
The arrival of technology heralded another major change. This too led to a shift in portfolios, away from companies which had historically led their sectors to new tech companies which soon eclipsed them. Today, technology is the water upon which every vessel must sail. No business can hope to thrive if it does not take full account of technology's effect on its business model and operations.
Today, we are on the threshold of another important shift in institutional portfolios. This time impact is disrupting the status quo, leading to investment flows that seek companies that deliver both profit and positive impact on society and the environment.
This transformational shift derives from the change in values among young consumers and employees who care deeply about environmental and social justice and want to support companies that reflect their values.
Investors have become aware of the potential effect these new preferences have on some of the companies in their portfolios. This has translated into an ESG pool of about $30trn (€25trn) and to an impact investment pool which will hit $1trn this year, equaling the size of the global venture capital market.
When you consider the advance in achieving impact transparency, demonstrated by Harvard Business School's Impact-Weighted Accounts Initiative (IWAI), an initiative I chair, it becomes clear that fundamental change is not just inevitable, it is imminent. The IWAI has published datasets that reveal the dollar value of the environmental damage caused by 1,800 leading companies across the world. This will be followed by the publication of data sets revealing the employment impact of companies, followed by their product impact.
The advent of impact accounting will enable us to have a complete picture of the impact a company creates, and to relate it to its profitability and growth. Since talent is attracted to companies that do good and do well at the same time, and since consumers prefer the products of these companies, they are likely to enjoy a competitive advantage over companies that, in contrast, cause measurable harm in the sole pursuit of profit.
Another major effect is set to be a shift to a fairer tax system where companies that cause environmental or societal damage are taxed directly on the harm they cause, while tax incentives encourage companies to deliver positive impact.
All these effects will mark huge change in institutional and other investment portfolios. Portfolios will rotate away from companies creating harm because they simply optimise risk and return, to companies that optimise risk-return and impact and deliver measurable improvement to society and the environment alongside profit. These companies are set to enjoy higher valuations because of market momentum, but also because of their greater growth and profit potential.
I believe we are at a similar crossroad to 1929. Following the Wall Street Crash, investors began to realise that they had been investing in companies without fully understanding their profits. Companies could pick their own accounting principles and there were no auditors to verify the numbers.
In response, the US Securities Act – passed in 1933 and 1934 despite remonstrations that it would be impossible to use a single set of accounting principles to measure the profit of every company irrespective of size or sector – introduced generally accepted accounting principles and auditors, and gave investors the profit transparency we have enjoyed since.
Far from spelling the end of American capitalism, as some warned, this transparency has been the foundation for the breadth and depth of our global financial markets.
Today, ESG investment that seeks to achieve impact, as well as profit, is already equivalent to more than a third of the world's professionally managed assets. We are, therefore, in an anomalous position, where investors make decisions without transparency on the impact created by companies. The arrival of technology, which has enabled Harvard Business School to measure and value these impacts and reflect them in monetary terms through companies' financial accounts, changes the rules of the game for both investment and business. The IWAI data shows a correlation between lower environmental damage and higher market valuations, implying that impact information has already become price sensitive.
Therefore, in order to protect investors, by ensuring they have equal access to the same reliable information, and maintain the integrity of our financial system, regulators will have no choice but to require, in due course, the publication by companies of impact-weighted accounts.
Investors can accelerate this process by raising their voices. One way of doing so is to support the Global Steering Group for Impact Investment's (GSG) Leaders' Declaration addressed to the G7 and G20 governments. It has been signed by more than 600 prominent figures and that number is rising.
Impact transparency is not only necessary to preserve the integrity of our financial system, it is also the key to ensuring a fairer and more sustainable future for our society and planet.
Sir Ronald Cohen is the chair of the Global Steering Group on Impact Investment (GSG) and author of IMPACT: Reshaping capitalism to drive real change