The EU's proposed crypto currency regulation is problematic in that supervision is fragmented
A better approach might have been to apply MiFID instead
An internationally coordinated approach is called for
The EU will soon have a specific regulatory framework for crypto currencies and markets. Under proposals soon to be adopted, only crypto coins authorised in the EU will be allowed to be offered to investors. But crypto assets and exchanges will have a very light supervisory regime, much less than what is in place for financial instruments and exchanges. This raises the question about the rationale for distinct rules. This question is even more acute in the context of the big decline in the crypto markets over the past weeks.
Crypto currencies have been circulating for several years now, and have become popular, despite the fact that there is very limited or no oversight. Whether they are 'Ponzi' schemes, money laundering shells, well set up 'stablecoins' or digital assets, it is difficult or impossible for an ordinary investor or user to know. Where they are based, how they are organised, and who is behind is most often an enigma. A reason to be very worried.
Crypto is divided into three different forms in the Markets in Crypto-Assets (MiCA) regulation proposal of the EU, with a corresponding degree of oversight of:
non-fungible tokens (NFTs) or virtual gadgets;
stablecoins or crypto-assets; and
digital currencies that always represent a fixed exchange rate to a hard currency.
A digital currency can only be issued by banks or fintech companies that already have a licence to do so, under the e-money directive or banking rules, and stablecoins only by those respecting minimum own funds and reserve requirements. The basis is the distributed ledger technology (DLT) for determining whether a certain product can be considered crypto under the EU proposal.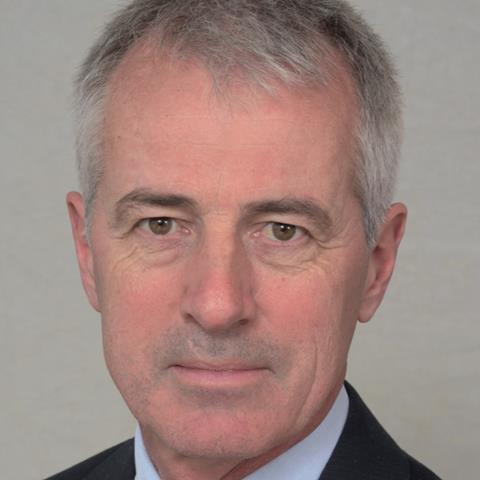 With the proposal, the EU is the first international organisation to propose a specific regulatory framework. Certain countries, including in the EU, already have special legislation for tokens and crypto, but there is no agreement at international level.
Other jurisdictions, such as the UK, the US or Hong Kong, are reluctant and apply existing securities legislation. This leads to a very unclear framework for an international phenomenon like crypto. The consumer hardly knows if there is any protection or redress today, especially if the transactions take place outside the EU.
Non-EU crypto currencies, such as Bitcoin or Ethereum, will have to register under one of these forms to gain admission to the EU market. A system of mutual recognition is not envisaged, given that regulations vary too widely internationally. The brunt of this risk will be borne by the consumer, who will see no difference between an EU or an international crypto, but will still see publicity on social media for unregulated or non-EU licenced cryptos, or even purely scam schemes.
The EU proposal raises many more problems. Applicable supervision is very limited and split between national or European regulators. Significant crypto asset issuers will be supervised by the European Banking Authority (EBA) or European Securities and Markets Authority (ESMA), others by national authorities. It it is easy to start a crypto exchange under the MiCA proposal – much more easily than for traditional exchanges, which are governed by MiFID rules.
Provisions against market manipulation and insider trading are very light, about 10 lines for the latter, hardly comparable to existing EU law. And accounting standards and tax rules for crypto companies do not exist. On the other hand, some EU countries also apply existing consumer protection or market regulation to crypto publicity.
How that interaction will work in practice remains a big question. Another well-known problem is the energy consumption of blockchain networks, which is certainly a no-go with today's energy prices.
Apply MiFID to crypto
The EU would have been better off considering crypto under existing laws, rather than creating a new regulatory framework. This would mean applying MiFID to crypto assets, and consider these as financial instruments, not as a separate class of assets; and e-money, fintech or banking rules for digital money.
"The EU would have been better off considering crypto under existing laws, rather than creating a new regulatory framework. This would mean applying MiFID to crypto assets, and consider these as financial instruments"
NFTs do not require separate rules but can be covered under existing consumer or intellectual property legislation. This would be much easier for consumers as well as regulators. Market conduct business rules should apply regardless of the 'packaging'. Start-ups in the crypto sector will say that this will make the market unattractive, but why should they get lighter supervision for financial operations with the same money?
The proposal is in the final stages of adoption between the European Parliament and the EU Council, where the role of European versus national authorities in the day-to-day supervision is an issue of debate, as well as the energy use and the need for a licence for NFTs.
Tighter provisions against money laundering through know-your-customer rules have been added. But it seems that it will be adopted, and that much lighter supervision and different rules will be in place for crypto.
An international framework is required to regulate crypto, not different approaches, or nothing at all. An unregulated crypto sphere just encourages even more misunderstanding and abuse for what could be an interesting innovation. Even more important is to adequately inform consumers about the dangers of investing in crypto, and the need to be able to clearly distinguish between fraudulent and well-intentioned schemes.
Karel Lannoo is chief executive of CEPS. This article is based on a recent policy brief titled Regulating crypto and cyberware in the EU