Elections for the European Parliament will be held in spring 2024, after which a new European Commission will be formed. Early preparation to collect new ideas is ongoing. The Commission's high-level group on the future of social protection and of the welfare state published a report in February, taking a wide-angle look at social protection, including pensions.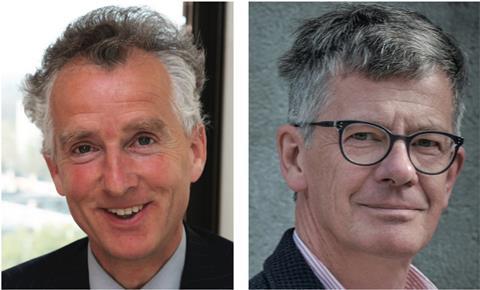 It considers four global megatrends: demographic changes; changing world of work; technological change and digitalisation; and climate change and the green transition. From this broad analysis the report discusses policy and financing options to adapt the welfare state, before concluding with 21 recommendations, including three about pensions and a few others related to pensions.
The perspective of this study also allows an analysis of pensions. It becomes immediately obvious that good pensions are founded on good labour markets that allow people long and fulfilling careers.
The report also shines a light on the importance of care and housing for the elderly, aspects that are often undervalued in discussions about the adequacy of pensions. There is an interesting recognition that before and after retirement older people may be carers themselves, for instance for their grandchildren, but more and more often also their parents.
In short, the pension recommendations are:
Support longer working lives by promoting flexible working-time arrangements and make gradual retirement easier, and at a later age;
All people of working age should be included in contributory pension schemes;
Periods of care-giving should be credited for pension purposes, including in non-public schemes.
With regard to the first recommendation, we have seen in France that while experts agree on the need to work longer, it is much harder to get popular support. The extra flexibility this report argues for may help garner support.
The report also mentions that there is a growing wish among retired people to continue working in some form. A recent academic article in the Netherlands demonstrates that this is a consid-erable source of labour that has not yet been effectively tapped. The report does not offer a recommendation, but we feel this should be part of the solution.
The second recommendation is particularly important for platform (gig) workers and the self-employed. Whether this should be solved by a better distinction between workers and employees (as the Commission proposed for platform workers) or by new solutions that better fit flexible workers, is something to be worked out. Leaving it to the market and to flexible workers themselves will eventually create inequalities among the elderly.
The third recommendation relates to the gender pension gap. Pension providers have always correctly pointed out that the pension gap between men and women is caused by the labour market. However, it remains to be seen whether that will suffice as an answer in the future, or whether eventually pension schemes will have to make adjustments, be it for political reasons or to maintain societal approval.
"Because pension funds are long-term investors with a social purpose, they are also well positioned to invest in the climate transition, and they often do"
We are much less enthusiastic about the chapter on financing in the report. The high-level experts argue in favour of pay-as-you-go (PAYG) schemes, and where this is not possible, they argue for taxation to top up state pensions. They seem to think the same about healthcare systems. In order to arrive at this position they suggest that funded systems are exposed to extra risks, in particular investment and annuity risks, on top of the risks that are also involved in PAYG. We believe this to be a serious error, in particular in a report that puts ageing at its centre. In a PAYG system, the young pay for the old. If the number of young people is going down significantly, which in essence is what ageing does, the burden on the still-working generations will systematically increase.
In a funded scheme this is much less of a problem, because you do not have to save for more retired people in the future than are now working. So funded systems are much more resistant to ageing than PAYG systems.
The report cites an equation from Musgrave & Musgrave from 1989, stating that, if the combined population and productivity growth exceed the real rate of interest (nominal interest rate minus inflation), PAYG would be the superior form of financing.
Unfortunately they did attempt to put figures to that equation. Presently, the increase in the working population of the EU is low or negative, and the long-term trend is negative, while the growth in labour productivity is much lower than in the second half of last century. Real interest rates are at present negative, but is that sufficiently negative for the equation, and will it last? Would it be a healthy development we can tolerate?
EIOPA's latest consultation paper on the IORP II Directive offers a different perspective. It states that pension systems should strike a good balance between public pay-as-you-go pensions and funded (occupational) pensions in order to diversify demographic and interest rate risks. Furthermore, it should be realised that taxation, as a possible way to finance the recommendations, remains a matter for national governments.
The wide angle taken by this report helps us see important connections with other parts of social policy. However, it should be remembered that pension funds are both social and financial institutions. As financial institutions, schemes play an important role in capital markets and are in particular a driving force behind the Capital Markets Union, which is another major policy aim of the European Commission. Because pension funds are long-term investors with a social purpose, they are also well positioned to invest in the climate transition, and they often do. This too is important to the EC.
To conclude, the report is a stimulating read and deserves attention also because it may become a source for future EU social policy. At the same time, other considerations have to be brought to the table as well.
Wilfried Mulder is a senior policy adviser and Johan Barnard is head of international public affairs at APG