Mike Weston, former head of the Pensions Infrastructure Platform, has been appointed chief executive of LGPS Central, the asset pooling vehicle for nine Midlands-based local authority pension funds.
Weston will start his new role on 7 March. He replaces Andrew Warwick-Thompson, whose decision to step down from LGPS Central was announced in September.
Weston stepped down as CEO of the Pensions Infrastructure Platform last month after more than four years in charge.
Joanne Segars, chair of LGPS Central, said: "I am delighted that Mike is joining the company as CEO. He brings a wealth of understanding of investment management, occupational pension schemes and the LGPS.
"He joins at an exciting time for the company as our assets under management grow and will make a great contribution to developing the pool alongside our partner funds."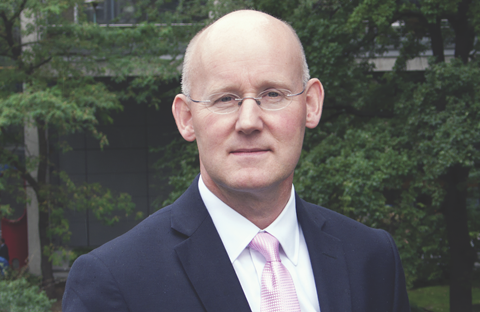 Weston said: "Pooling provides an important route to deliver investment efficiencies and opportunities to partner funds. Much progress has already been made, but there is more to do."
Before joining the Pensions Infrastructure Platform in 2015, Weston spent five years as investment chief of the Daily Mail & General Trust's pension fund.
LGPS Central also announced that John Burns had been promoted to the role of deputy CEO. He will carry out this role in addition to that of chief operations and financial officer.
The pension funds behind LGPS Central have £45bn (€51bn) in assets under management between them.
The manager recently launched its first pooled private equity vehicle, which raised money from five of its pension fund clients.