One of the challenges facing the financial sector when it comes to the green transition is that it is "not in the driving seat", an official at the Institute of International Finance (IIF) has said.
Speaking on a webinar hosted by Z/Yen with partners this week, Sonja Gibbs, managing director and head of sustainable finance at the IIF, said the transition required a whole economy approach and that the length of time it would take to achieve net zero goals will depend mainly on the effectiveness of government policies "not just for the financial sector but across all industries".
Gibbs also said that finding global consensus and alignment on financial sector policy and regulation around climate risk and transition planning was very difficult.
"This is already resulting in fragmentation, including in very important areas like approaches to the use of the capital framework, disclosure, taxonomy and consumer protection. And fragmentation is already very visible as major economies pursue nationally-driven climate and industrial policies."
She gave the example of the Inflation Reduction Act in the US and the EU's response in the form of the Net-Zero Industry Act, the European Critical Raw Materials Act, and the Green Deal Industrial Plan.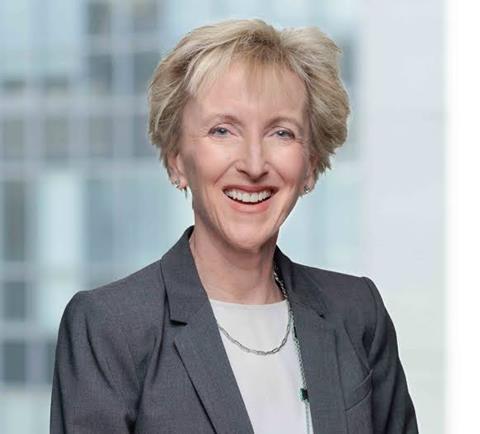 Financial firms had been making rapid progress in developing capabilities and business strategies to support the financing needs of an economy-wide net zero transition "but there are practical limitations on the financial sector's role that should be considered in the context of policy frameworks and supervisory and regulatory approaches to transition planning".
Citing an IIF-McKinsey study from earlier this year, Gibbs said that private financial institutions could provide roughly 40% of the $9.2trn per annum investment needed between now and 2050 to support a global economy-wide transition to net zero.
"However, it's really important to note that financial institutions have limited direct access and direct influence over the emissions reductions of their clients and investees. What financial institutions can do on transition planning is directly related to what their clients and counterparties are doing."
Financial institutions did not need multiple "rules of the road" for transition planning but "harmonised and well-aligned international rules", she continued.
With 2023 "the year of transition planning and finance", the financial services industry faces the challenge of handling guidance from various sources, she said.
"You have science-based targets, you have the Glasgow Financial Alliance for Net Zero and all of its sub-alliances and increasingly interest from regulators in developing guidance and rules."

Susanna is deputy news editor at IPE. At IPE she covers responsible investment and EU regulation, but also enjoys reporting on developments in and around the UK pensions industry. Having been a financial journalist since 2008, Susanna started her career as a corporate governance/corporate social responsibility analyst at proxy advisory firm PIRC.
View full Profile