Pension funds' funding levels could be up to 20% higher if the current risk-free discount rate for liabilities was increased with a surcharge, according to a former ABP CIO.
Jean Frijns, former investment chief of €409bn Dutch civil service scheme and an emeritus professor for asset management at Amsterdam's Free University, argued that the current nominal risk-free rate applied by the Netherlands' new financial assessment framework (nFTK) had become a risk in itself "as very high or very low rates could lead to a significant redistribution" among participants.
The comments came from an article Frijns co-wrote with Jelle Mensonides, also a former director of asset management at ABP and published on website Me Judice – a discussion platform for economists.
In their opinion the proposed discount rate – including a surcharge based on the returns used by pension funds to set their premium level – would be more defensible than the current one and would still be prudent.
At the moment, pension funds can largely cover the interest rate risk, but by doing so they commit themselves for a "very long time", according to Frijns and Mensonides.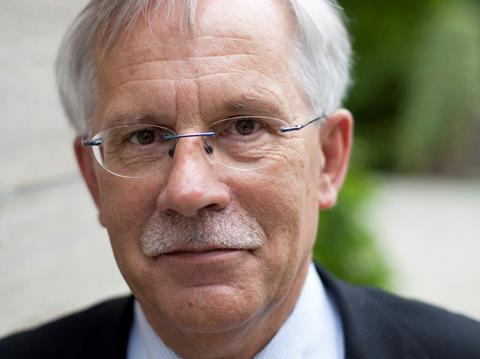 As a result, schemes have – for reasons of prudency – a limited potential for recovery if interest rates rise, the authors pointed out.
They noted that other countries often apply a risk surcharge to the risk-free interest rate because of the credit risk involved in pension promises.
According to the authors, the Netherlands was out of sync with other countries in prescribing a pension valuation that was not in conformity with the market.
They added that a risk-free interest rate for all durations didn't make sense because of the possibility of cuts to pension payouts.
Frijns and Mensonides also highlighted that pension funds were allowed to base their premiums on expected returns whereas yields didn't play a role in estimating liabilities, saying the approach was "inconsistent".
They proposed also to use the estimates for contributions for discounting liabilities.
The authors said they hoped that parliament would also address the discount rate for liabilities during the evaluation of the nFTK later this year.
Last month, it became clear that nobody in parliament was satisfied with the current discount rate, with the coalition partners preferring an update of the pensions system and the opposition advocating a raised discount rate.