Bruno Le Maire, the French finance minister, has introduced a bill to ratify an ordinance transposing the new EU pension fund directive IORP II.
The ordinance – a type of statutory instrument that is fairly common in France – was provided for by the PACTE law, a wide-ranging reform aimed at encouraging entrepreneurship and facilitating the growth of businesses.
Minutes from a cabinet meeting held last week reported that the IORP II directive was for the most part anticipated in France by the adoption of rules in 2017 that paved the way for a new type of pension fund vehicle.
The best known version of these, the fonds de retraite professionelle supplémentaire (FRPS), was designed to allow insurance-based pension providers to transfer pension business and thereby escape certain Solvency II rules.
In the cabinet minutes, the government said the ordinance – which dates to June – completed the transposition of IORP II, in particular by covering the new requirements introduced by the directive relating to information for members, cross-border transfers, and the consideration of environmental, social and corporate governance factors as part of investment activity.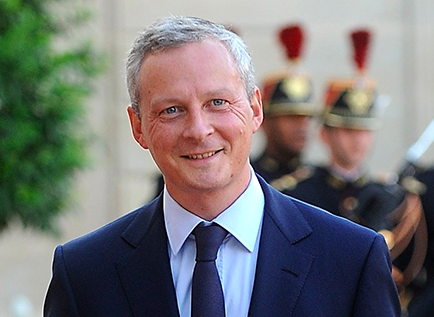 The government also said the scope of commitments that the new pension vehicles could take on had been extended to retirement savings plans for individuals and optional membership plans.
This, according to the government, meant that these vehicles could now cover any type of retirement savings plan.
"The insurance sector is expected to mobilise so that the use of these vehicles is widespread and the French economy can thus fully benefit from the dynamism of retirement savings generated by the PACTE law," the meeting minutes stated.
Three FRPS vehicles have been licensed in France so far: Sacra, a pension fund for the insurance sector, Aviva Retraite Professionnelle, and MM Retraite Professionnelle. Work on further such vehicles is said to be under way, but it is too early to say whether the new pensions vehicle will take off.
'Surprise' Macron statement
Separately, president Emmanuel Macron is reported as having apparently backed away from the idea of a fixed pensions age following comments in a TV interview last week.
The government's spokesperson told journalists Macron had merely expressed a preference for pensions based on the duration of contributions and that this did not mean the idea of the "âge pivot" had been buried.
The retirement age in France is currently 62, but in July Jean-Paul Develoye, the government-appointed high commissioner for pension reform, recommended that individuals would be entitled to their "full" pension at 64.
Talks with trade unions on the pension reform are due to start this week.
According to media reports today, Delevoye is being drafted into the government.
Further reading
Top 1000: France – Act I of the pensions big bang?
The PACTE law paves the way for the creation of new funded workplace and personal retirement savings vehicles from October, but there are questions about the future of reserves constituted by some of the schemes in the mandatory pay-as-you-go system, given reform plans