Pensions are to become a bigger focus for the French association of institutional investors (Af2i), it has announced.
It has set up a pension investments committee to coordinate and channel its work in this area. It will be led by Henri Chaffiotte, who is Af2i's treasurer and secretary general of the Caisse Autonome de Retraite des Médecins de France (CARMF), which manages the mandatory pension schemes for doctors working in the private sector.
Af2i has 80 full members, representing more than €2.2trn of assets under management.
In a statement, the association said it considered that the structural and societal challenges affecting pension commitments in the country could impact pension institutions' management, investment and financing capacity, and ultimately their ability to deliver benefits.
Jean-François Boulier, president of Af2i, said the association aimed to make a positive contribution to the pension reform the government would be proposing in the coming months.
Chaffiotte said the committee would focus on the first and second pillar of the French retirement system, a planned restructuring of which would determine the future development of supplementary pension saving schemes.
The committee would seek to come up with concrete proposals that would pave the way for a universal pensions system covering both the public and private sector.
It would take into account the consequences for asset management as part of its research, and contact European pension funds and their associations to identify good practice in investment and pension fund management, said Af2i.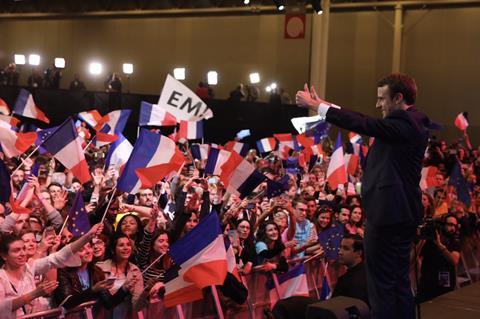 Presidential pension promises
Reforming France's mandatory pension system was one of Emmanuel Macron's key pledges during the presidential campaign last year. The strapline was "for every euro contributed, the same pension rights for all". Currently, the private sector and public sector pension regimes in France differ with respect to the retirement age and how benefits are determined.
The timing for Macron's pension reform has been somewhat of a moving target so far, having initially been earmarked for 2018 but talk of "by the summer of 2019" now said to be emerging.
Af2i also said it wanted to influence government plans for a law to support company growth, for example by making it easier for smaller companies to obtain financing.
Known as "la loi Le Maire", after the finance minister Bruno Le Maire, or "loi PACTE" – for Plan d'Action pour la Croissance et la Transformation des Entreprises – the law is in draft stage. Af2i said it would create more uniformity among retirement saving schemes.
Motivating Af2i's new lobbying plans was the ultimate aim to ensure that the entities managing French pension liabilities could implement investment choices that corresponded to their long-term mission, the association said in a statement.
Its member institutions wanted to be actors increasingly involved in financing the real economy, and in the integration of impact and sustainable development considerations.
The association's members wanted to be "actors of modernity", its president Boulier has previously said.