What could the UK learn from other countries as it seeks to consolidate the Local Government Pension Scheme (LGPS)? There are clear arguments in favour of consolidation, and one recent proposal involves asset pools. Smaller or less sophisticated funds might delegate asset allocation to one or other pool as a type of fiduciary manager; larger and more sophisticated funds could retain this function in-house and manage some assets themselves. But there are several lessons from Sweden, Finland, the Netherlands, Canada and elsewhere the UK should take on board.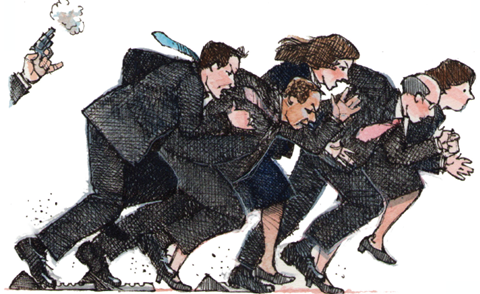 1. Politics and the niceties of institutional investment do not mix. Sweden ended up with four main buffer funds of roughly equal size because this was deemed to be more politically palatable as the government feared undue political interference on domestic companies from a single large asset owner. Sweden's on-going review of the AP funds shows that if step one is reorganisation, step two may be more reorganisation.
2. Scale has advantages as well as disadvantages and it is very difficult to prescribe the right balance. In Sweden, why three or four main AP funds and not two or five? Likewise, it is difficult to make any particular justification for any particular size or number of asset pools. Why should a fund in Wales not use a pool in England? Why not just one super pool? The list of pitfalls here is long.
3. Big boys (and girls) want big jobs, as has been seen in Finland's single local government fund, Keva, where a recent appointee to the CEO role was widely criticised as a political crony and had to step down. Competence and suitability for the role should be the qualification for board (and executive) positions of any large pension institution. The LGPS Advisory Board should create a committee to oversee appointments to the pools and perhaps approve remuneration for full-time executives.
4. Good internal capabilities take time to build up, as Canada has seen. The UK's chancellor, George Osborne, has expressed a desire for the LGPSs to become "British wealth funds" with more investment in infrastructure. But it could be a long time before that comes about. It would be fantastic if the LGPS could build a world-class private markets capability. But where should it be sited? And how much should these people be paid?
5. You need more governance than you think at local level. Smaller LGPSs should not just delegate asset management to their pool and forget about it. When Dutch pension funds embraced fiduciary management in the past decade, some early movers found to their cost that they had outsourced too much control. Outsourcing a core activity requires skill, diligence and consistent oversight over a long period. The local governance boards of the LGPS will doubtless play a key role here.
6. Ireland: Reorganisation is often more complex, costly and time-consuming than politicians think. Much is at stake when you have assets of more than €300bn, not least a number of highly lucrative potential transition management mandates. Who will oversee a future UK asset transition and how will existing illiquid holdings be treated? Larger institutions are not necessarily better at this, as the Irish National Treasury Management Agency found in its dealings with State Street. Buyers beware.
The goal for the UK's LGPS is better operational efficiency and lower costs. Getting there will be a longer and more complex process than many have realised.