In 2001, the Myners report raised the issue of the investment value chain and how pension funds could improve outcomes through their governance structure. It also highlighted market inefficiencies in areas like peer-group herding and investment consulting. The interaction between fiduciary duty and the provision of institutional investment services had not been explored so extensively before and the report resonated widely outside the UK.
Lagom, in Swedish, translates to something like 'just about right'. The word is also said to convey something about an inherent moderation in the Swedish way of life, and has even been co-opted by retailers like IKEA in their international marketing.
Getting things right pays dividends. Ground-breaking work by Roger Urwin and Prof Gordon Clark some 10 years ago showed a correlation between well-governed pension funds and a return premium of about 1% per year. Keith Ambachtsheer has for years argued that larger pension funds and institutions do better.
The UK's DB market is characterised by a few large schemes, a lumpy middle and a very long tail of smaller schemes. The asset management review of the UK's Financial Conduct Authority (FCA) has raised questions about whether smaller pension funds are getting a good deal from asset managers and consultants.
There has even been a suggestion that the Pension Protection Fund (PPF) could act as an aggregator for pension funds of solvent employers, allowing for a measure of consolidation of smaller UK schemes. Such an aggregator fund could use a fairly simple pooled fund model.
The PPF would gain from economies of scale. A PPF aggregator could boost the overall market offering if it could provide state-of-the-art risk and asset allocation services, effectively replicating for SMEs the kind of efficient risk and asset allocation environment that a large public company CFO might want to create for her own pension fund.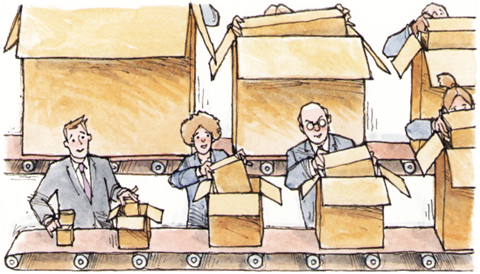 But if a PPF aggregator fund were to exist, it would raise serious governance risks: how would it oversee hundreds or even thousands of individual scheme recovery plans if it were to take on underfunded pension schemes at scale? Would sponsors set an asset allocation and reduce oversight, knowing they had ticked the box with the least career risk attached in their list of possible outcomes? Or would they be expected to play an on-going role in the governance of the scheme? Asset managers and consultants in the fiduciary business would doubtless object vociferously at the presence of another quasi-state entity in the pensions market, alongside NEST.
A PPF aggregator could provide a credible offering if it were restricted to high covenant sponsors with well-funded or funded schemes. But in this case, it is unclear under what terms existing sponsors and trustees would be able to divest themselves of their fiduciary duty, or exchange the employer covenant for a (quasi-state) PPF-backed covenant. Even a low-risk asset-liability strategy is not without some risk. It would also raise competition questions in relation to the buyout sector, although ultra-low interest rates have made full insurance liability buyouts unaffordable for most UK funds.
Few would doubt that there are serious obstacles to surmount before a PPF aggregator fund could become a reality. Two things are certain: one is that such a proposal would be hotly contested and, second, the real effect (and competitive edge) of an aggregator would be by passing low costs on to the market. In the meantime, UK DB remains far from 'lagom'.