FRR, France's €33bn pension reserve fund, is looking for an external service provider to analyse the environmental impacts of the issuers in its portfolio and physical climate risks.
The task was one of several covered by two requests for proposals (RFPs) for providers of "extra-financial" portfolio analysis that FRR has launched ahead of current contracts expiring.
One of the two contracts was for "analysis of extra-financial risks and opportunities" associated with FRR's portfolio, predominantly regarding the management of reputational risk associated with investee companies' practices.
Reputational risks could arise from investee companies failing to respect "universally recognised" principles, such as those underpinning the UN Global Compact, the Sustainable Development Goals, "good governance", and international conventions ratified by France, said FRR.
The second RFP was for the measurement and analysis of FRR's portfolio's environmental footprint.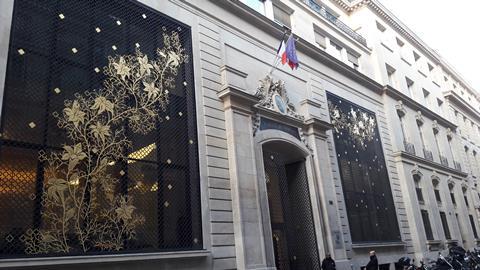 The services being sought are mostly not new for the fund, but according to a spokeswoman FRR had made some small changes, for example by splitting the two contracts into various "lots" to allow more applicants, and by specifying environmental impact analysis as one of the environmental footprint tasks.
Vigeo Eiris is FRR's current provider of portfolio extra-financial risk analysis, while S&P Trucost has been responsible for the environmental footprint analysis, with both contracts due to end this year.
Ratcheting up ambitions
The RFPs followed the publication of FRR's responsible investment strategy for the next four years. According to FRR, this was a continuation of previous strategies "while being resolutely proactive and ever more ambitious".
"This strategy ushers in a new phase that will drive ambition further by increasing accountability at all portfolio levels and involving the entire financial management ecosystem to underline the leadership role assumed by FRR over many years," said the fund.
It indicated that it intended to make particular efforts to contribute to "accelerating the energy transition", which is one of the four "pillars" of its 2019-23 strategy.
It said it would continue to align its portfolio with a global warming trajectory of 2°C "or even 1.5°C" above pre-industrial levels, by reducing the proportion of its most carbon dioxide-emitting investments and increasing so-called "green" investment financing.
Yves Chevalier, executive director at FRR, told IPE that the fund's efforts to support decarbonisation would be sensitive to the need for a "just transition".
"Everything we do with regard to the energy transition has to take into account the social dimension," he said. "This is very important to our stakeholders, especially the trade unions that are in our monitoring committee, and something we strongly believe in.
"We will work on this with all our different asset managers."
FRR also said it would carry out an in-depth analysis of the UN Sustainable Development Goals "to align its management with those that are most relevant in accordance with its values and fiduciary responsibility".
It added that it could look into the possibility of valuing the extra-financial performance of its investment activity and "how the usefulness of the impact of its investments might be added to that of their financial performance".
FRR also indicated that it would continue to work with index providers with a view to ensuring that these "create and enrich a range of indices that are open to all and take account of extra-financial criteria".
More information about the requests for proposals can be found here.